Tony Fouracres finishes 2nd in the NOT the NEFTA Competition
7 June 2019 | Air Arms
With the 2019 field target shooting season now in full swing, skilled FT shooters gathered on Sunday 5th May at the Blaenau Gwent in Wales for the 'NOT the NEFTA'.
A highlight in the field target calendar, the open shoot competition consisted of two 30 courses. The sun was shining across the shooting club, as competitors gave it their all to be crowned champion.
Team Air Arms member, Tony Fouracres finished Course A with 25/30 and was successfully able to clear Course B with 30/30, giving him a grand total of 55/60. This amazing score was enough to compete the day in 2nd place narrowly missing out on 1st.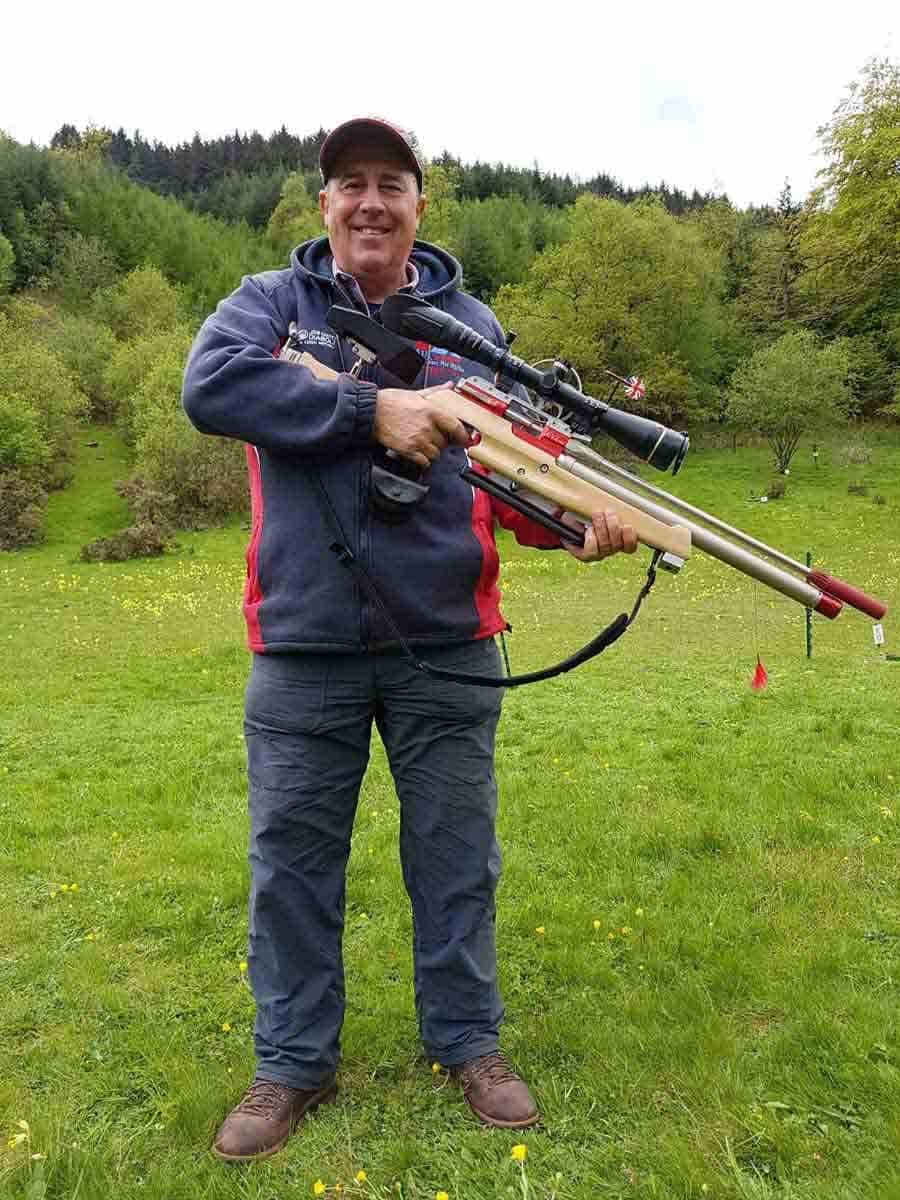 Tony has joined an elite handful group of field target shooters who have cleared the Blaenau Gwent course.
Air Arms Managing Director, Claire West is extremely proud of Tony after an amazing shooting performance. "Everyone at Air Arms is incredibly proud of Tony as he continues to showcase his amazing shooting abilities. Congratulations to all the competitors and thank you to the Blaenau Gwent for hosting such a fantastic event."