The Southern Hunters Competition Round 9 – Gary Chillingworth
29 March 2019 | Air Arms
Unfortunately, round 8 of the Southern Hunters competition (at the wonderful Richings park) had to be abandoned.
Due to force majeure, or to be more precise, a huge tree that fell across the road nearly squashing Rex Bennett and blocking the entrance to the shoot. Amazingly, after only an hour and 3 Richings park men of action armed with chain saws and bacon sandwiches, the road was cleared and a shoot was able to take place. However, as many of the shooters had turned back, it was decided that round 8 would be null and void and the 2019 series would now be set over 9 rounds instead of 10. But, from what I have been told, it was a great shoot and a massive well done to all who helped and attended.
Round 9 Wendover, well what a little treasure that is.
Pulling into their new ground you are surrounded by lush woodland, a wonderful plinking area and a brilliant burger van.
The course itself was well thought out and when you look at the scores. (Apart from a few of the inhuman shooters like Simon Vant and Kev Hills), most of us mere mortals had our backsides handed to us. As I said, the course was tough; many of the shots were between trees and relied on pinpoint accuracy to knock over. I know for a fact that setting out targets like this takes time and effort. The course setting team had gone out of their way to put on a great show and they certainly succeeded.
Wendover will certainly become a regular shoot for me. If you fancy a Saturday morning blast, I cannot think of a better place to go.
Air Arms took top honours in several classes. In the Juniors, Archie Morris took the win with his S400. Debbie McNaught was top lady, Jason Lockett was once again the top .22. The Meon Gunnners took the team event and in the recoiling class there was a 3 way shoot off between Neil (The machine) Wakelin, Russ (Reaper) Connor and myself, Gary (insert nickname here) Chillingworth and I'm pleased to say, for once, I managed to come out on top. Once again, this was a brilliant venue and well worth a look.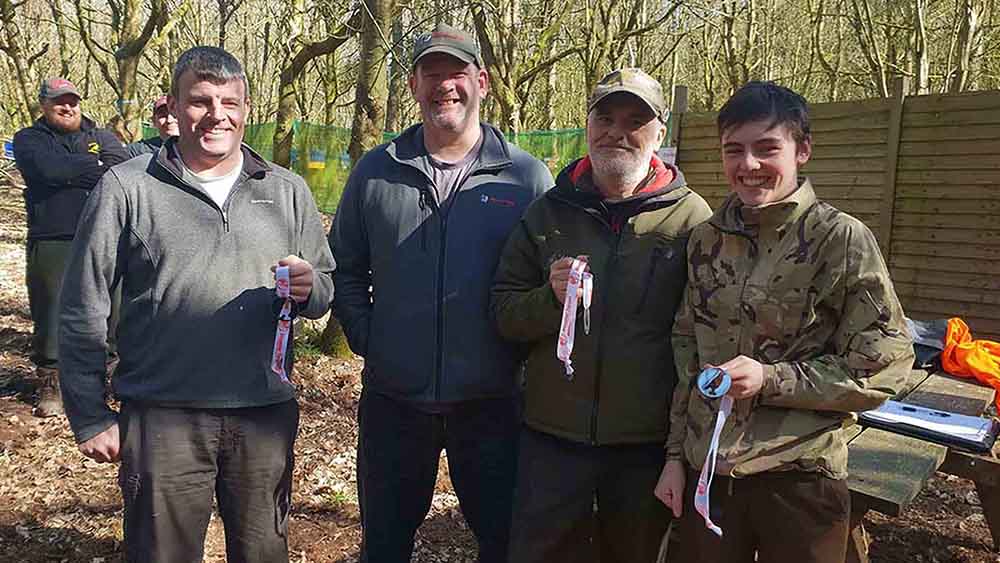 For more information about Wendover, please visit – http://www.wendoverairrifleclub.com/

For more all the results in the Southern Hunters Competition, please visit – https://sites.google.com/site/southernhuntersseries/home