The S510 Ultimate Sporter XS Raffle Prize Winner
2 April 2019 | Air Arms
We sat down Michael Green, who won the S510 Ultimate Sporter XS raffle prize during the British Shooting Show.
How did it feel when you were told that you had won the S510 Ultimate Sporter XS?
I was over the moon and in fact I couldn't quite believe it. I thought perhaps the email might be spam!
How long have you been shooting air rifles?
Around 7 years.
Do you own any other Air Arms rifle?
Yes, I have an MPR 10m Sporter, which I have made up to a precision spec.
What is your favourite Air Arms rifle?
My MPR.
Why did you decide to try the Air Arms Experience?
Just for a bit of fun and to try out the different disciplines.
Which shooting discipline did you enjoy the most?
I would have to say HFT, I found it really interesting and the instructors were very knowledgeable.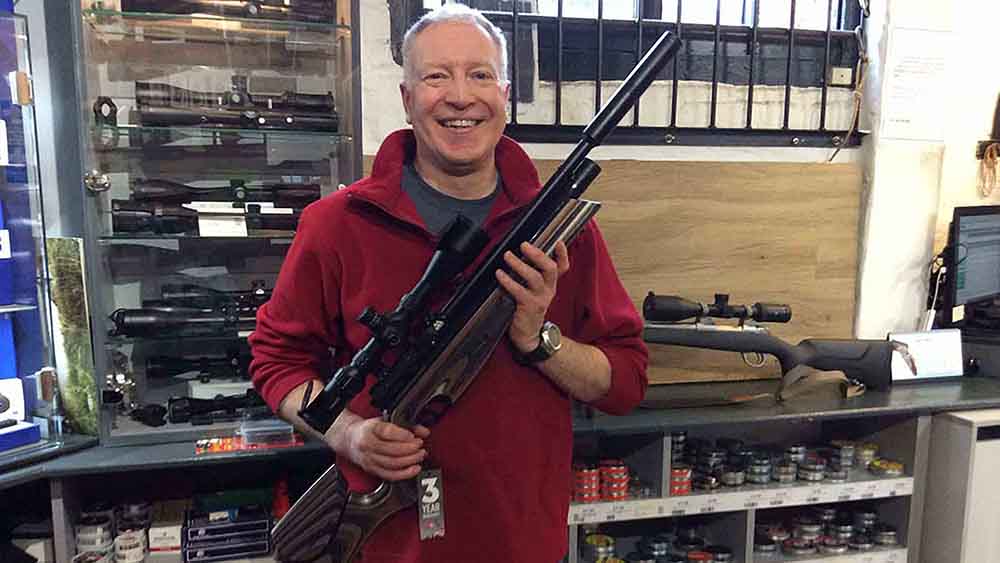 The Hawke Sidewinder scope was kindly donated by Hawke Optics.