The Perfect Magpul accessories for your Air Arms S510T
4 Comments
14 July 2022 |
Air Arms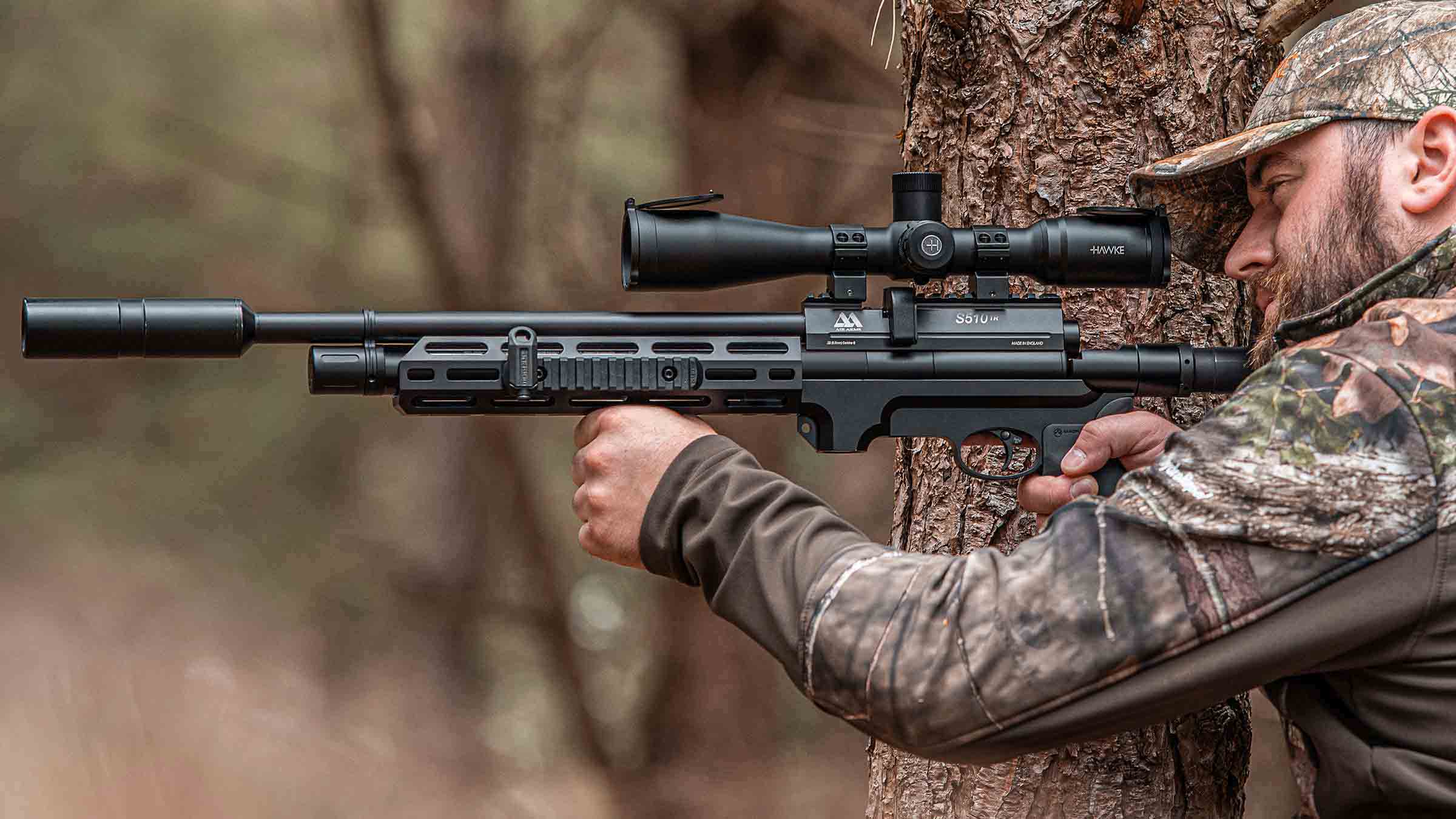 Our two most recent releases have proven to be a popular choice among Air Rifles shooters. The Air Arms S510T is the perfect blend of usability functionality. Building upon the extraordinary successfully action from the S510, used worldwide by many disciplines from field sports to HFT.
This was quickly followed by the AR Tactical Platform, taking your existing rifle, and transforming it to the Tactical platform. Creating a unique shooting experience.
Both rifle and platform allow you to take advantage of the Magpul accessories. A range of accessories for you to customize and shape your rifle in the exact way you want. We've compiled a list of 5 of our favourite Magpul accessories to add to your shooting cabinet. Here are the perfect the Perfect accessories to customize your shooting experience with the S510T or the AR Tactical Platform.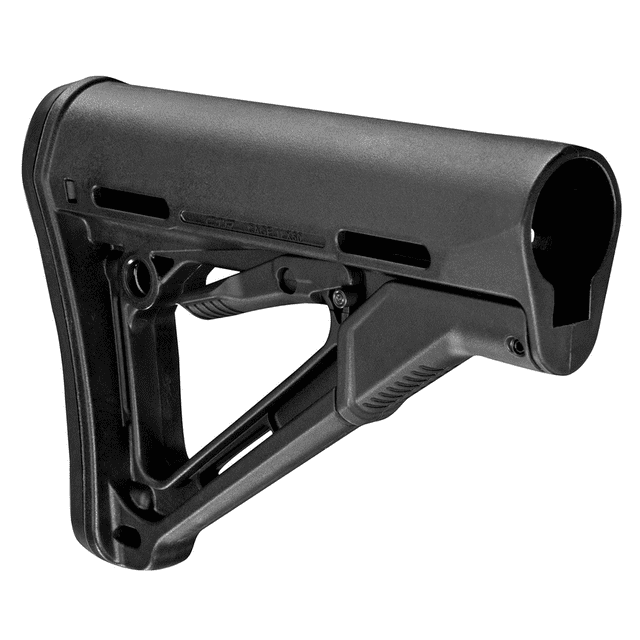 Magpul CTR® Carbine Stock – Mil-Spec
First up is the Magpul Carbine Stock. The Magpul CTR (Compact Type Restricted) is an adjustable stock to fit any shooter. The stock is light, as not to add unnecessary weight, but offering a quick and seamless way to adjust on the fly. The streamlined A-Frame profile avoids snagging and provides a shield to the release latch to ensure it never accidentally comes loose.
You don't lose any comfort when shooting as the 0.3" thick rubber butt-pad, which provides additional comfort and ensure no slipping when you need it most. While also being available in different colours to best match your stock and style.
Magpul CTR® / MOE® Cheek Riser 0.75"
As any shooter knows your head position is key to be accurate and consistent. This is where the Magpul Cheek Riser comes in. A simple and easy add-on that will clip clips on MOE or CTR stocks. Allowing you to add a risen cheek piece of 0.75" in height. This allows the shooting position to be unique to you and make sure your eye is right in line with the scope and ready to take that all important shot.
Magpul MOE+® Grip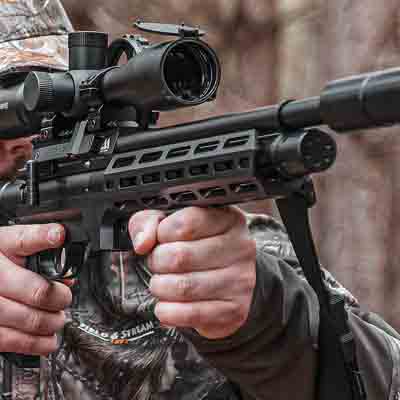 The MOE+ Grip combines reinforced polymer body construction with comfortable, wrap-around rubber overmolding for maximum rifle control in any environment. A Rigid, fully supported one-piece construction from reinforced, high impact polymer. While still being easy to install and ensures solid, secure grasp.
The Grip also accepts optional storage cores for gear storage and includes a basic grip cap. This is a must have for the dynamic shooter.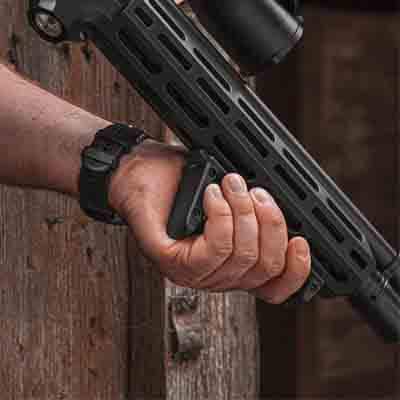 Magpul AFG-2® - Angled Fore Grip
The Angled foregrip allows precision and exact control over your rifle. This accessory can be fitted to the underside of the M-Lok systems, allowing you to place it where you will benefit the most. This foregrip allows you control the weapon with great precision and make follow-up shots that much quicker. Offering an ergonomic grip that your hand naturally fits into for a comfortable shooting position.
Magpul MS1® Sling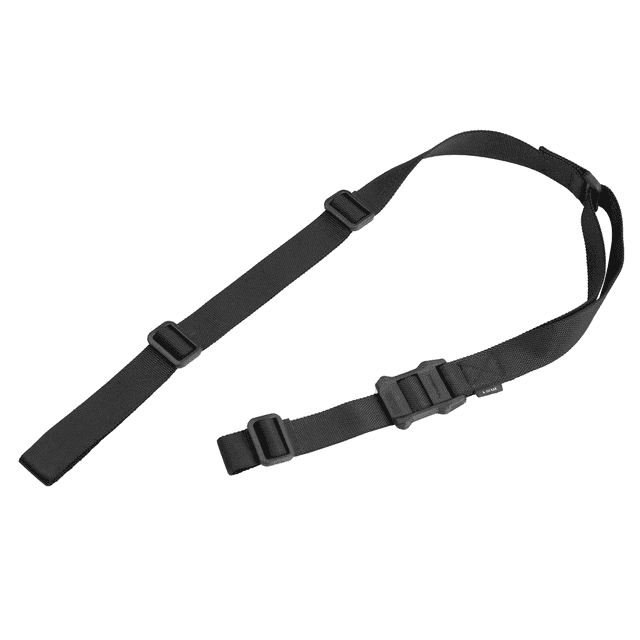 Last, but certainly not least is the Magpul Sling. A must have for any shooter on the move. Perfect for easy maneuvering why you scout the local area for any pests you may be hunting for. Built around the MS1 Slider, this system provides rapid adjustments to either lengthen or shorten the sling with no slipping once it's set, with no tails, loops, or other potential snag hazards. The material is rugged, able to withstand the onslaught from the elements. Fending off any rain, snow, mud and sand to still deliver the performance you need.
There we have some of our favourite Magpul Accessories, we are sure these will create a unique and customized shooting platform for you to take on any shooting adventure. Whether you're plinking in the garden or tackling the pests at your local permission.
Check out the Air Arms S510T and learn about how it could revolutionise your air rifle shooting.