The Air Arms Twelve Days of Christmas Giveaway
6 Comments
6 December 2019 |
Air Arms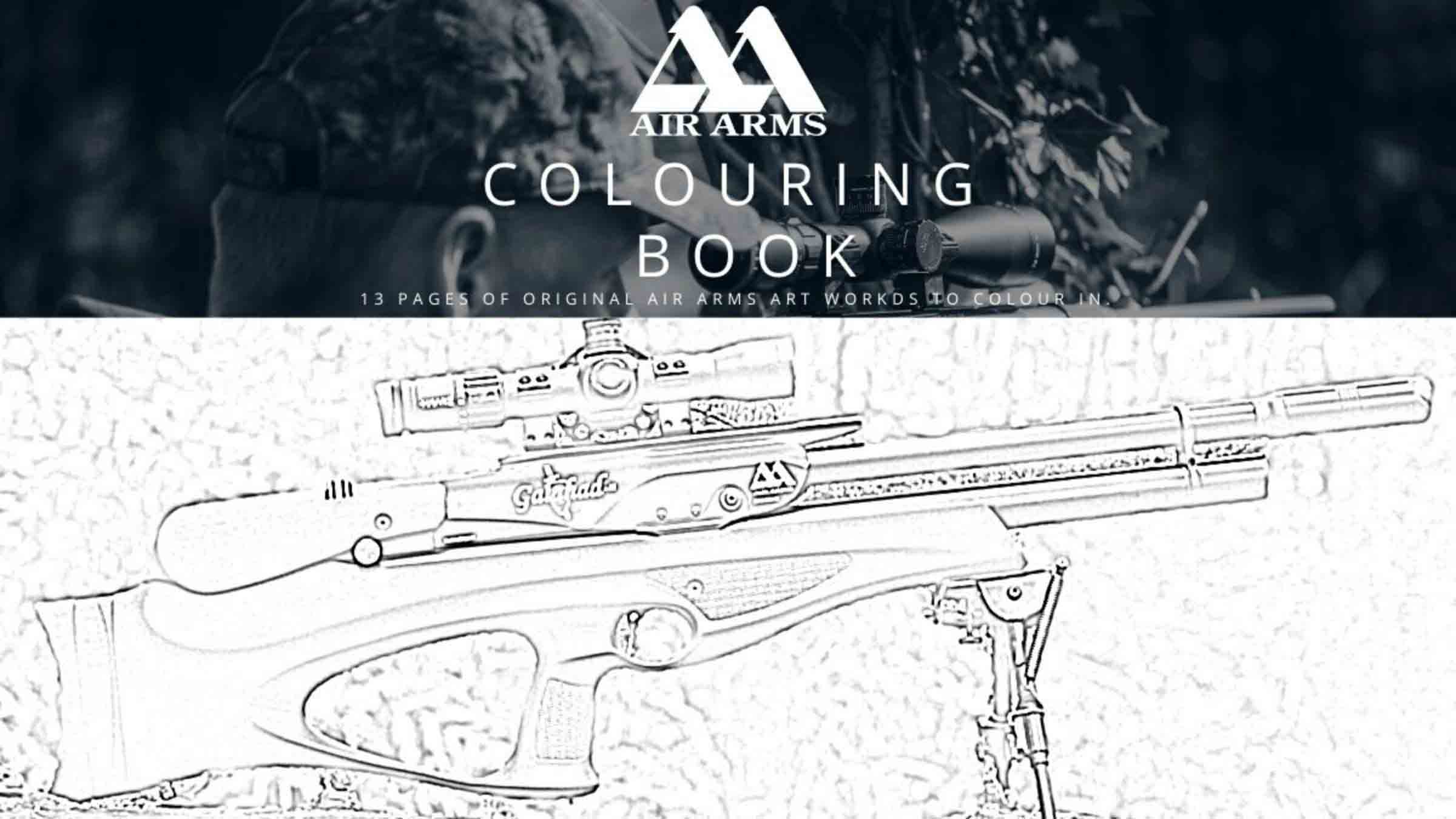 To celebrate the festive season, we are giving Air Arms' fans the opportunity to win some exclusive Air Arms prizes with our 'Twelve Days of Christmas Giveaway' on social media starting on Thursday, 12th December.
The prizes will be revealed each day 8am across our social media channels, with the winner being picked at random and announced at 6pm.
To make sure that you are in with a chance of winning and getting your hands on some of our coveted Air Arms merchandise all you need to do each day is:
Facebook: LIKE the post and TAG a friend in the comments
Instagram: LIKE the post and TAG a friend in the comments
Twitter: LIKE the post, RETWEET and TAG Air Arms
In addition, on Christmas Day, Air Arms Christmas will be revealing the final Grand Prize giveaway – one not to miss!
Watch this space, we will be updating this blog with the prizes to be won, and most importantly make sure you are following us on Instagram and Twitter, and that you like our page on Facebook for your chance to WIN! Full T&Cs for the competition are available below.
Merry Christmas and good luck from the Air Arms Team!
Terms and Conditions
1.
The giveaway is open to anyone who likes and shares the post and tags a friend on Facebook; likes and tags a friend in the comments on Instagram; and likes and retweets the post tagging Air Arms on Twitter.
2.
Employees or agencies of Air Arms or their family members, or anyone else connected with the prize draw may not enter the giveaway.
3.
Entrants into the giveaway shall be deemed to have accepted these Terms and Conditions.
4.
Only one entry per person per day will be counted. Entries on behalf of another person will not be accepted and joint submissions are not allowed.
5.
The giveaway will be revealed at 8am each day. The closing time of the giveaway is 18:00 each day of the competition.
6.
One winner will be chosen from a random draw of entries received in accordance with these Terms and Conditions. The draw will take place each evening at 18:00.
7.
The winner will receive the prize listed on the day across the Air Arms social media channels and on this post.
8.
The winner will be notified each evening after 18:00 via the Air Arms social media channels. If a winner does not respond to Air Arms within 14 days of being notified, then the winner's prize will be forfeited and Air Arms shall be entitled to select another winner in accordance with the process described above (and that winner will have to respond to notification of their win within 14 days or else they will also forfeit their prize). If a winner rejects their prize or the entry is invalid or in breach of these Terms and Conditions, the winner's prize will be forfeited, and Air Arms shall be entitled to select another winner.
9.
The prize will be posted to the winner.
10.
The prize is non-exchangeable, non-transferable, and is not redeemable for cash or other prizes.
11.
Air Arms reserves the right at any time and from time to time to modify or discontinue, temporarily or permanently, this giveaway with or without prior notice due to reasons outside its control (including, without limitation, in the case of anticipated, suspected or actual fraud). The decision of Air Arms in all matters under its control is final and binding and no correspondence will be entered into.
12.
Promoter: Air Arms, Unit 5/6 Hailsham Ind. Park, Diplocks Way, Hailsham, East Sussex, BN27 3JF.