The Air Arms International 2019 - Preview
23 May 2019 | Air Arms
In 2018 a few of us got together and discussed the growing interest in shooting abroad. With the channel tunnel, regular ferries and cheap flights, shooting on the continent has never been easier. Luckily, the sport of HFT has been growing in Europe at a fast pace.
Over the last 10 years we have all been aware of the Dutch contingent, who regularly travel to the UK for the HFT World Championships as well as other events. We felt it was about time and only good manners to grab our guns and go for a return visit. So, with this in mind, the Air Arms international was born.
We spoke to top Dutch shooters like Leon Peute and he told us about a wonderful club called FT Schalkhaar near Deventer in Holland. This club is a wonderful venue and is just a 4-hour drive from Calais. It was agreed that the Air Arms International was to be shot to UK rules and Eric Van Esch (the head honcho at Schalkhaar) set out a wonderful competition for us.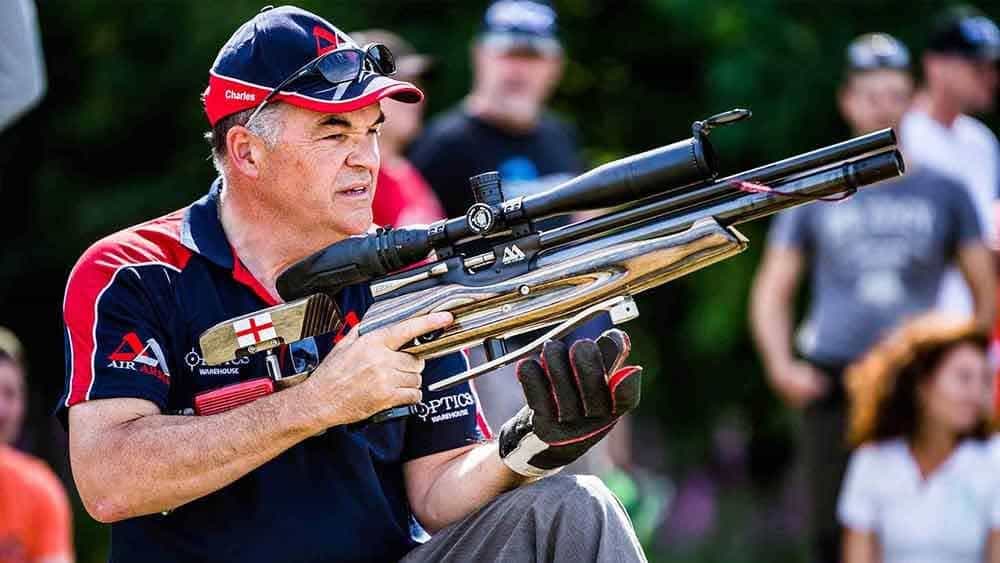 This event was an unparalleled success and with 30+ Brits travelling over for the competition (which included a 30 shot HFT course on the Saturday and a night shoot with torches on the Friday, with a BBQ and welcome event thrown in) the Dutch showed us wonderful hospitality.
The amazing thing was though, we've been invited back this year. In June 2019 another 30 Brits will be winging their way back to Holland for the AA international 2. Once again there will be a night shoot and a day time event. There will be trophies and Claire West from Air Arms will be bringing a HFT500 (TBC) as the main raffle prize and I am glad to say, that once again the fate of Europe will be up for grabs as we will be fighting for the Brexit trophy, this is where we take the score from the top 5 Brits and put them against the top 5 Europeans.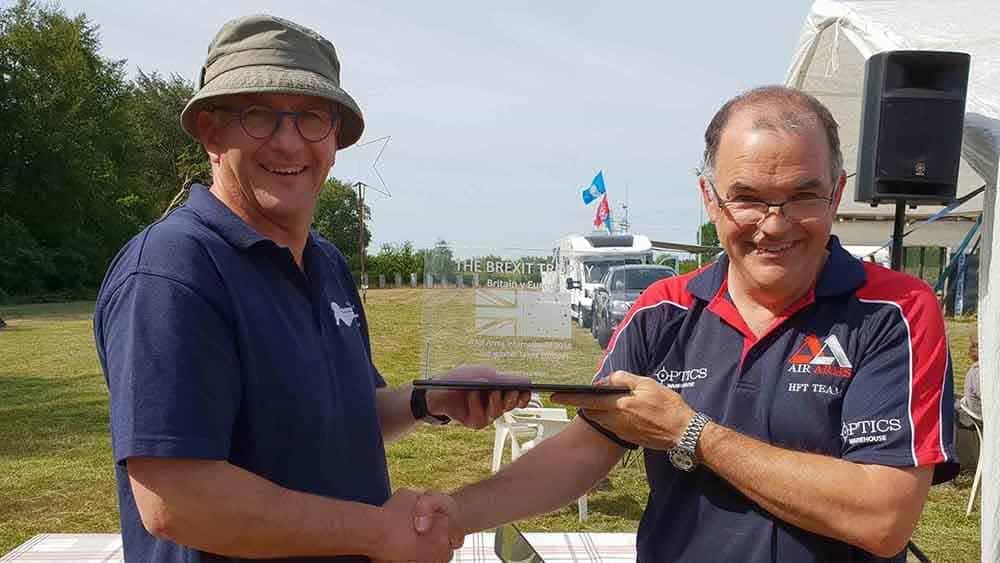 The Air Arms International is an important competition, but it's as much to do with friends from different countries getting together and having fun and not letting the politicians spoil it for us.
This will once again be a real Air Arms Adventure and if you fancy joining us, I hope that in 2020 we will be invited back a 3rd time and the event will be bigger and better.