The 2019 BFTA Grand Prix - Rounds 5 & 6
2 July 2019 | Air Arms
I have shot many competitions at ETL over the years and it's a true pleasure to see the club develop. The shooting grounds have changed from a quite open space to be flourished with beautiful green trees and bushes that have now fully grown, it really is an amazing place to visit. The venue is one of the best in the country for FT with plenty of potential for changes in the course layout and I was pleased to see that change in the firing line for this year's GP round. ETL has been kind to my scores over the years, but it has chewed me up and spat me out on more than one occasion. It was with a little trepidation that I approached this shoot coming off the back of terrible scores from the Welsh GPs.
Unlike the previous two rounds we were treated to great weather with pleasant temperatures making it perfect for a sitting around and chatting to friends. There's so much more to FT than just shooting! The scores from the morning session were high putting a little more pressure on the afternoon squad. The course was on the easier side, but the wind had died down from the previous day, which if it had remained would have made for a much more challenging prospect. There was enough of a breeze to catch out those not paying attention. You had to keep up the concentration throughout as the firing line meandered through the wood making for a very shootable course.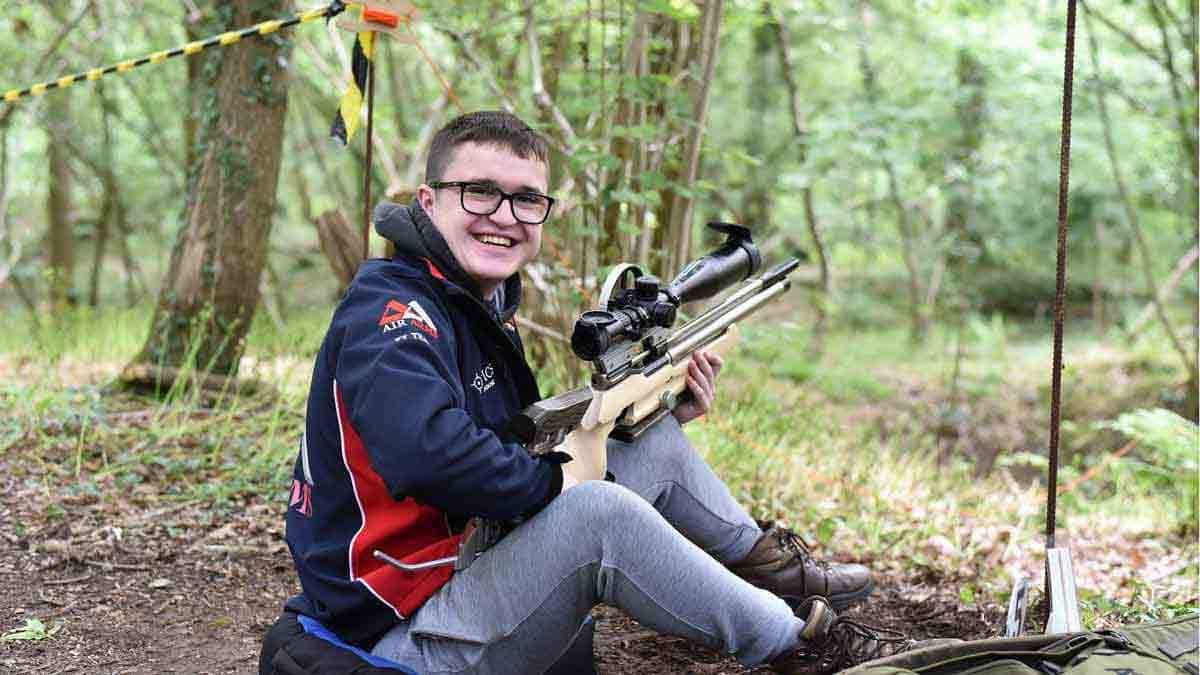 I think the generally high scores from the day gave everyone a bit of a boost and it would only be fair to congratulate Ian Taylor on his score of 50 ex 50. This is more uncommon than you might think and Ian has joined quite an exclusive club with his clearance of 50 targets at a GP. As for the Air Arms team members, things went well too. Andy Calpin, Jack Harris and Dorian Falconer all shot 48 ex 50 for the team and I even managed 46 giving my much-bruised ego a bit of a boost!
Southampton Buccaneers was the host club for round six, and along with many others I hadn't visited this ground before. Set in beautiful English woodland the course covered a full 360 degrees. The terrain also allowed for uphill and downhill shots, which can be tricky to shoot and these added another dimension to an excellent course that clearly a lot of thought had gone into. The practice area was placed in a field for this event, which really seemed to catch the wind. But, once on the course the woodland sheltered us from the wind. It's a little bit disconcerting for a seasoned FT shooter to aim in the middle of the target and this was one of those occasions. Subsequently we had another high scoring round. No clear rounds of 50 this time, but Jack Harris continued to show us that he's still the man to beat with a 49. Many of his team mates weren't far behind though, myself and Dylan Varney only one target behind with 48s followed by a handful of shooters on 47. We were treated to a visit from a VIP too. Our boss, Claire came along to support us all (or at least make sure we were behaving) and maybe that's why we all shot so well!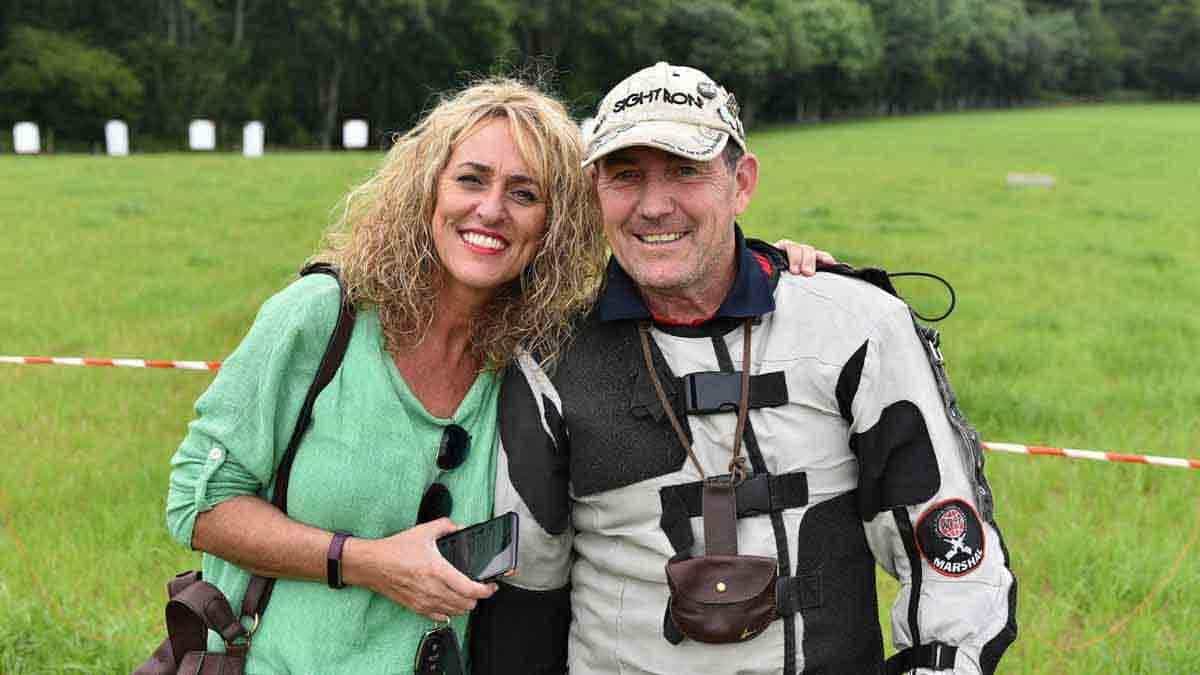 With now only three rounds left in the GP series for 2019 both team leagues have an Air Arms team at the top. The scores are tight and as teams begin to drop their worst scores towards the end of the season, it could change the landscape of the league significantly. Still, there is so much work to do for the team members, but I think most of us are now slightly distracted by the upcoming World Championships, which is sure to be a gruelling competition.