The 2019 BFTA Grand Prix – Rounds 1 and 2
21 May 2019 | Air Arms
So, the Grand Prix series is well under way with the first two rounds already ticked off the calendar. The series opener was held in the Midlands at Millride; a ground with a fearsome reputation. The wind is always the main concern when shooting at Millride with a course layout that means three changes in the conditions as you climb a lightly wooded slope turning direction at the top before leaving the trees and shooting out in an open field for the remainder of the course. The day prior to the event saw a storm come through so the course difficulty was tempered slightly but even so the course proved as tricky as always at Millride.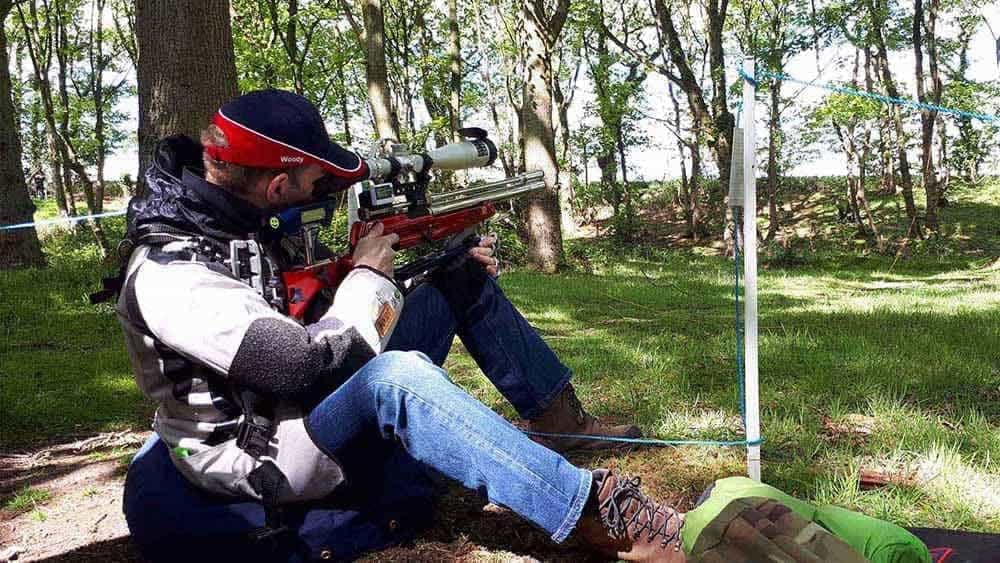 Some dealt well with the conditions; others wondered what they needed to do to hit a target. But the course was enjoyable and well laid out proving to be a challenge but not feeling impossible. Dylan Varney, our youngest team member, showed his elders how to shooot with the highest team score of the shoot on a 44 ex 50. Andy Calpin and Justin Wood were only 1 target behind Dylan while new team member Ian Shaw had a good team debut with a 42. A good start to the season for the Air Arms 'A' team.
Round two had a different feel to round one with a course completely set within the woodland of Tawd Vale in the North West. The weather was perfect for shooting, gorgeous sunshine, with a light breeze giving us something to consider on each shot. The course offered a good selection of targets with something for everyone. The discipline lanes consisting of standing and kneeling shots were balanced nicely but I'm still surprised to see the 25mm kill zone sizes which have been introduced as an option this season.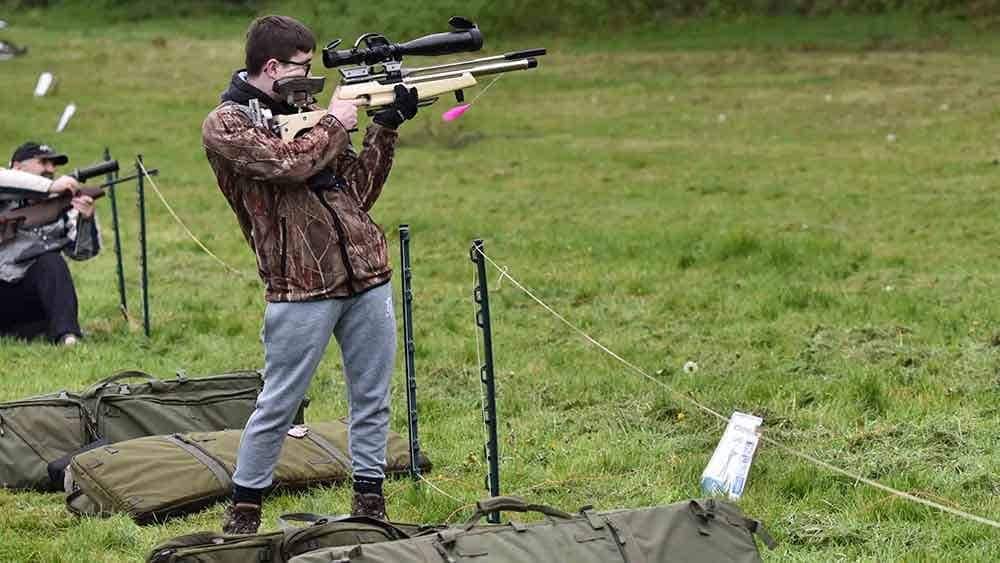 Once again Dylan Varney scored the top Air Arms team score of 46 just two targets of the lead. Jack Harris came out to play for this shoot after being unable to attend round one and scored a very respectable 45.
Wales is the destination for rounds 3 and 4 in a double header; Tondu one day with Oaktree the next. So, it's a weekend away with an early night in between rounds with absolutely no beer..?
For more information and full results, please click here -
www.thebfta.net