Team Air Arms win big at the BFTA Masters and Showdown.
18 October 2018 | Air Arms
As the 2018 BFTA shooting season comes to a close, talented field target shooters gathered on the 1st and 2nd September at the Blaenau Gwent shooting club in Wales for another weekend of competitive shooting. After an intense competition, the Air Arms FT team walked away with both trophies.
The Masters competition took place on Saturday 1st September. The competition consisted of 60 targets split over two separate 30 shot courses. The four-year consecutive winner of the BFTA Grand Prix Series, Jack Harris continued his incredible shooting. Finishing with an outstanding score of 100%.
Talented FT Shooters gathered on Sunday 2nd September. The Showdown is highly competitive knockout competition. 28 years after his first Showdown championship, Air Arms Field Target captain, James Osborne beat fellow team member Dave Robinson to finish in 1st place.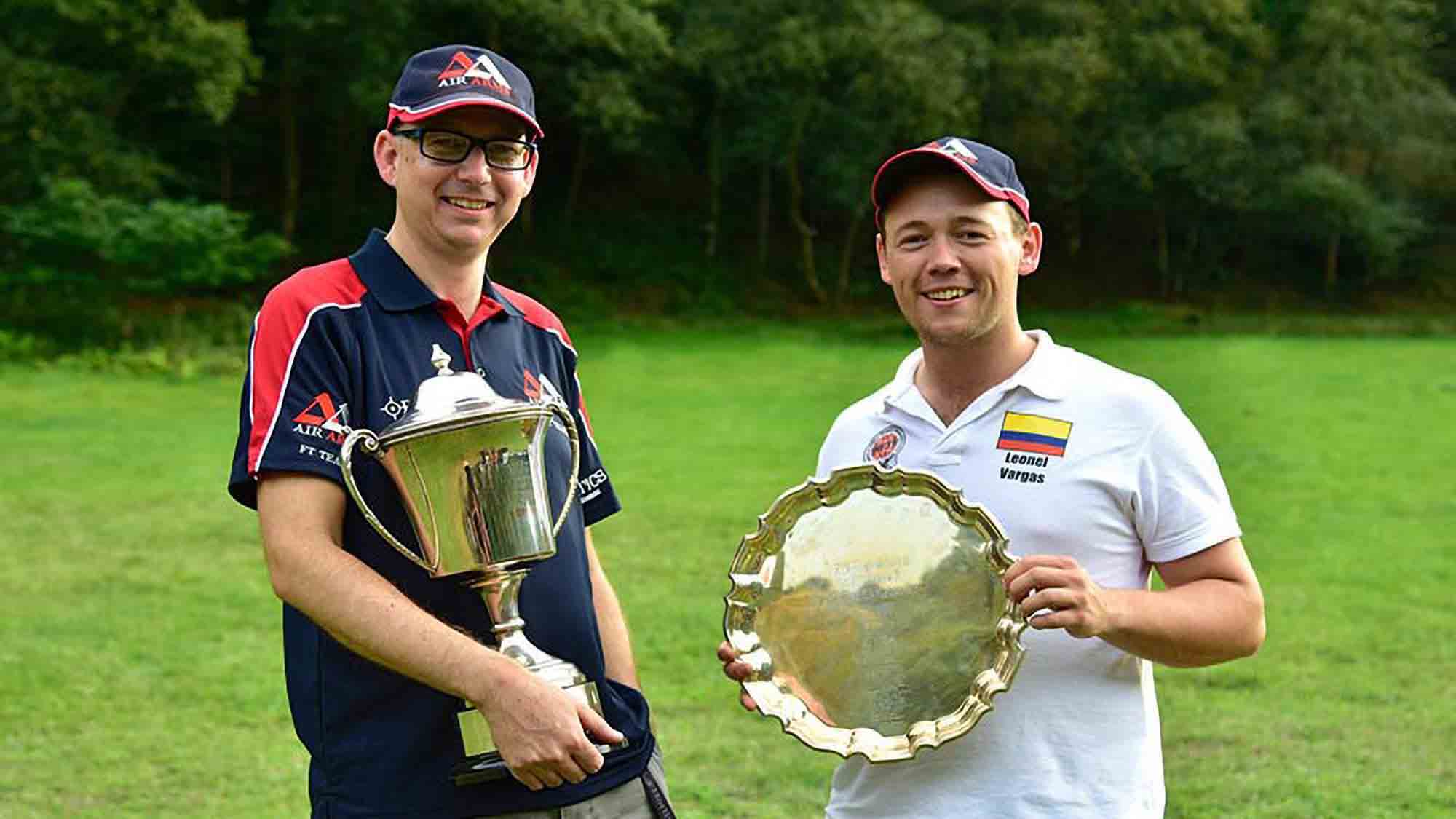 Claire West had some words of praise for the team. "The BFTA Masters and Showdown competitions create two days of challenging shooting. Jack Harris yet again put on another incredible shooting showcase. It's also wonderful to see James Osborne's hard work and dedication pay off. Air Arms would like to congratulate everyone who participated in both contents."
Full results can be found on the BFTA website www.thebfta.net