Southern Hunters Competition: Round 4 – Gary Chillingworth
11 January 2019 | Air Arms
With the holiday break now over, it was time to dust off the air rifles, weigh some pellets, climb into our snug fitting waterproofs (After too much Turkey and Christmas pudding). The mighty Maldon and District Airgun Club hosted the latest round of the Southern Hunters competition.
The Southern Hunter series caters for all standards of shooters. Each club brings its own unique flavour to the series. M.A.D'S flavour is that of competition of the highest standard and if you do well at M.A.D, then you know you will do well, wherever you go.
Head course setter and target maker, Richard Wood created a course that challenged everyone, from beginners to champions. Some shooters left the course happy, some left it confused. Most of us left it in tears due to the tricky wind directions and a devious layout.
Now In the fourth round, it's plain to see that there are a few shooters who are starting to show their class. Roger Dibbins, Bob Pattenden and Jason Lockett are all leading the series with convincing leads. But, with six rounds still to go, the championship is still anybody's to take.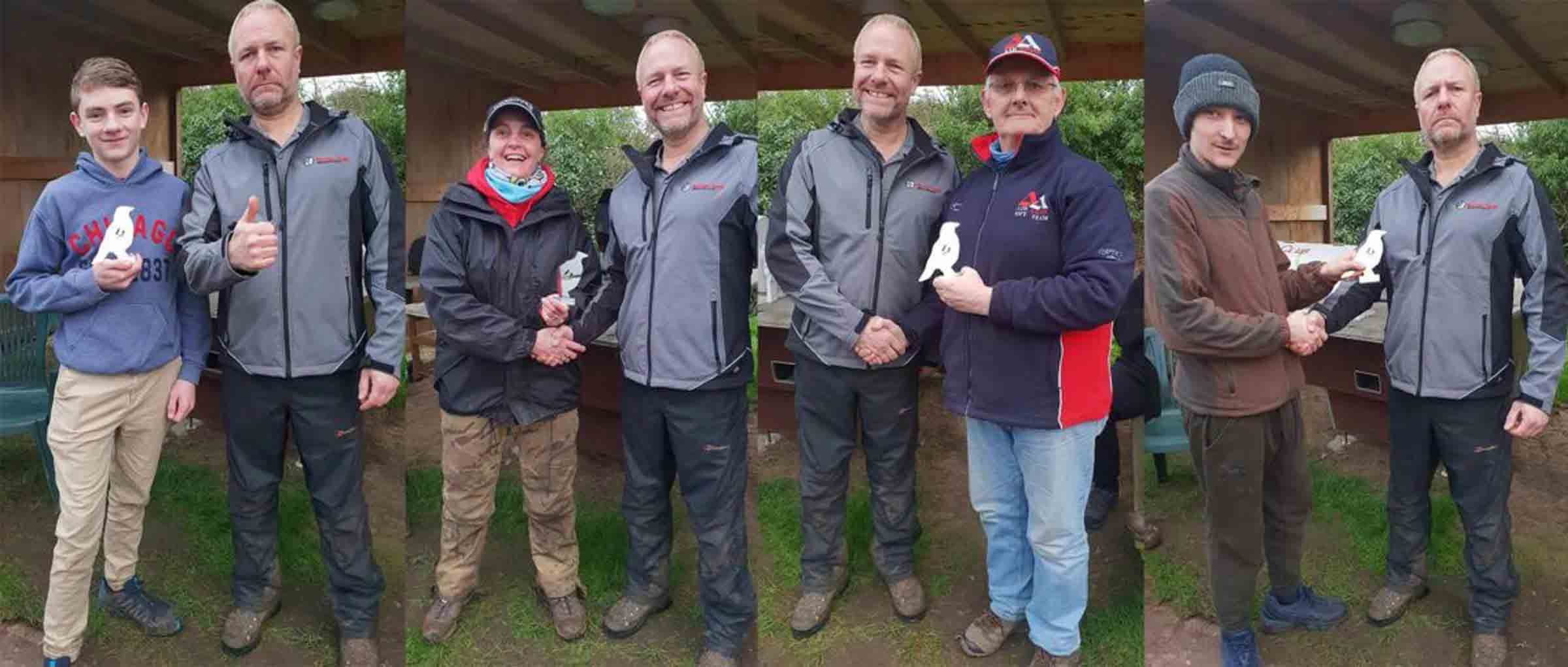 On the day however, we had some great winners. Jeff Palmer won the Open class with his HFT-500 and Jack Houghton took 3rd with his EV2. In the .22 Jason Lockett took top honours with his S400. In the Junior class, Ethan Dailey took the win with an S400 and Debbie McNaught was top lady with her S410. Mike Burgess rounded up the Air Arms victories in the Veterans class with his FTP900. The team event went to the Management, mainly because the springer air rifle shooter in Team Death had a nightmare time and let his team down, (That was me) sorry guys.
The next round of the Southern Hunters is on the 20th of January at Horsham – See you there Gary.
For more information on the Southern Hunters Competition, please click here.