Introducing the Air Arms AR Tactical Platform
6 Comments
11 May 2022 |
Air Arms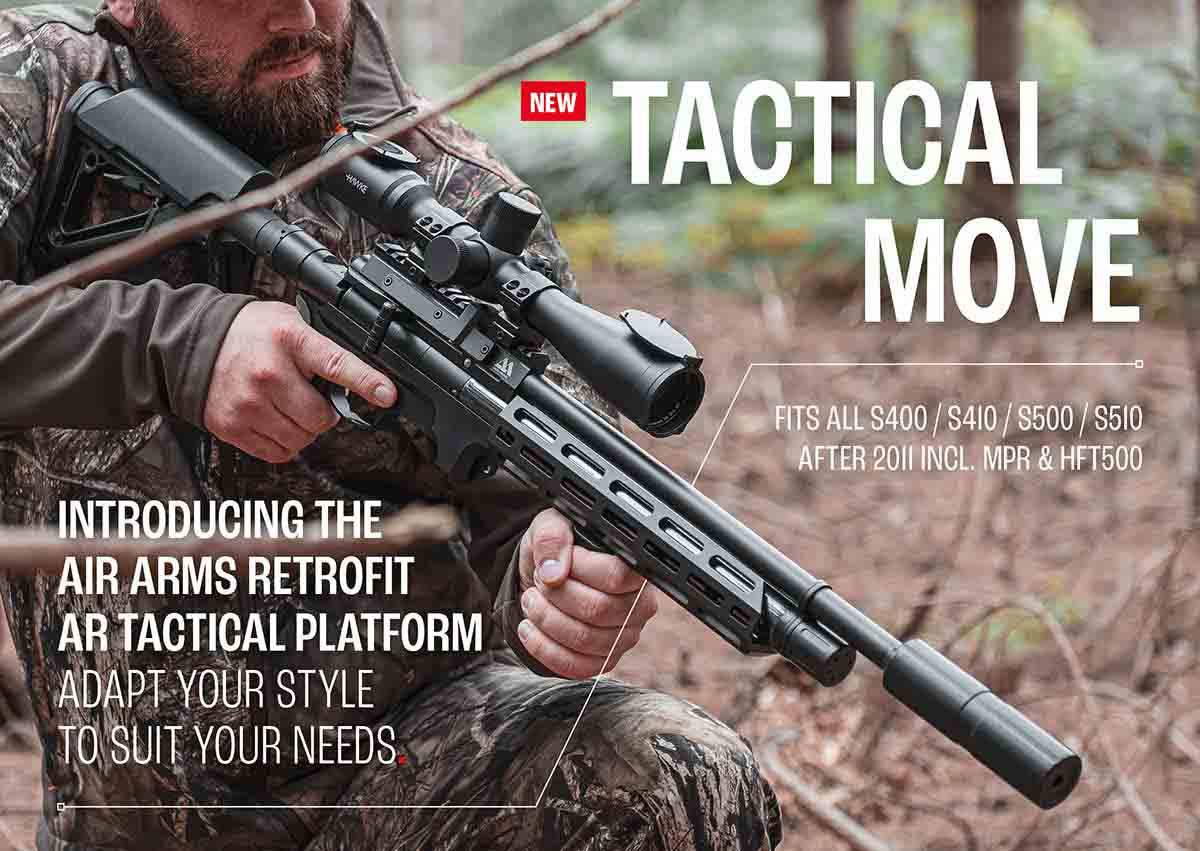 Introducing the AR Tactical Platform
When we released the brand-NEW Air Arms S510T we teased the functionality of being able to retrofit the stock and Magpul accessories to previous rifles. Giving an all-new style to your existing rifles.
We are happy to announce the Air Arms Retrofit AR Tactical Platform.
This is the tactical platform that can be fitted to your already existing rifles allowing you to take advantage of the wide range of Magpul accessories available. Bringing a distinct tactical look to your already accurate rifle. Creating a truly unique shooting experience fitted to your needs and requirements.
The M-Lok system allows direct fitting of enabled accessories or the mounting of a rail to facilitate the use of equipment you may already own.

The fore-end has M-Lok slots on 3 surfaces, one along the underside and one each side at 90°. Mount a torch on the right, sling mount on the left, bi-pod and vertical grip on the underside, or simply fit rubber inserts to further enhance stability when shouldering the rifle in the traditional fashion.
The platform can be retrofit to previous Air Arms rifles without needing to alter the actions.
Is my rifle compatible?
This retrofit Tactical platform is compatible with any S400, S410, S500, S510 after 2011 including the MPR & HFT500. With you being able to purchase just the conversion kit as a stand alone or with the magpul accessories.
What comes with the AR Tactical Platform?
Included in the conversion kit:
AR Main Chassis in Black
AR Fore end in Black
AR Butt Mount in Black
AR Stock in Black
If you decide to go for the full kit the following accessories are included:
The tactical platform offers an almost limitless choice of sizes, handling positions and accessories that make using and shooting this rifle a unique experience.
To order your AR Tactical Platform - Click Here