Hunting with an Air arms rifle – What You Should Know
1 Comment
14 March 2023 |
Air Arms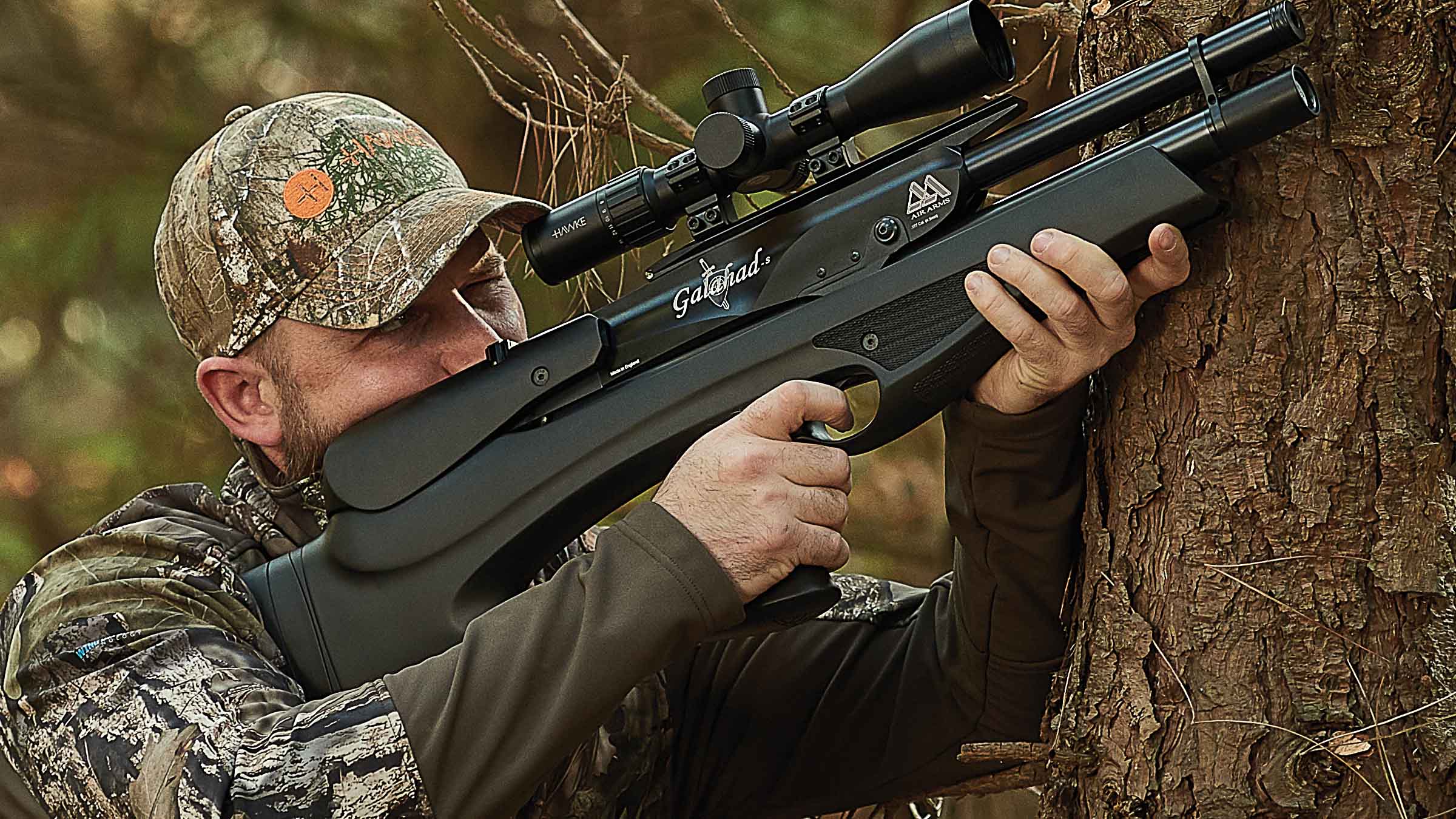 Hunting with an Air arms rifle – What You Should Know
Are you looking to take your hunting experience to the next level? If so, then Air Arms air rifles are a great option for you! Air Arms has been producing world-class air rifles since 1983 and is considered one of the leading manufacturers in the industry. With their exceptional craftsmanship, innovative designs and superior performance, it's no wonder why Air Arms air rifles are some of the most popular on the market today. In this blog post, we will discuss what you should know about hunting with an Air Arms rifle.
1. Our History
Air Arms is the premier air rifle manufacturer, specializing in air rifles since 1983. Founded in the United Kingdom, their products are known for being some of the most accurate models available on the market. From bolts to bullets and everything in between, Air Arms' precision-made lineup makes them a top choice for shooting sports athletes as well as casual enthusiasts alike. The company's long-standing dedication to quality has resulted in a trusted name among its customers, delivering only the finest craftsmanship and latest technologies. Whether shooting for sport or recreation, Air Arms looks to provide the best equipment to spot-check virtually any need - arguably making them one of the world's leading manufacturers of air gun accessories.
2. Overview of the different types of air rifles available from Air Arms
Air Arms is a well-respected name in the air gun community, offering some of the highest-quality rifles available on the market. With models like the Galahad and S510, they cater to both experienced enthusiasts and novice shooters alike. For those who prefer precision accuracy, Air Arms provides several match-grade models such as their S400 Range rifle. On the other hand, if you're looking for something simpler and easier to use, the S500 might be just what you need - perfect for hunting pest birds, rabbits or squirrels in your backyard. For those who are more adventurous, their high-powered PCP rifles can give extreme power and performance out in the wild. So no matter what kind of air rifle you're looking for, Air Arms has something that will fit your needs and demands.
3. Tips for selecting an appropriate air rifle for hunting purposes
Finding the right air rifle for hunting can be an important decision, as some tasks may require a more specialized selection than others. While there are many different models of air rifles to choose from, the power and accuracy of your gun should be top priorities. Be sure to consider the calibre of your ammunition and the velocity it's able to achieve in order to ensure you get that clean shot. In addition, select a model with a durable stock made of quality materials; this will ensure stability while holding and shooting. And finally, don't forget to check reviews on the product before making your purchase—reading other hunters' experiences can provide invaluable insight! With these points in mind, you should have no trouble finding an air rifle perfectly suited to your hunting needs.
4. Best practices when using an Air Arms rifle while hunting
Hunting with an Air Arms rifle should be a fun and safe activity. To make this happen, there are some best practices you should follow when using your Air Arms rifle for hunting. First of all, always make sure the rifle is in good working condition before going out on a hunt. You should regularly check and clean the firearm before and after hunts, as well as inspect that it has not been damaged in any way. In addition, it's important to remember to transport and shoot your firearm safely at all times. This means only shooting from appropriate positions such as a firing bench or kneeling or prone position and keeping the gun pointed in a safe direction at all times when transporting or shooting it. By following these best practices, you will ensure a safe and enjoyable hunt with your Air Arms rifle.
5. Maintenance and safety tips to keep in mind when handling your Air Arms rifle
Keeping an Air Arms rifle in good shape requires ongoing maintenance and attention, but it pays off when you can rest assured that your weapon is firing reliably and safely. Regularly clean the barrel and lubricate moving parts with oil or grease to maintain the rifle's accuracy and reduce dirt accumulation. It can also be beneficial to keep a close eye on any o-rings or rubber seals, which are often seals of air pressure throughout the action of the rifle and should be replaced when needed. Other preventative maintenance tasks include checking nut thumbscrews for tightness, examining scope mounts for integrity, checking stock screws for tightness, and ensuring all springs remain rust-free. These simple steps taken on a regular basis will help ensure your Air Arms rifle remains in top condition.
6. Benefits of using an Air Arms rifle for hunting
Air Arms rifles have become increasingly popular for hunting due to their incredibly high accuracy and performance. Because each Air Arms rifle is expertly engineered with a superior precision system, you can be sure that you'll be able to make every shot count. These rifles also feature advanced sound suppression technology that significantly reduces the sound of the shot, which makes it an ideal choice for hunters who prefer to hunt in stealth mode. The ergonomic design of the air rifle ensures comfortable to use during long hunting trips, so there's no need to worry about fatigue or arm strain. Additionally, the availability of lightweight models makes them suitable even for those hunting in remote areas. With all these unique features, it's easy to see why Air Arms rifles are so popular among hunters looking for top performance and reliability.
Conclusion
For hunters looking for an accurate and reliable rifle for their next hunting trip, Air Arms rifles are a perfect choice. With expert engineering, ergonomic design and lightweight models all available, these air rifles offer a superior performance that is sure to satisfy any hunter's needs. Plus, following best practices when using your rifle and regular maintenance can help ensure a safe, enjoyable hunt. With so many advantages to be gained from using an Air Arms rifle for hunting, it's no wonder why these rifles are becoming increasingly popular among hunters.