Great British Shooting Awards 2022 – Air Arms S510T Shortlisted for Air gun of The Year
1 Comment
7 January 2022 |
Air Arms
The Air Arms S510T has been shortlisted for the Airgun of the Year in the Great British Shooting Awards 2021.
Public voting is now open – Vote Here!
Once again, the Great British Shooting Awards 2022 have been revealed and Air Arms is delighted that the newly produced Air Arms S510T has been nominated for Airgun of the Year!
This is the fourth successive time that Air Arms have been shortlisted in the final five, while taking home the crown of Airgun of the Year for the last three years in 2019, 2020 and 2021. The Air Arms Ultimate Sporter beat out four other air rifles to be crowned Airgun of the Year for 2021.
As the only British manufacturer to be nominated Air Arms we are calling for your support and vote for the Air Arms S510T as Airgun of the year 2022.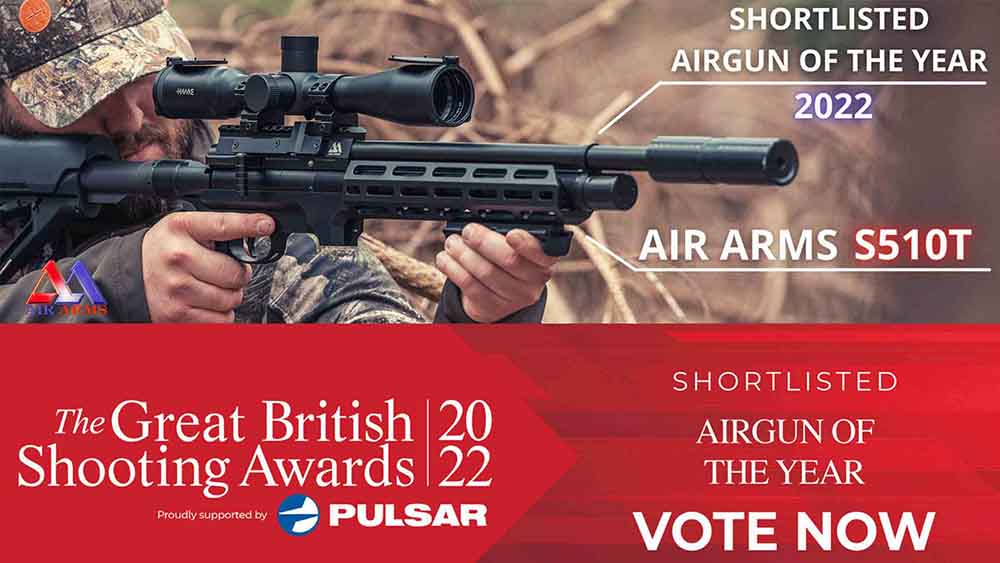 The prestigious Great British Shooting Awards 2021, Air Arms beat four other leading airgun brands to claim the top spot for the third consecutive year.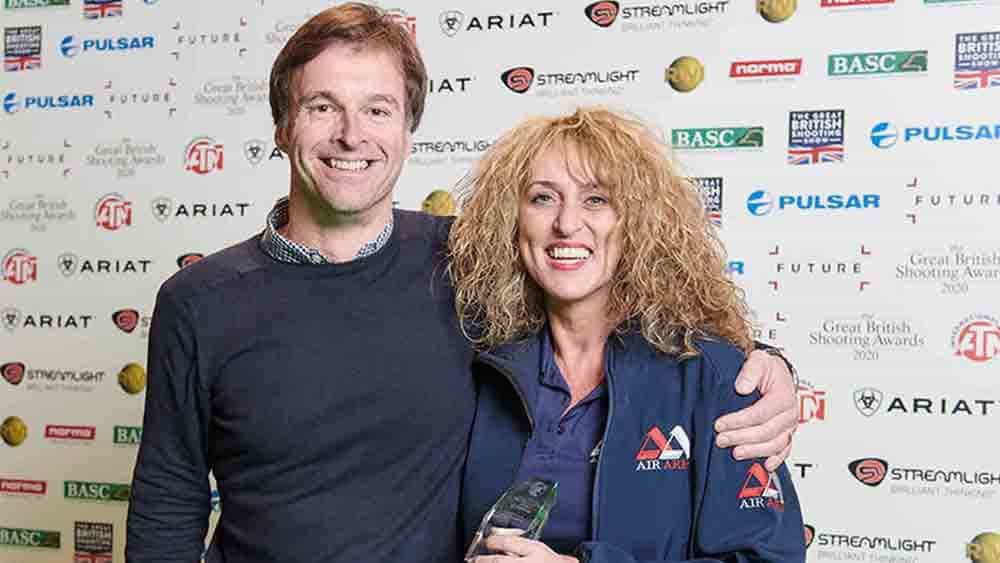 Great British Shooting Awards 2020 – Claire West on behalf of Air Arms receiving the award for Airgun of the year.
Claire West, Managing Director at Air Arms commented: "We are absolutely delighted to win this prestigious award for a third consecutive year. Air Arms would like to thank everyone for their continued support and those people who voted for Air Arms. A huge thank you also goes to the dedicated team back at Air Arms HQ, your hard work and dedication throughout such a difficult year has paid off once again!"
If you need to find a reason to vote for the Air Arms S510T then check out this product video to find out more -
Voting closes on 31st January so get your votes in with the winners being announced at an exclusive ceremony at the British Shooting Show on the 18th February.
Be sure to follow Air Arms on social media to be kept up date about news and announcements.
Thank you for your continued support.