Getting to know Field Target Shooter Jack Harris
2 Comments
15 April 2019 |
Air Arms
How long have you been shooting air rifles?
I've been shooting for about 14 years, but this is my 10th year shooting field target.
What do you enjoy most about competing?
I don't like competing until it's over. I sometimes feel very stressed when it comes to the actual shooting. It can be difficult to enjoy, however once it's all finished I want to do it all over again!
Why did you decide to shoot field target?
I used to shoot HFT, but a new club opened at Nelson FTC, when my dad and I went there our shooting instantly improved. He brought me an Air Arms EV2, but only if I was going to have a good go at FT. So I stuck at it for a year and here we are.
What advice would you give to someone who wants to get into field target shooting?
Enjoy yourself and don't pressure yourself into anything. Join a club because and learn as much as you can from other shooters.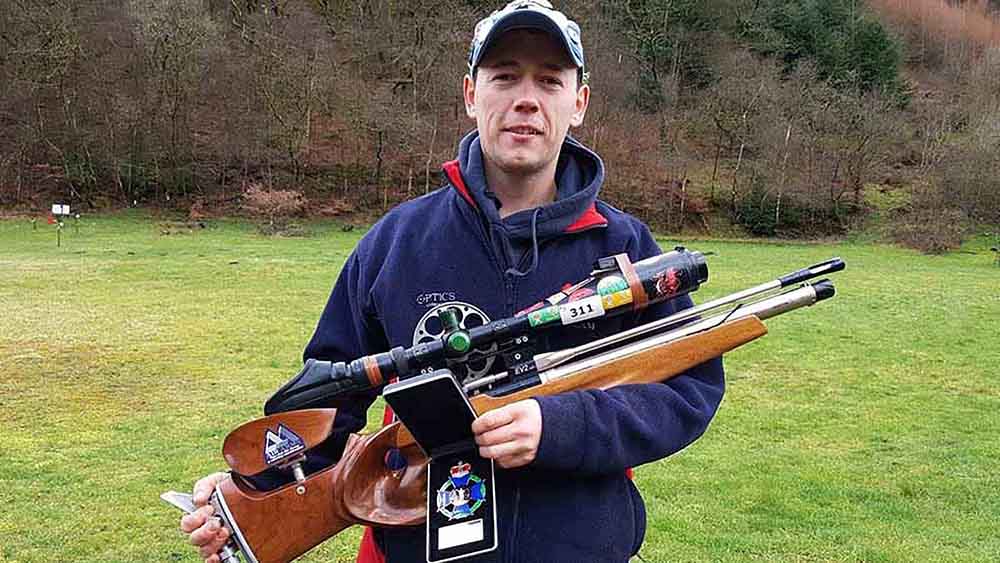 How did it feel to be awarded the Grand Aggregate Medal?
It was presented to me at my home ground at Blaenau Gwent during round 6 of the winter series.
For some reason our chairman had told me to make the shoot! In the past when I won the Euros and the World's the club had brought me a tankard and special hoodie, which meant a lot to me. So, I just thought it would be something similar.
Mr chairman Howard Lloyd, then at the end of the normal shoot presentation asked everyone for an extra minute for a special award to be presented to me. When he actually said what it was and that no field target shooter had ever won it, for a moment it brought a tear to my eye. It was a truly special moment and one I know that family and I are proud of!
Which is more challenging: the BFTA National Series or the Worlds?
The BFTA series is harder! You've got to shoot at the top of your game for 6 months. It also includes a lot of travelling and suspense in between shoots.
In the Worlds you just turn up and shoot well for 3 days, if you win happy days. If you don't you haven't lost anything because you shouldn't expect to win the Worlds.
What is your current set-up?
I use the Air Arms Evolution 2 in a custom stockwith a Nshutz 4765 butthook and big Nikko 10-50×60 scope.