Follow Air Arms Across Social Media
18 August 2023 | Air Arms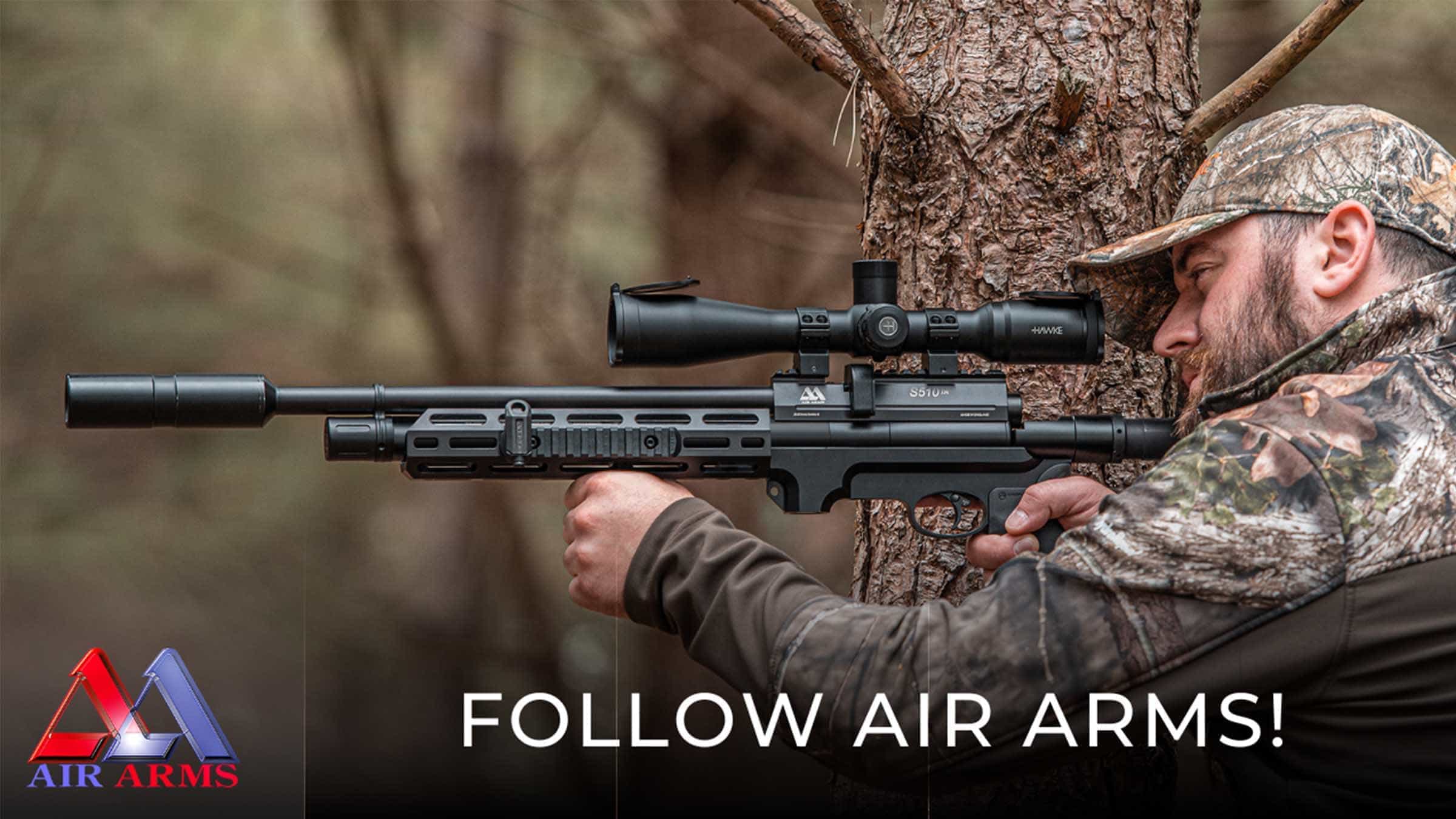 From TikTok to YouTube, Facebook, Instagram, and Twitter
We are delighted to announce that Air Arms has joined the TikTok community. While we may not be showcasing trendy dances, it is an excellent platform to stay connected with Air Arms through captivating video content. Expect product announcements, updates, valuable tips, tricks, and engaging content featuring our esteemed Air Arms Ambassadors.
You can follow up here: Air Arms Tik Tok
If Tik Tok is not your thing then, don't fear you can follow up with us elsewhere to stay up to date on all things Air Arms.
Find us on:
Following Air Arms on social media is a gateway to an enthralling world of precision and innovation in the realm of air rifles and shooting sports. As a trailblazing leader in the industry, Air Arms consistently pushes the boundaries of craftsmanship and technology, delivering unparalleled performance and accuracy to marksmen and enthusiasts alike.
By following Air Arms, you gain exclusive access to a vibrant community of like-minded individuals who share your passion for precision shooting and outdoor adventures. Stay informed about the latest advancements, product releases, and expert tips directly from the source, while also immersing yourself in stunning visuals and captivating narratives that celebrate the artistry and dedication behind each meticulously engineered air rifle.
Whether you're an experienced marksman or an aspiring enthusiast, following Air Arms on social media promises an immersive experience that celebrates the art and science of shooting at its finest.
We can't wait to see you there!