Endgame - BFTA Grand Prix 2023 rounds 7, 8 & 9
1 Comment
5 September 2023 |
Air Arms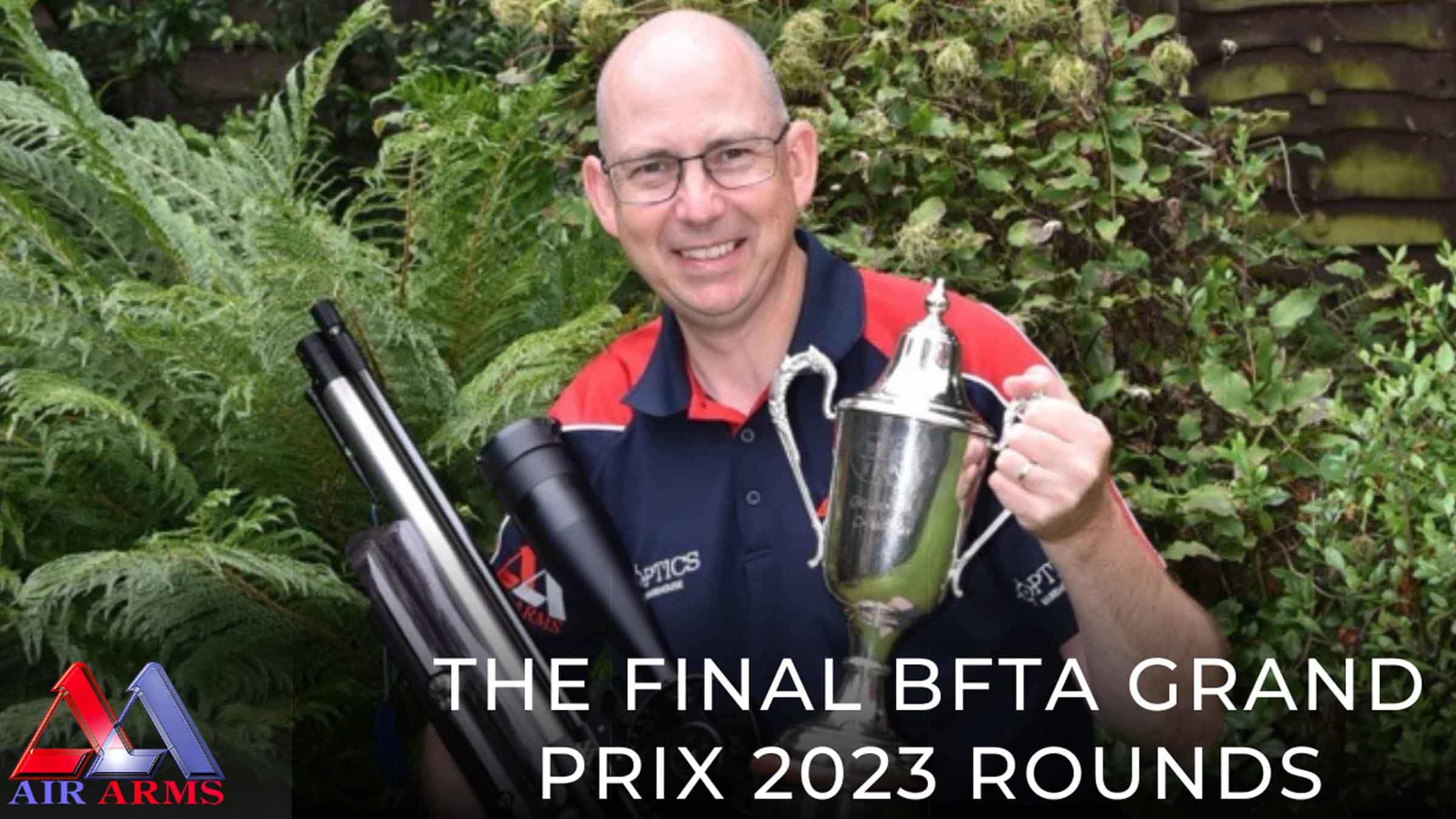 Endgame - BFTA Grand Prix 2023 rounds 7, 8 & 9
The sharp end of the BFTA Grand Prix (British Field Target Association) comes around quickly. With shooters' best six scores to count for the league, rounds 7, 8, and 9 is where the tables begin to really take shape as shooters drop scores.
Rounds 7 and 8 were hosted by West Devon and Springfield respectively and being slap bang in the middle of the holiday season, of course had their share of our changeable British weather.
West Devon was another successful event for Air Arms team members. Dorian Falconer shot 47 ex 50 giving him the top score of the day while in A grade Dean Burfoot and Jamie Squires shared the runner up spot. The Spring gun shooters Tony Yerrell, Gareth Clarke and Herbie Von Der Stein achieved a 1, 2, 3 in the piston class.
Round 8 at Springfield had the company of storm Antoni and as a direct result many shooters had a rough day. Air Arms team members Ian Stoddart and Justin Wood salvaged 2nd place in AA grade while a mention should be given to Dave O'Hara and Dave Ward for excellent shooting to score 46 and 45 respectively.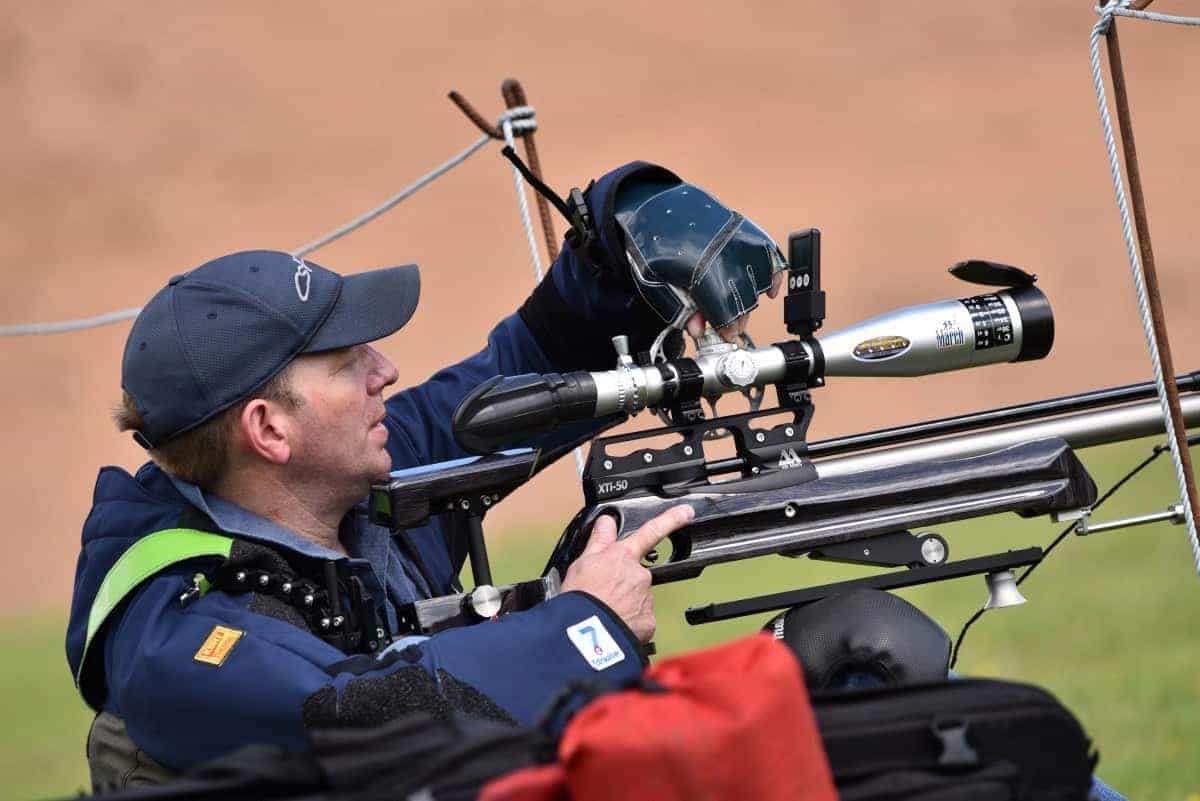 (Justin Wood, top scorer with 46 ex 50 at Sywell)
Sywell, located in the heart of the country, makes an excellent venue for the final round of the GP series. Not only is it central, but it has excellent facilities and a reputation that ensures no one arrives confident of a good score. A beautifully balanced course allowed shooters to enjoy the challenges presented by the wind and left everyone shaking their heads in disbelief at some of their shots throughout the course.
It is unusual for the overall title to already be decided prior to the final round, but that's how it worked out this year. However, there were various grades and classes to be decided, including the Team event, so there was still plenty to play for. The top score of the day came from the afternoon session and Team member Justin Wood who earlier in the year cleared a GP course with his EV2. At Sywell, Justin had switched to a XTi50 and continued his good form this year scoring 46 ex 50. Hot on his heels was another team member, James Head, with an excellent 45.
As everyone relaxed in the sunshine once the last shots of the GP season had been fired, the BFTA team set to work figuring out the overall positions for the presentation. It turns out that Team Air Arms has had a pretty good Field Target summer. The overall title was won by James Osborne using his XTi50 while last year's champion Jack Harris, also using his XTi50, finished in 4th place.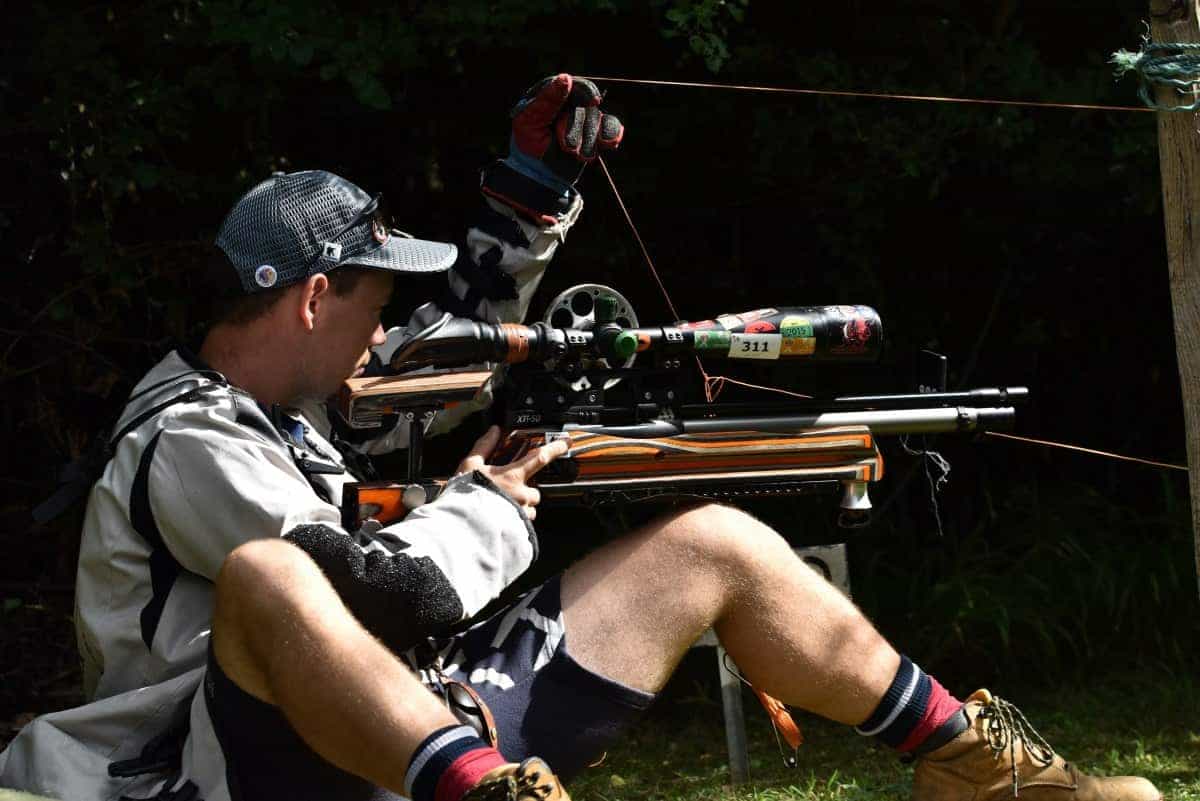 (FT Master Jack Harris trying to figure out the wind)
Another XTi50 shooter and team member Jamie Squires claimed 1st place in A grade (and 1st place in the separate Silhouette competition), while The Air Arms spring gun team dominated the places in the recoiling class taking 4 of the top 5 places on offer. Congratulations to Gareth Clarke on an excellent season with his TX200.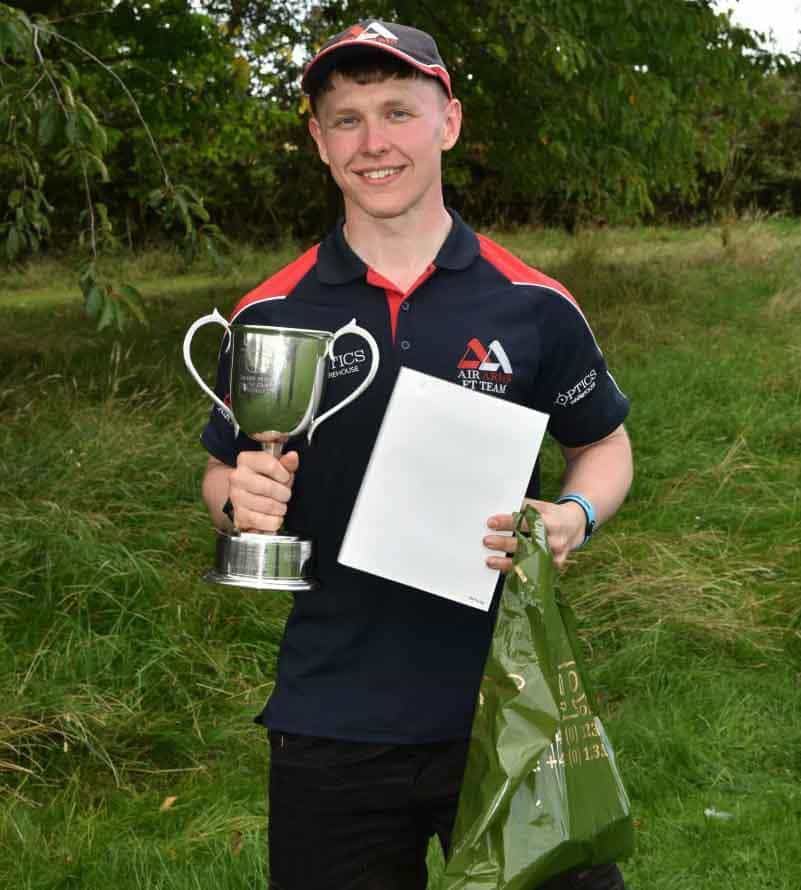 (Jamie Squires - A Grade & Silhouette Champion)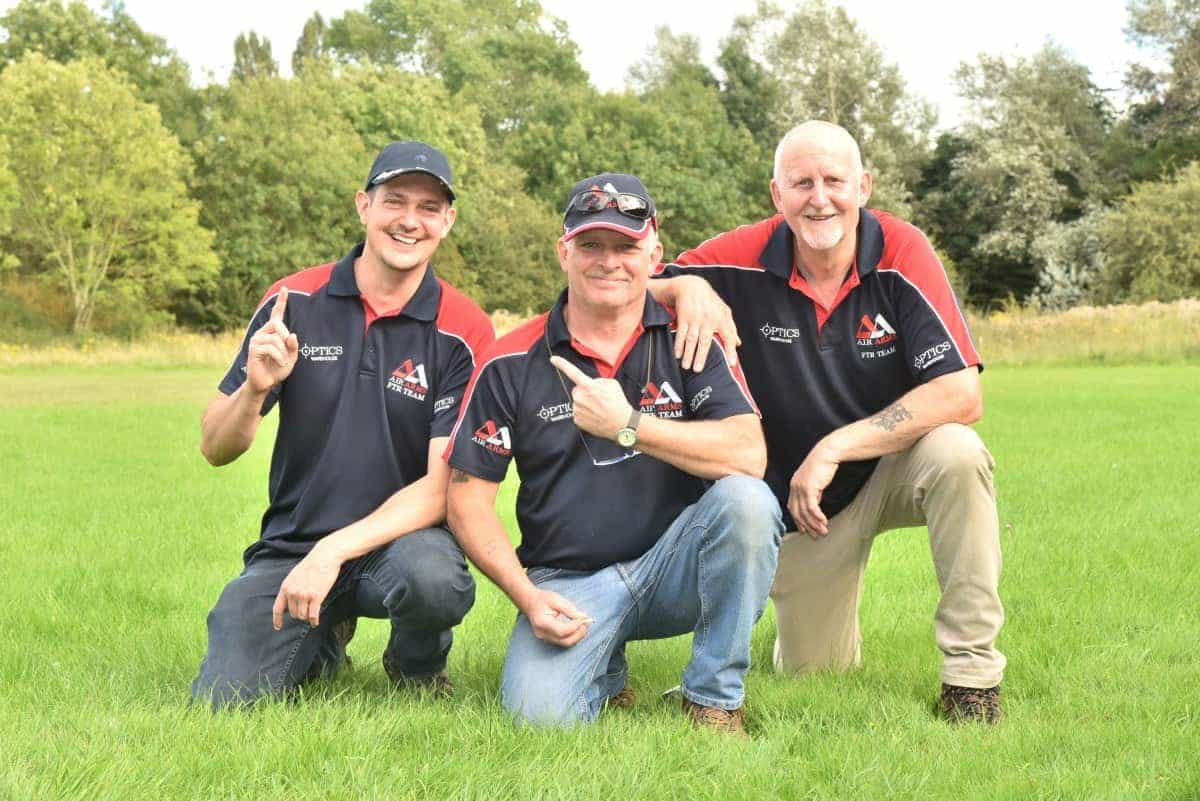 (Three members of the spring gun team. From left to right, Gareth Clarke (Piston Class Champion), Tony Yerrell & Neil Thorneycroft)
Both leagues in the Team event remained close, up until the last round. Finally though, Air Arms England (X) claimed victory over the Air Arms Welsh Dragons and '5 Guys' after missing out last season. In league 2 Air Arms England (Y) finished as runners up to Anschutz B.
As expected there have been ups and downs for everyone competing over the season, with all but the courses being quite different in character and clearly suiting some shooters better than others. Of course, there wouldn't be a BFTA Grand Prix series if it wasn't for the BFTA team and all those club members willingly giving up their time for the enjoyment of others, they are the real winners this season. Thank you!
Results
AA GRADE
1 James Osborne
2 Anthony Jones
3 Andy Pearson
4 Jack Harris
5 Paul Eaton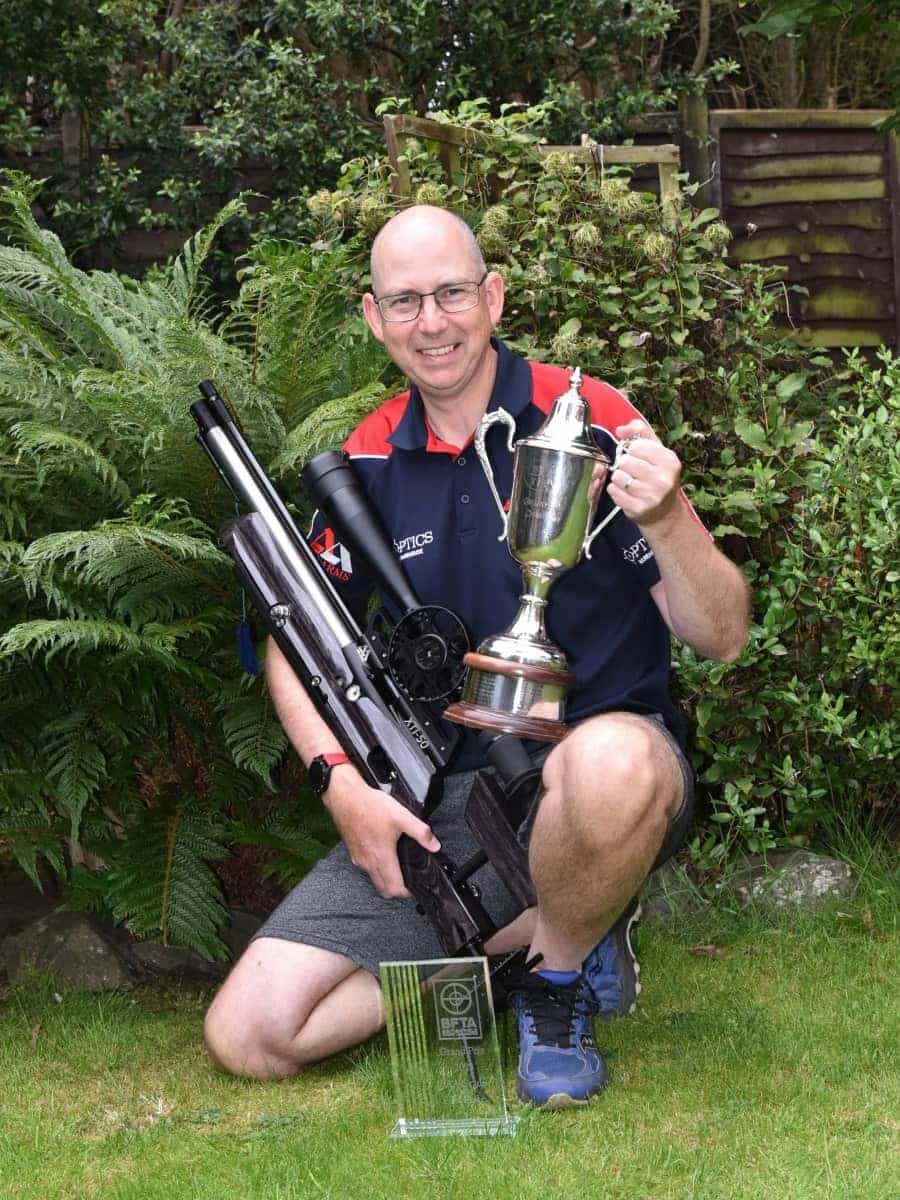 (James Osborne 2023 BFTA Grand Prix Champion)
A GRADE
1 Jamie Squires
2 Karl Morris
3 Richard Green
4 Nicole Stoddart
5 Simon Poulter
6 Dave Ward
7 Pete Rowley
8 Dean Burfoot
9 John Oxley
10 Dave Waller
(Nicole Stoddart, improving year on year)
B GRADE
1 Andy Williams
2 John Easterbrook
3 Steve Lyon
4 Steve Adams
5 Andrew Barnes
6 Dave Baker
7 James Kay
8 Frank Deakin
9 Simon Francis
10 Tim Collins
C GRADE
1 Brian Holland
2 Tyla Williams
3 Robin Moore
4 Paul Somerville
5 Simon James
6 Richard Griffiths
7 Amanda Holland
8 Julian Williams
9 Andrew Slade
10 John Mackinnon
PISTON
1 Gareth Clarke
2 Steve Carter
3 Tony Yerrell
4 Neil Thorneycroft
5 Herbie Von der Stein
OPEN
1 Paul Whitehouse
2 Ian Yeo
3 Tony Fouracres
4 Steve Grimshaw
5 Russell Spencer
SILHOUETTES
1 Jamie Squires
2 Andy Pearson
3 Daniel Eley
GP TEAM DIV 1
1 Air Arms England X
James Osborne
Justin Wood
James Head
Ian Stoddart
Jamie Squires
2 The Air Arms Welsh Dragons
Jack Harris
Doz Falconer
Craig Corbett
Simon Poulter
Simon Evans
2 5 Guys
Andy Pearson
Yoeri Busse
Mark Bassett
Jacob Kay
James Kay
GP TEAMS DIV 2
1 Anschutz B
Scott Pywell
Josh Hurd
Andrew Barnes
Dave Ward
Dave Croucher
2 Air Arms England Y
Bob Evans
Nicole Stoddart
Dean Burfoot
Daz ford
Paul Yates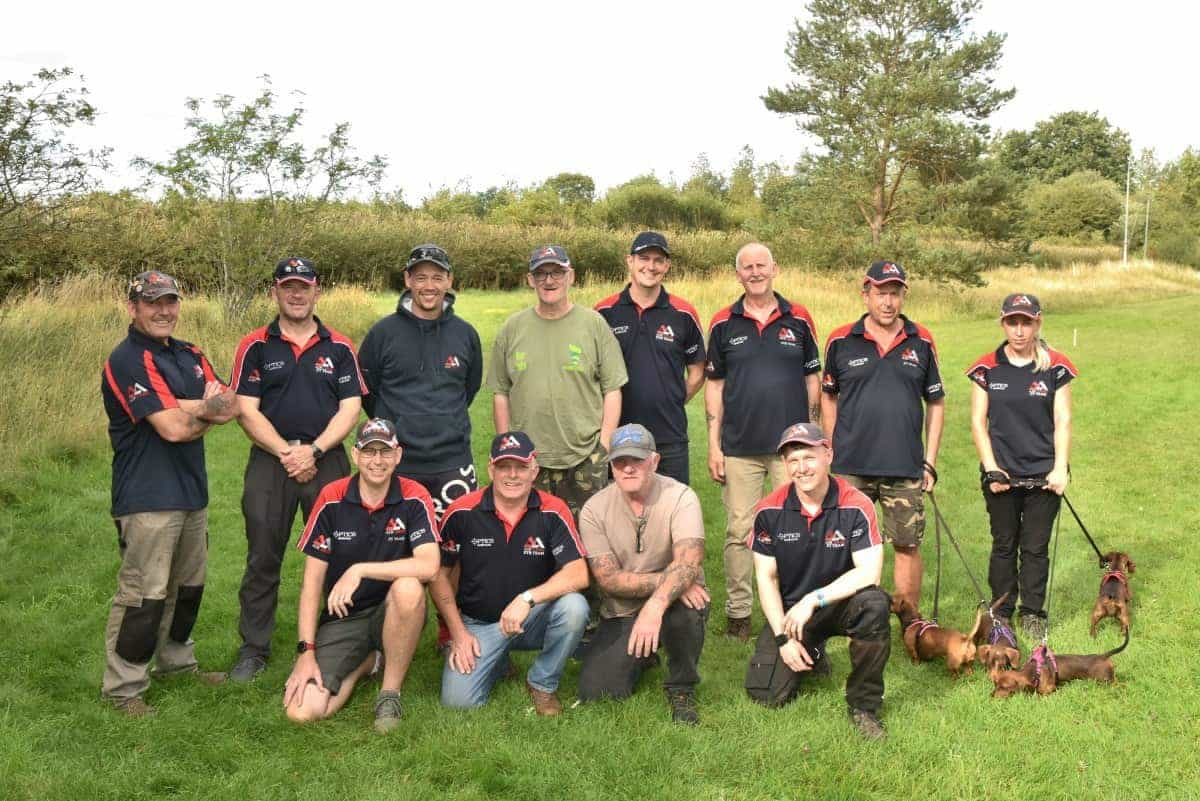 (Most of the 2023 Air Arms FT team)