Dale Allcroft - A legal alien
6 Comments
12 August 2020 |
Air Arms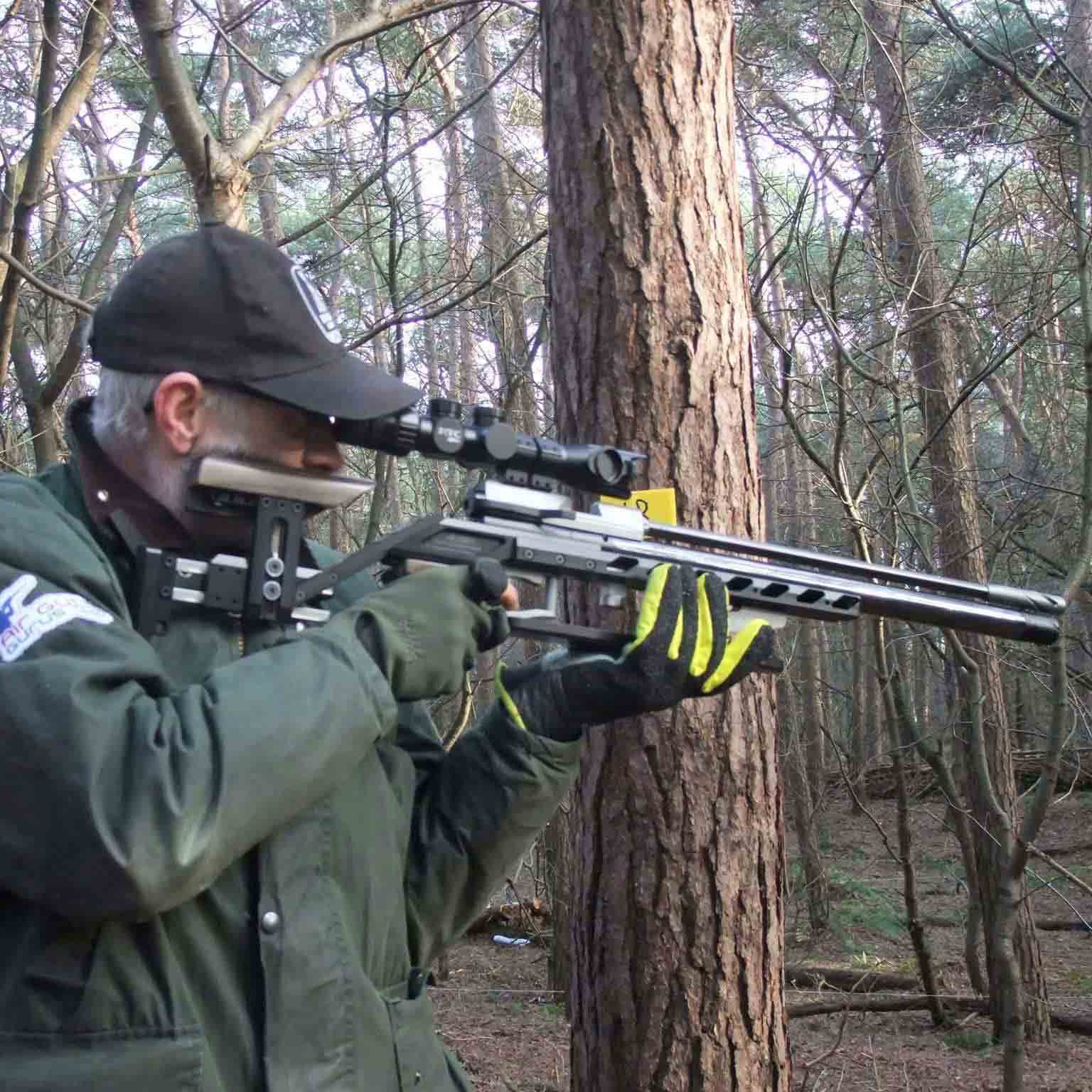 Dale Allcroft - Our very own 'legal Alien'
There's an Englishman who goes by the name of Dale Allcroft. Dale Moved from the UK to Bruggenin in Germany with the British Airforce. When he left the RAF he moved to the Netherlands and has been a resident there for nearly 30 years.
Whilst living in Holland, Dale discovered a love of shooting or to be more precise, the love of Hunter Field Target (HFT). At his first shoot he not only found a sport, he found a second family, a family of likeminded people who would become his firm friends and confidants. Dale signed up to become a member of the Dutch Field Target Association and after a while he took on the role of assisting the Dutch to find new members and promote the sport.
Soon, Dale became a member of the board at the DFTA and one of his first duties and ideas was to start the discussion about allowing non Dutch shooters into the Dutch Championships. He did this in his usual understated and modest way, he said "I understand that as an Englishman, I cannot win the Dutch Championship, even though I have lived here for 30 years" at this comment we looked at each other and asked "Is that the rule?" and yes, it was.
The rule was initially designed to prevent the occasional foreign visitor from winning the title and we all agreed that it was rather an odd rule, especially, when you considered that it was affecting non Dutch shooters who have lived in the Netherlands for years. Dale and 7 other non Dutch shooters have been valued members of the DFTA and have certainly helped make Dutch shooting what it is today. Because of this contribution from Dale and his compatriots the DFTA changed the rule, so now these people can take a shot at the title and as Dale is now shooting his beloved Air Arms HFT-500 he now stands a good chance at winning! All he needs to do is improve his standing shots and his kneeling shots and his prone shots could take a bit of work as well, but once he has all these sorted out, he will be unstoppable, if he can also kill the 15mm as well. (Anything is possible!)
It is true that the other members of the board still regret changing the rule, as Dale immediately knocked them out of the top 3
. However, during the Air Arms International Challenge the Dutch were happy to have Dale on their side, as we could use his expertise (and points) to beat the crap out of Team England. Hee, hee!
The Destroyer aka Gary Chillingworth has something to say about that...
"Yes you did beat us with Dale's help in 2019, but we will destroy you all in 2021! I have known Dale for a good few years and there is no doubt that there is not a more grumpy, knowledgeable and kind man on the HFT circuit. Without Dales input, the AA international would never have happened and having one of us, over there has been a huge help over the years".
Another thing that Dale did was to improve the quality of the courses in the Netherlands. He knows the rules inside and out, and with his calm demeanour, he knows how to convince others that (H) FT is not just a game, but a sport, a sport with rules that have to be respected and improved. Because of his attitude and input, both to the course builders and the shooters, the matches in the Netherlands get a little better every time.
Dale is always present at most of the shoots and the promotional days and this is because he not only loves to shoot, but because he likes to see other people enjoy themselves and to show them what a great sport HFT is. When he is there, he always wears his leather vest, even when it is 30 degrees and then complains that it's too hot. There is a saying about mad dogs and Englishmen and this is Dale to a T.
Any HFT-shooter or FT-shooter in the Netherlands knows Dale Allcroft. Dale, the 'grumpy old man' of HFT. However, if you take the time and get to know him a little bit better, you'll soon find out he isn't grumpy at all and to be honest, he looks a bit older than he actually is. Dale just likes the idea of being seen as a grumpy old bugger; he even has the T-shirt to prove it!
Dale, thank you for all you have done so far for the sport in the Netherlands, where a small Englishman can not only be a great shot, but a great friend and compatriot. It is highly appreciated.
From everyone at the Dutch Field Target Association Board