BFTA Championships and Inter Regional Competition
15 May 2023 | Air Arms
It's been quite a start to the summer Field Target season for Air Arms with the much anticipated XTi50 hitting the firing line. Of course that means all eyes are on the new kid on the block, come good or bad, so just a little pressure on those shooters lucky enough to be shooting one. Field Target shooters, whether or not Air Arms fans, will be weighing up the XTi50, some with an eye to buying one in the future perhaps and others to see what they might be up against.
As always there is a team element to the BFTA Grand Prix series and Air Arms has once again entered four teams consisting of five members each. In addition the Air Arms Spring gun team has been reintroduced thanks to the efforts of Tony Yerrell. Shooting a spring gun to any effect in competition takes some doing, so keep an eye on how they do.
Traditionally before the Grand Prix gets under way the BFTA Championships and Inter Regional competition is held over a weekend and gives competitors the chance to put down a marker for the season to come. For some it is a chance to dust off the cobwebs after a quiet winter, for others a mere continuation of a competitive season, it is however a great opportunity to get competitive juices flowing and to catch up with friends from around the country.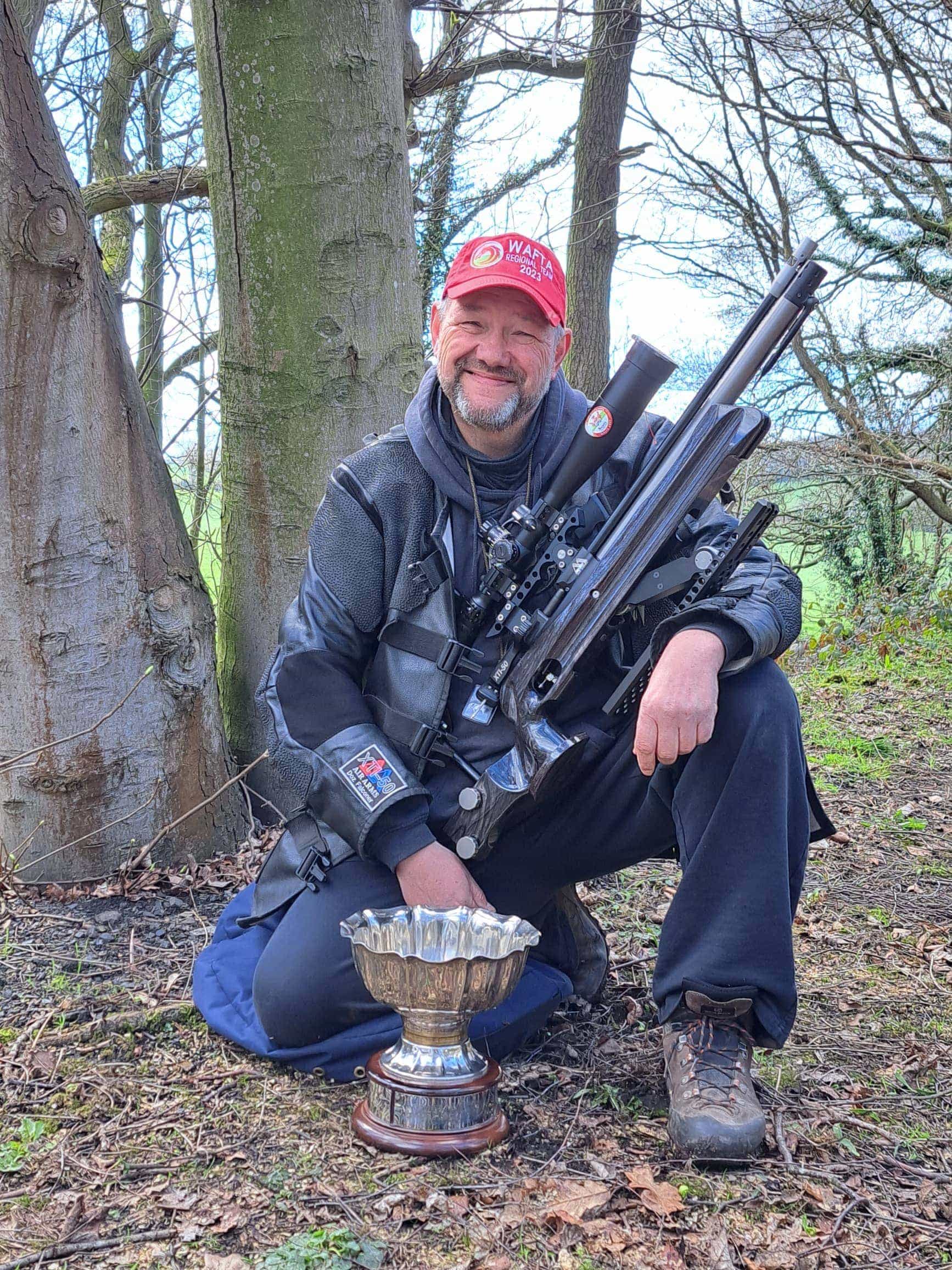 Emley Moor FTC hosted the weekend and as we expect this club provided two really well thought out 40 target courses to open the summer season. The weather was even pretty good considering the early April date. Scores were pretty high over both days given the tricky breeze which is perhaps an indication of how competitive the coming summer is going to be but of course there has to be a winner. Three team members, Justin Wood, James Osborne and Jack Harris scored 36 making it into the top ten, they were just one target off a top three place though with the Title being won by long time Air Arms team member Dorion Falconer after a shoot off using his XTi50. Higher scores were posted during the Inter Regional competition the following day, shooters getting their eye in perhaps, and while there is no individual glory in this event it is worth mentioning the 39 ex 40 shot by Jack Harris using his XTi50. Jack's efforts weren't enough to help the Welsh team though and after a very close battle the North East (NEFTA) team won the competition by a single target over their neighboring Midlands (MFTA) team with 277 targets to 276.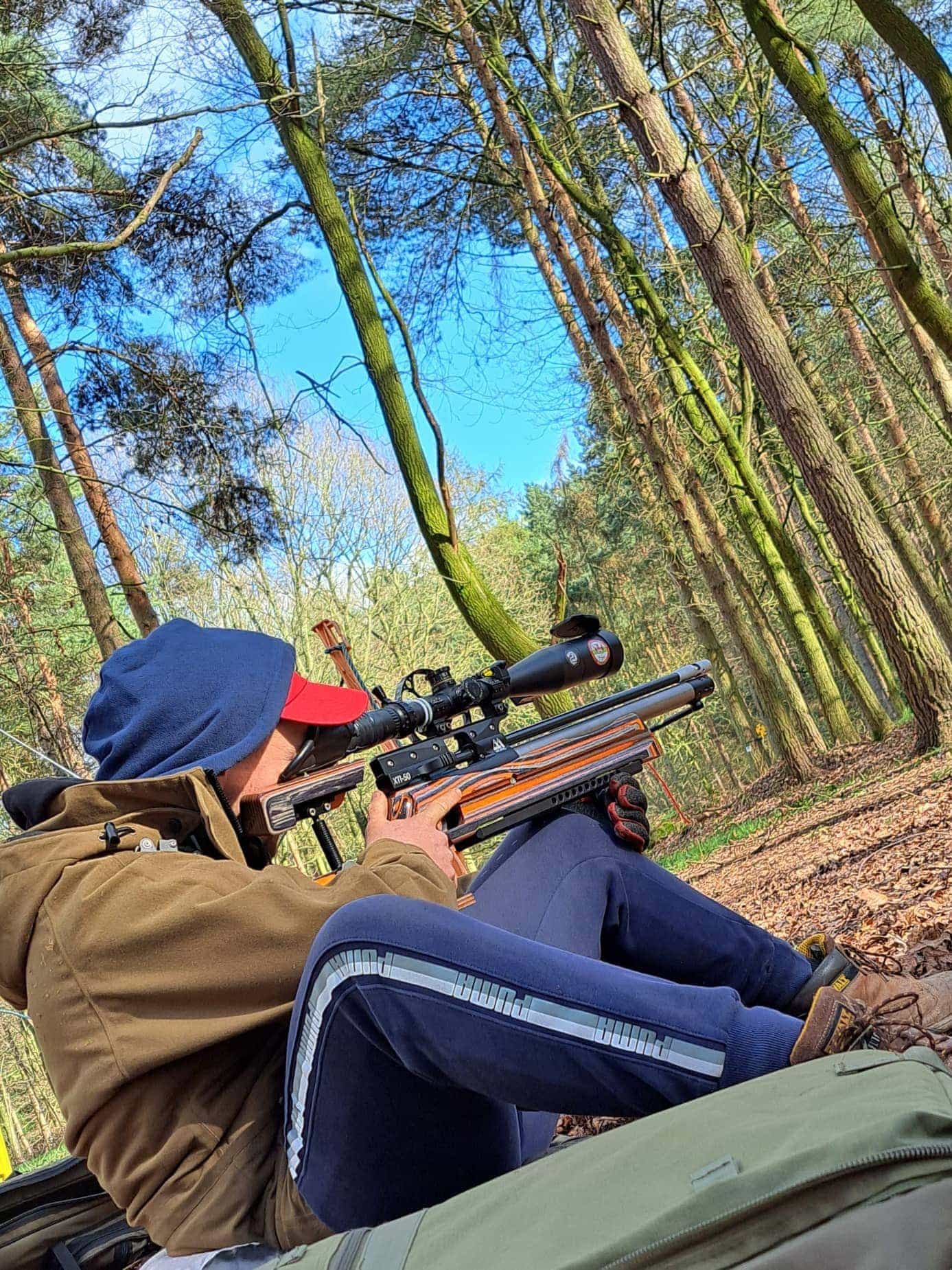 So with appetites wetted GP1 with its 50 target course was hosted by Blackbrook country sports in the Midlands. Showery weather, as appropriate for April, probably affected those shooting in the morning session more than those competing in the afternoon but the inevitably variable (and infuriating) wind made its presence felt throughout the day. 47 was the seemingly impossible target set for the afternoon shooters by Jack Harris and Paul Eaton and in the event that couldn't be beaten but it was matched by James Osborne and Nick Murphy. While it is way too early to read much into the team scores all the Air Arms team members performed well posting solid scores for their teams and it is going to be interesting to see how that element of the GP series shapes up over the next few months.
The next two rounds are both to be shot over one weekend in sunny Wales. No doubt challenging courses await at Oaktree and Tondu; these shoots aren't for the faint hearted!
Pictures
Dorian (Doz) Falconer, the new BFTA Champion
Jack Harris at the Inter Regionals missing just a single target with his XTi50