American Airgunner Challenge 2022
1 July 2022 | Air Arms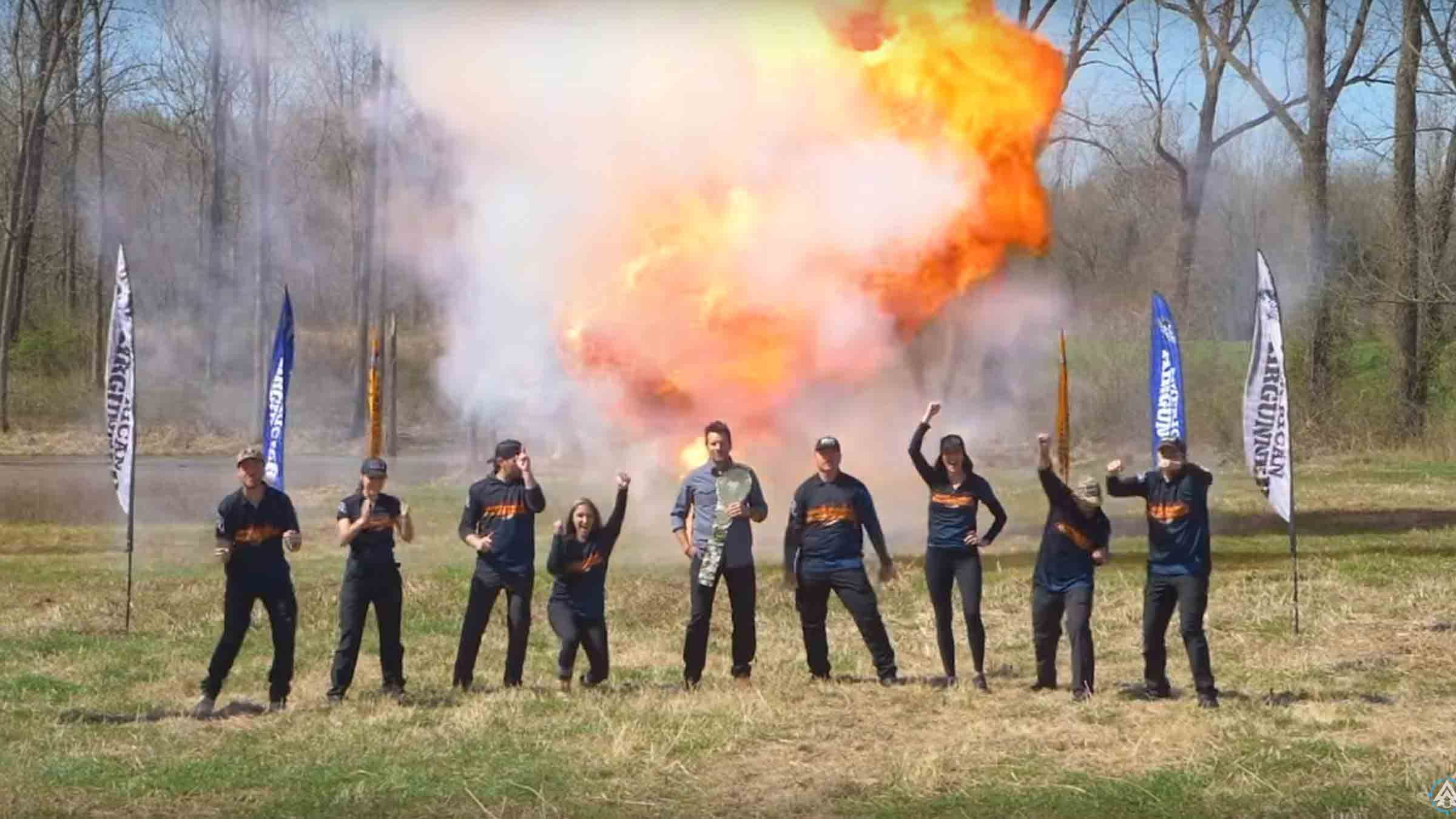 The American Airgunner Challenge is back for another thrilling season of shooting challenges.
Returning for a third and what promises to be as big and exciting as the first two seasons. If you haven't heard of the Airgunner Challenge before, The Airgunner challenge takes 8 men and women and pits them against each other in 10 extreme shooting challenges in a winner takes all competition.
The challenges require not only shooting skill but strategy to knock down and explode various reactive targets with various Airguns, including Air Arms. But being a skilled marksperson in air rifles is not the only requirement with a range of projectiles being used to take down these targets, ranging from .50 Calibre to arrow guns.
Putting your body on the line, running, jumping, and crawling will be required if they hope to take home the grand prize of $25,000 and to be crowned the 2022 Airgunner Challenge Champion.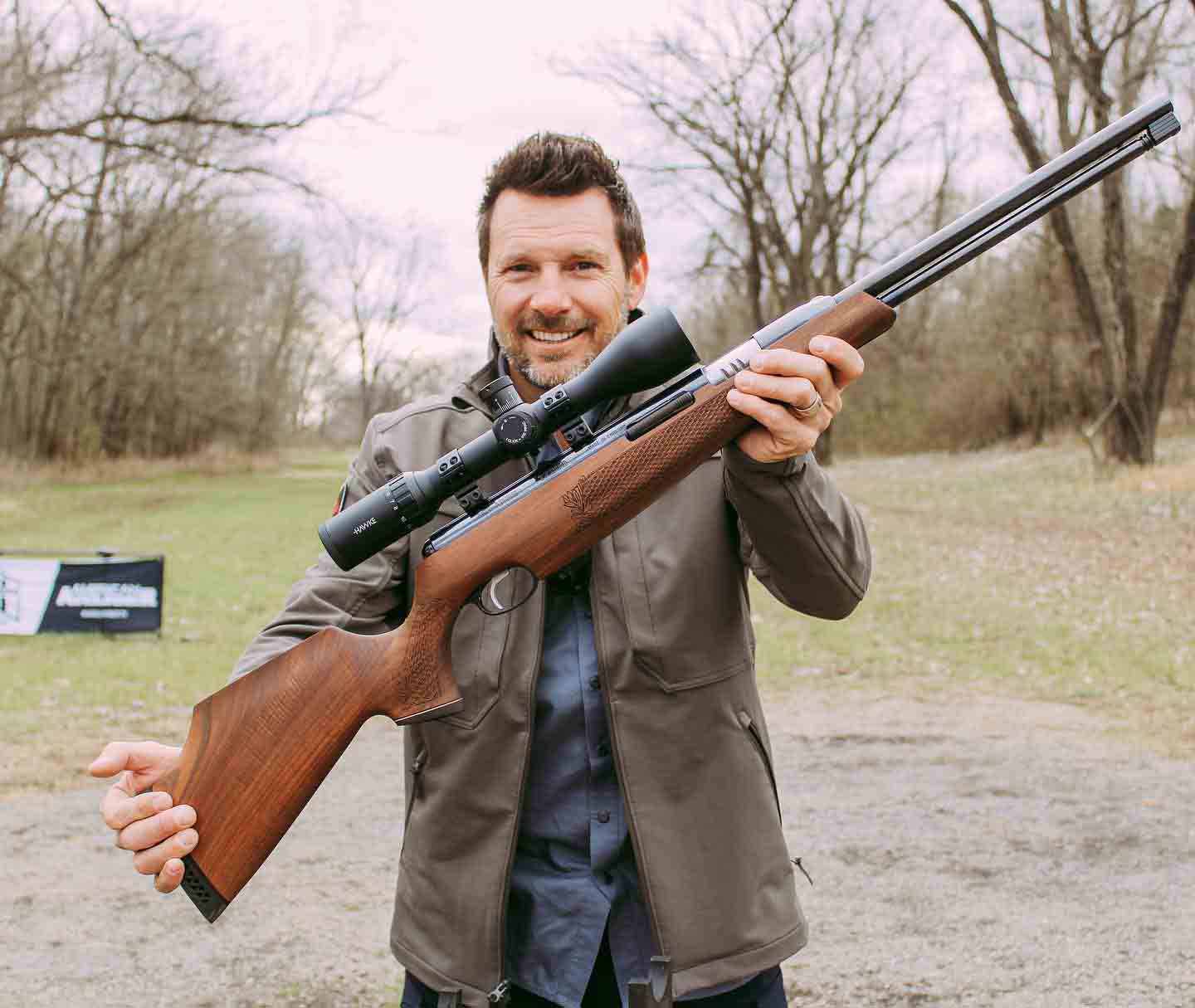 "This year someone is walking out with the belt and $25,000, Welcome to the Airgunner Challenge" – Rossi Morreale (Host)
The first two seasons provided some thrilling action and with a gold medal in the history books for the Air Arms shooters.
Looking back at Season 2, where Nic Gregoris took the Air Arms mantle and challenged for the victory. Nic original hails from New York and his shooting journey began with a Red Ryder at 11 years old. But during the ammo shortage in 2012, Nic turned to Air Rifle Field Target and has never looked back and has been shooting competitively for over 9 years.
Nic was a fierce competitor but was unable to take home the ultimate prize of Airgunner Challenge Winner.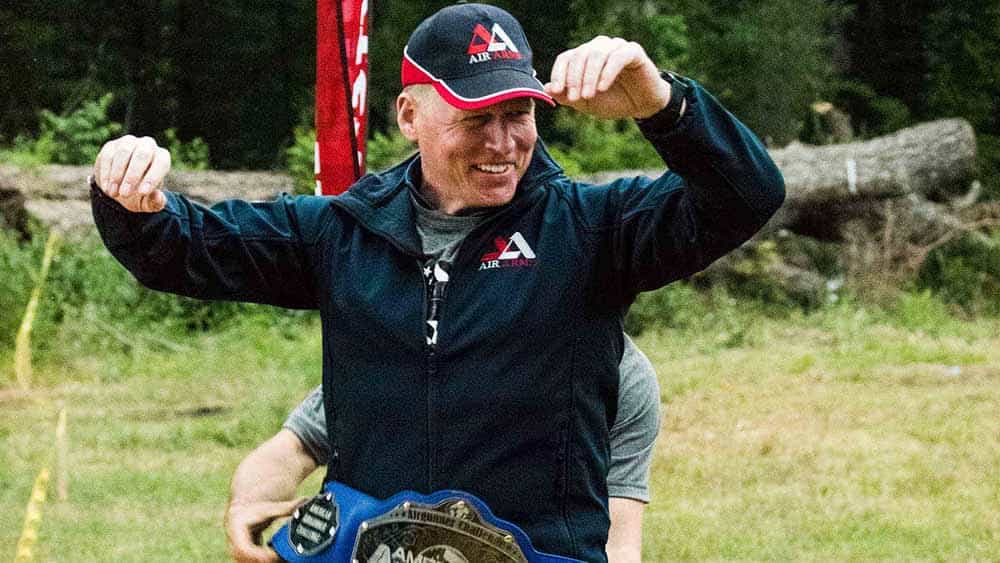 Ian Harford receving the belt after winning the American Airgunner Challenge 2020!
This now takes us back to the first-ever American Airgunner Challenge, where a familiar face Ian Harford took on the American Aigunner Challenge as the only international competitor. Ian battled for 10 gruesome rounds fighting to be crowned champion. It all came down to the last round, with any one of 6 shooters able to win.
The Final challenge required Ian to shoot the same gun but in three different disciplines. And if that wasn't difficult enough, they were shooting a car… hanging 60ft in the air at a 45-degree angle. We did tell you the challenges were going to be intense!
Ian fought off the competition and was crowned American Airgunner Challenge Champion 2020! If you want to read the full story of how Ian conquered America, you can read it here.
Now with a rich history in the Airgunner Challenge we move on to the latest addition and who will be representing Team Air Arms in the upcoming series.
Sarah Salmond will be representing Air Arms in the American Airgunner Challenge Season 3. Sarah grew up in Hawaii and after joining the Army in 2009, she took up shooting and is now a firearms instructor. Sarah competes in 3-Gun, NRL 22 and PRS.
We are sure the whole Air Army will be behind Sarah in her quest to be the American Airgunner Challenge Champion 2022.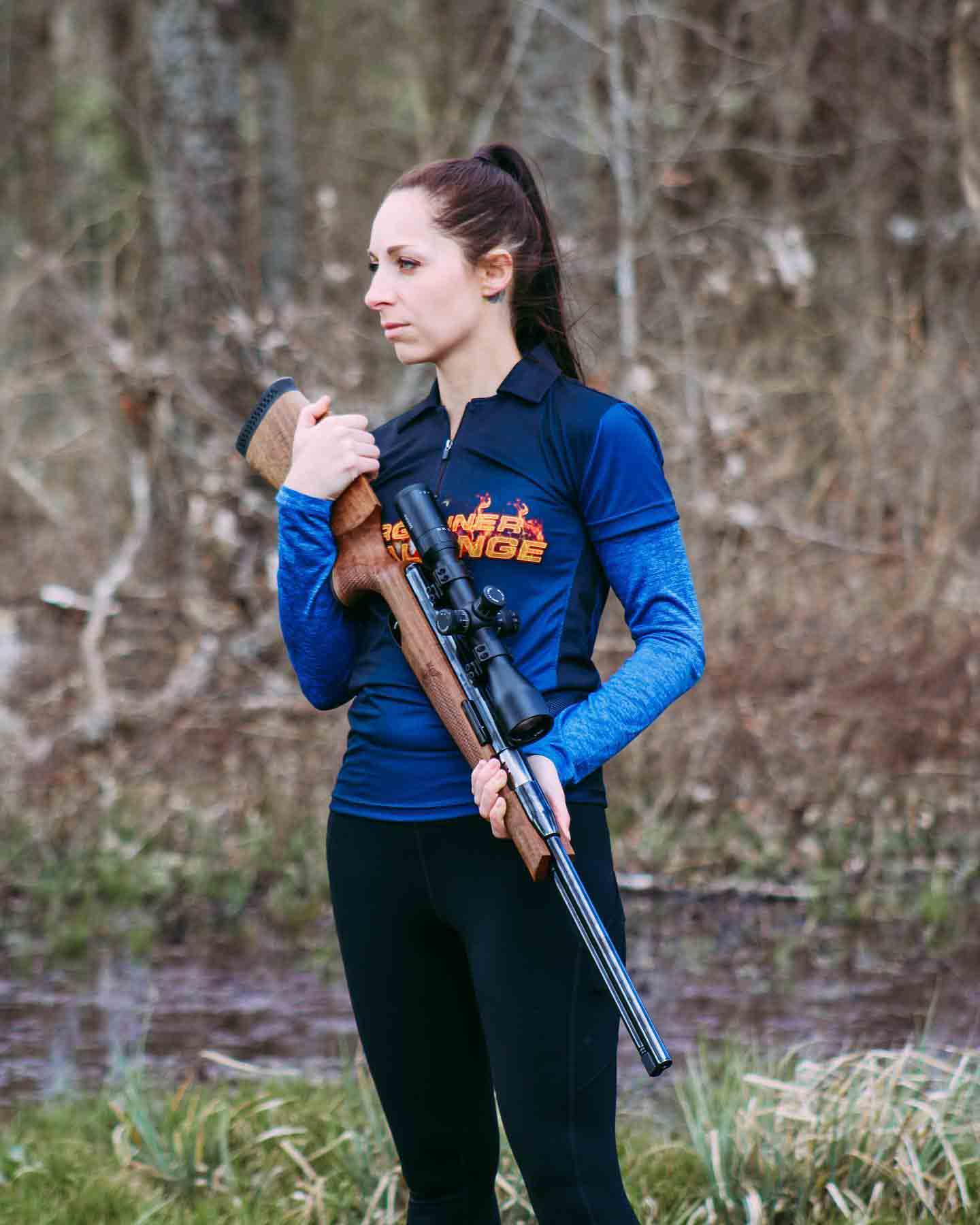 You can catch the action Wednesday's at 7:30 est (00:30 BST) on the Outdoor Channel or on the streaming app Frndly TV
Stay up to date with American Airgunner on Facebook & Instagram.