Alicia Franks | My Air Arms Journey
1 Comment
3 September 2020 |
Air Arms
We caught up with Air Arms shooter, Alicia Franks following her debut year competing in the Southern Hunters series.
We love hearing for Air Arms shooters! If you would like to share your shooting stories please feel free to share your experiences in the comments section!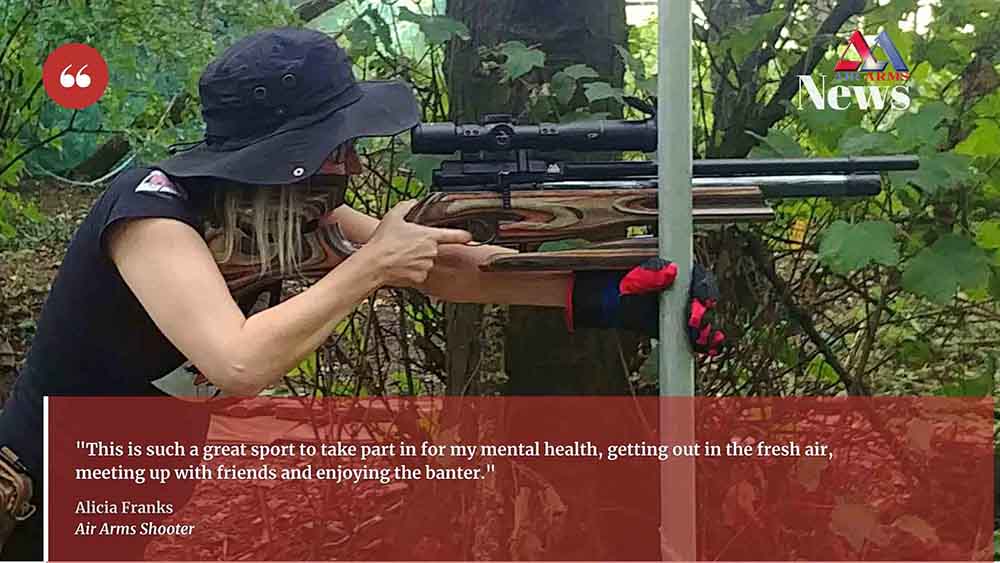 I bought my first air rifle second hand in September 2018 on impulse! Bought my Air Arms S510 in February 2019 at the British Shooting Show, and started competing in June. I was asked by the lovely Jean Greatex to be on her team becoming part of the 'Air Arms Army' for the Southern Hunters in November 2019.
Southern Hunters was our first full competition and was very exciting, challenging and a learning process. I cannot say how much we appreciate all of the advice from some top shooters, who unlike other sports where the best guard their secrets, they seemed happy to share hints and tips in order to progress others. Asides from that, the routine of a bacon sarnie in the morning followed by greasy burger afterwards was always worth the sometimes very long drive.
My main challenge throughout the competition was trapping a nerve in my left elbow which as you can understand put a crimp in my scores. (Yes I could have blamed it on the wind, but I like to be different!) When it got to the 9th shoot I lost my 2nd place to the awesome Toni Bingley. But I was determined to win it back on the last shoot of the season at Bisley.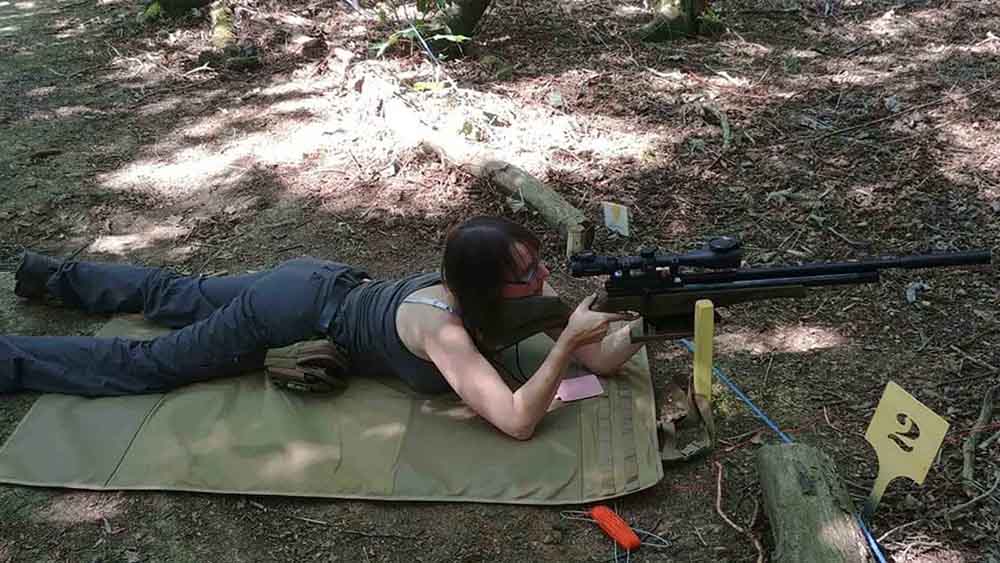 Then Covid 19 happened.
Everything was shut down including the last competition. I was devastated. It seemed like everyone had put in so much work but the world had to pause. And it went that way from March until June when finally our club, Mile Oak opened in a very responsible and safe way for their members to be able to shoot. Matt and I have gone at least once a week since then and I am pleased to say that a good thing Covid-19 has done is given my trapped nerve the opportunity to heal (kind of).
Mile Oak hosted a charity shoot on the 23rd August and it was decided to give everyone the trophies they had earned from the Southern Hunters series as we could not hold the last competition at Bisley. I am exceptionally proud to say I came 3rd in the Ladies competition and I cannot wait until the next Southern Hunters to be held (safely to Covid 19 safe regulations of course).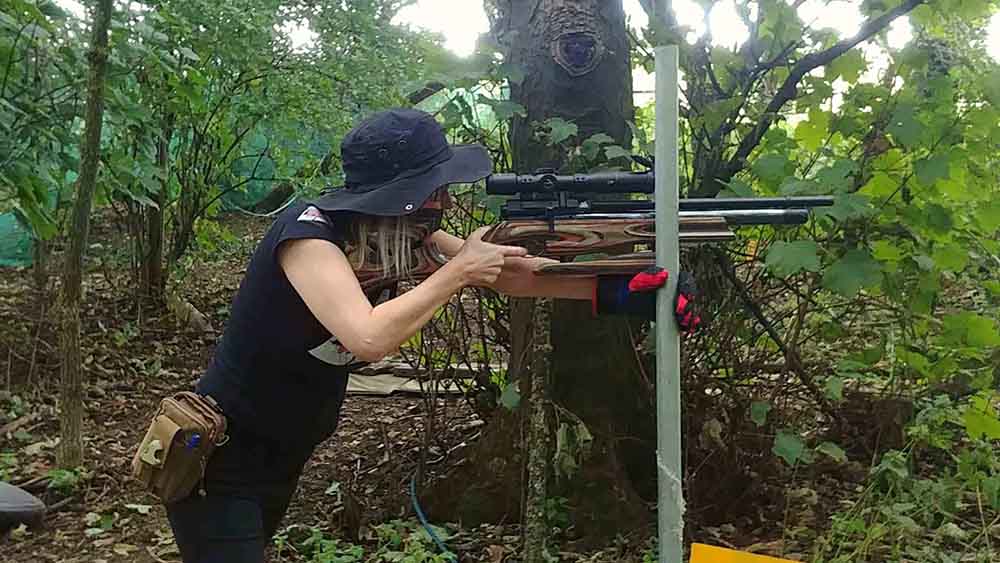 In the meantime, Matt and I will continue to shoot whenever possible. This is such a great sport to take part in for my mental health, getting out in the fresh air, meeting up with friends and enjoying the banter. Thank you Air Arms for giving me the right tool for the job. My Air Arms S510 is outstanding in its accuracy and ease of use. I can never blame my rifle for a missed shot, I can only aim to improve myself.
Are you an Air Arms Shooter? Share you Air Arms story in the comments section and follow Air Arms on our social media platforms for the latest news, competitions and challenges.