Airgun Hunting Wild Turkeys in New Zealand with Richard Leonard
11 August 2023 | Air Arms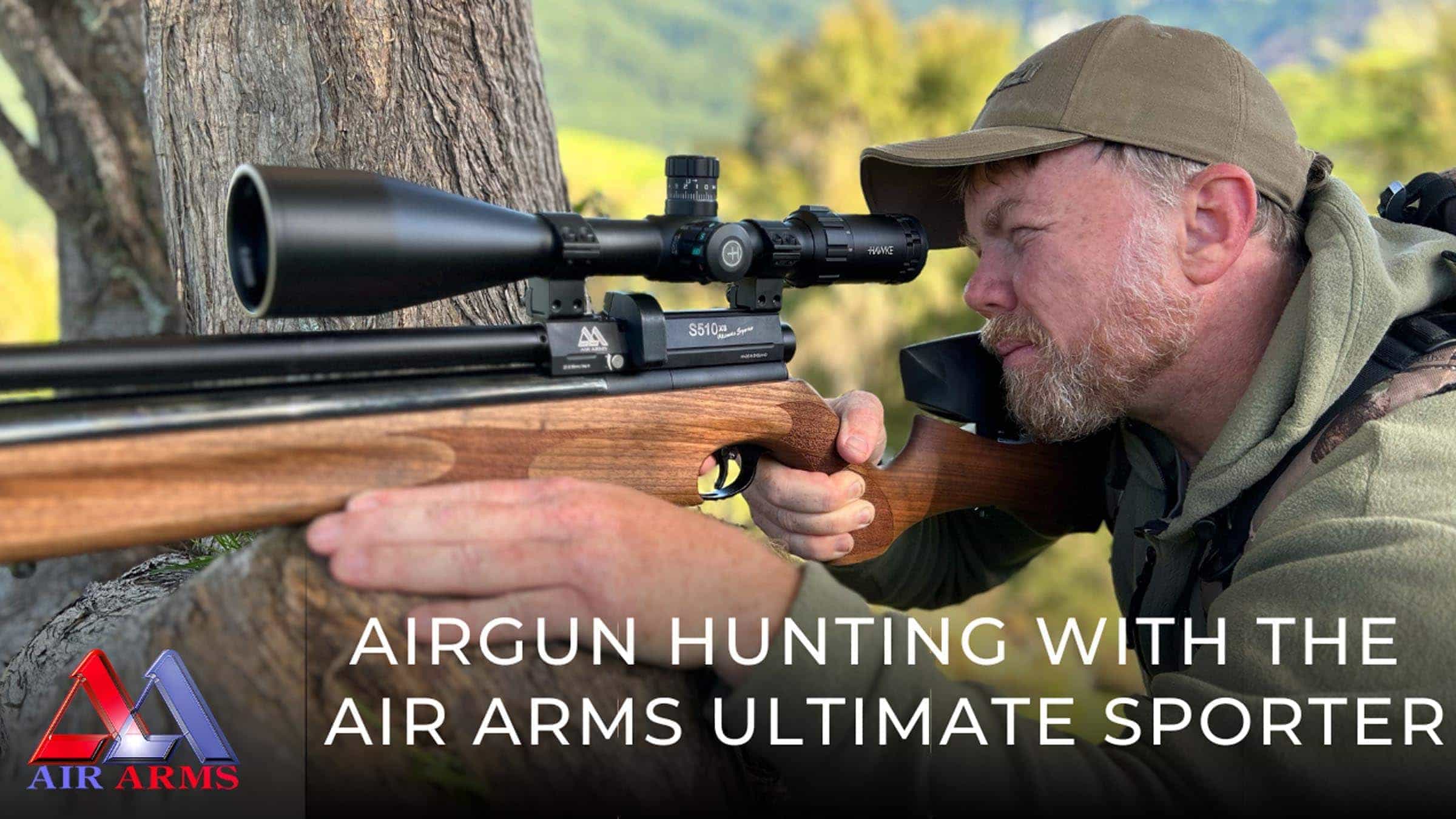 Episode 1: Airgun Hunting Wild Turkeys in New Zealand with Richard Leonard
If you've been a follower of Air Arms TV in recent years, you're likely familiar with the name Richard Leonard. A skilled hunter hailing from South Africa, Richard embarked on awe-inspiring adventures in the South African bush with his trusty Air Arms rifles. Navigating treacherous terrains and encountering captivating wildlife, he created unforgettable experiences.
Richard is renowned for tackling the harshest terrain in the name of ethical hunting and pest control. Helping local farmers in their efforts of looking after livestock, taking care of their land and protecting equipment and machinery. He brings his enthusiasm and experience through the lens and it just makes you want to get up and go shooting!
Richard has given us many different hunting adventures, but here are some of our favourites:
Hunting in South Africa with Richard Leonard - Unseen Footage
Springhare Airgun Hunting in South Africa with Richard Leonard
Airgun Hunting in New Zealand with Richard Leonard
However this time, we're not South Africa...
Richard has embarked on a journey across the globe to the enchanting land of New Zealand. Nestled in the southern hemisphere, this breathtaking country boasts majestic mountains and an abundance of extraordinary wildlife. Without a doubt, Richard's decision to bring Air Arms TV to this remarkable place is a testament to his impeccable taste for thrilling adventures.
The diverse wildlife in New Zealand coexists with numerous pests that require management to preserve the local landscape and farmland. These pests range from wild goats to feral turkeys, necessitating effective control measures.
Episode 1: Airgun Hunting Wild Turkeys in New Zealand with Richard Leonard
In his First episode back, Richard Leonard does not disappoint. Richard is hunting in Hawke's Bay an area located in "The Highlands." Embarking on a mission to deal with Wild Turkeys that are causing the farmer a real headache.
Richard, a skilled hunter, must traverse the breathtakingly beautiful rolling hills, carefully gauging every step to avoid disturbing the serene landscape. As the wind blows, Richard adapts his approach, using his expert stalking techniques to inch closer and closer to his target.
With each calculated move, the challenge becomes increasingly daunting, testing Richard's patience, skill, and determination. But he remains focused, knowing that a clean shot awaits him.
Armed with his Air Arms S510 XS Ultimate Sporter in .25, Richard has the luxury of knowing his equipment inside and out. Allowing him to trust the shot and focus on the task at hand.
Join Richard Leonard on his New Zealand Adventures!
The full episode is out now and subscribe to make sure you don't miss the upcoming episodes!