Air Rifle Hunting with Richard Leonard in New Zealand
12 October 2023 | Air Arms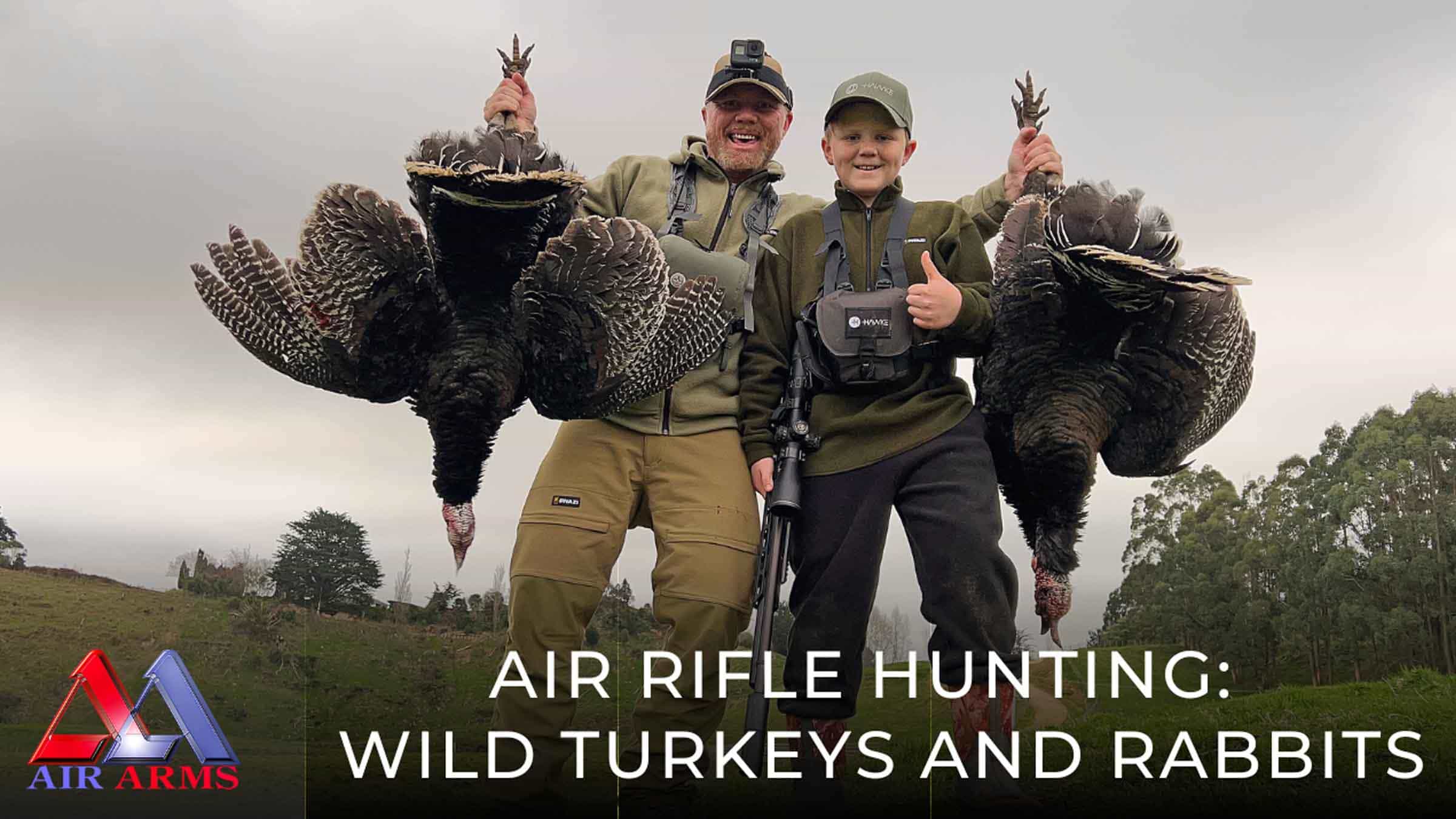 Air Rifle Hunting with Richard Leonard in New Zealand
Richard Leonard's Most Recent Air Rifle Adventure
In the latest episode of Richard Leonard's air rifle hunting series, an exhilarating adventure unfolds. Richard, accompanied by his trusted companion and son, David, ventures deep into the heart of New Zealand's wilderness. Their hunting ground, rich with local wildlife, provides them with a diverse range of targets.
The duo's primary focus for this episode is local rabbits, a challenging yet entertaining quarry. As a staple in New Zealand's wilderness, these agile creatures provide David with an excellent opportunity to hone his precision under Richard's keen guidance. The hunt is a test of patience, skill, and accuracy, further fuelled by the thrill of the chase and the satisfaction of a clean, humane kill.
David has been set a challenge by his dad, Richard. If he can confidently and safely dispatch rabbits, he can move up to the tougher challenge of Turkey.
Making the journey even more memorable, Richard and David are armed with the distinguished Air Arms S510T air rifle. Known for its unparalleled precision, customization features, and reliability, the Air Arms S510T proves to be the perfect ally in their hunting adventure.
The S510T
In their thrilling expedition, Richard and David use the Air Arms S510T as an essential tool, a testament to the rifle's adaptability and precision.
The S510T's customization and adjustability features are ideally suited for the father-son duo, permitting seamless sharing between them. Richard can finely tune the rifle to David's specific requirements, ensuring that the young shooter has the optimal comfort and alignment needed for successful and humane shots. When Richard takes over, he can swiftly readjust the settings to his preferences, demonstrating the S510T's versatility.
The rifle's international-specification mounting points and its multitude of accessory options allow it to be modified rapidly to suit varying hunting conditions. Furthermore, the S510T's unrivalled precision, enabled by its tactical platform, complements the demands of their hunting scenarios - whether it's the swift, elusive rabbits or the tougher, hardier turkeys, the Air Arms S510T delivers the ultimate in performance and reliability.
Watch Here
Join Richard and David as they navigate through the scenic landscapes of New Zealand, bonding over a shared passion for responsible hunting and marksmanship. The episode not only highlights the thrill of air rifle hunting but also encapsulates the essence of skill, safety, and companionship in the sport.