Air Arms Ultimate Sporter Wins Airgun for the Year in the 2021
1 Comment
8 April 2021 |
Air Arms
The Air Arms S510 Ultimate Sporter R has won Airgun of the Year in the Great British Shooting Awards​ and the third consecutive year Air Arms has won the award.
The prestigious Great British Shooting Awards 2021, Air Arms beat four other leading airgun brands to claim the top spot for the third consecutive year.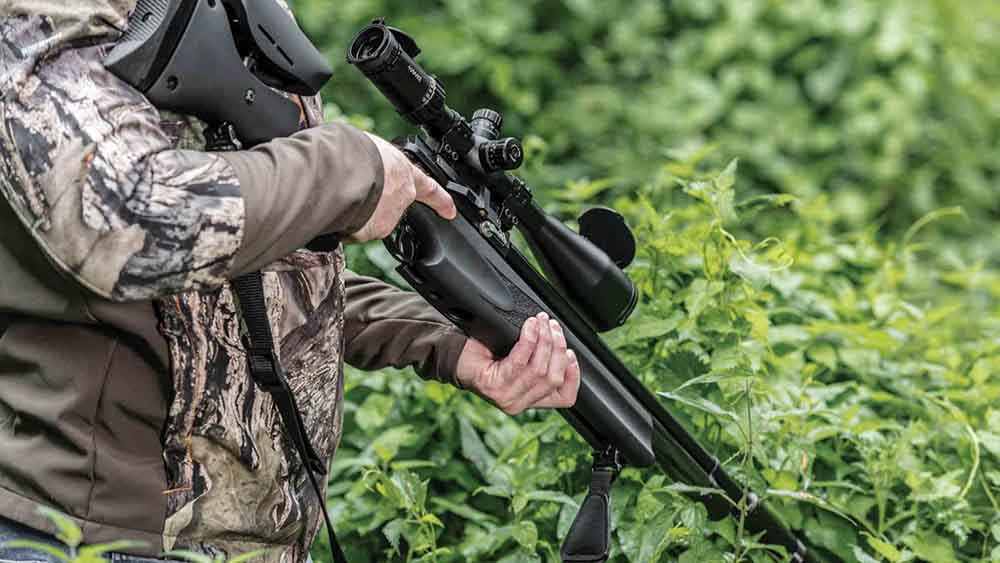 Air Arms Managing Director, Claire West, commented: "We are absolutely delighted to win this prestigious award for a third consecutive year. Air Arms would like to thank everyone for their continued support and those people who voted for Air Arms. A huge thank you also goes to the dedicated team back at Air Arms HQ, your hard work and dedication throughout such a difficult year has paid off once again!
In what has been a challenging and difficult year for everyone it's amazing to see the continued support of our incredible community. From everyone at Air Arms, we can't wait to get back out to see you all soon."
Related Content:
The Air Arms S510 Ultimate Sporter is built on Air Arms' values of accuracy and reliability. The Ultimate Sporter is a match-accurate recoilless PCP and has an excellent two-stage trigger.
With its side-lever cocking and loading system effortlessly presenting each pellet to the barrel, it's easy to cycle the S510's action without even taking your eye from the scope. Accuracy is the foundation of all Air Arms rifles and the regulator irons out any power curve, so output remains exactly the same right through the charge. The fully adjustable cheek-piece and butt pad ensure that the ambidextrous stock fully customised to the shooters requirements.
Be sure to follow Air Arms on social media to stay up to date with the latest news, competitions and announcements.
Subscribe to this channel for regular video updates: http://bit.ly/2gpn492​
Like Air Arms on Facebook: https://www.facebook.com/AirArmsLtd/​
Follow Air Arms on Twitter: https://twitter.com/airarmsuk​
Follow Air Arms on Instagram: https://www.instagram.com/air_arms/​