Air Arms S510 XS Xtra: An Impressive Package
2 Comments
12 June 2022 |
Air Arms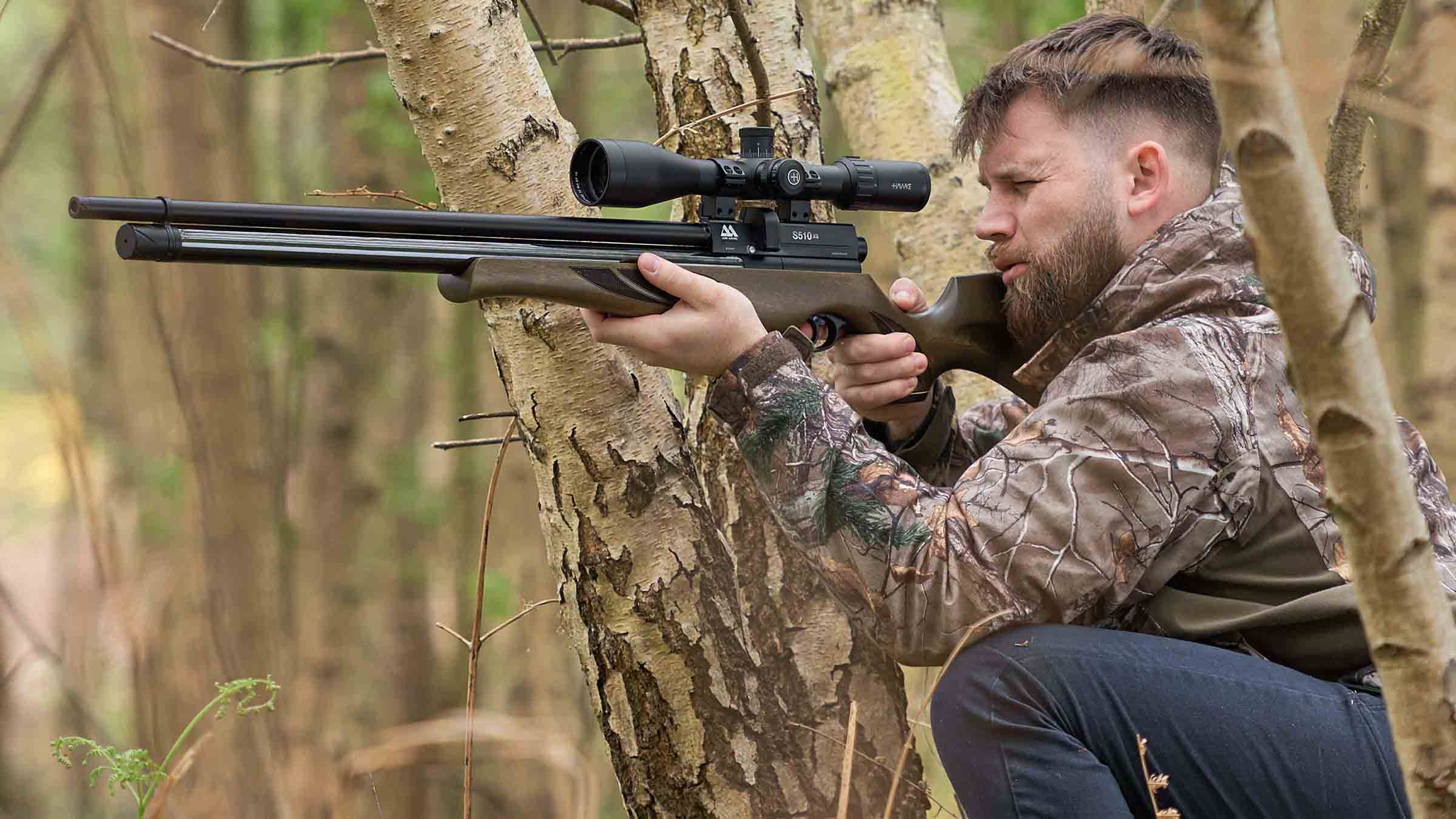 Air Arms S510 XS Xtra: An Impressive Package
The Air Arms S510 XS Xtra is truly an impressive package. There are many scenarios when you need extra performance, but a .22 rimfire is too much gun. If you want something that can fill the void between an air rifle and .22 rimfire then you are looking at the right piece of kit for you.
The S510 XS Xtra takes advantage of the full range of Air Arms performance developments, presented in a sleek action and elegant stock. Change the power with a simple turn of a dial, never has a PCP sporter provided versatility in such an easy to manage package.
Combined with the legendary S510 action, an enhanced firing system delivers high power and full hunting accuracy as standard. Making sure to keep with the high-quality parts that make up this rifle, the match grade barrel is fully shrouded and includes integral baffles which effectively reduce the discharge noise and its threaded muzzle is designed to accept and option moderator
Adjustable high power output
Series 7 regulator and valve system
Fast and smooth side-lever action
2 x 10 Shot magazine included
Adjustable two-stage trigger with safety
Full shrouded match grade Lothar Walther barrel
Build in manometer
The slick, sider lever action, teamed with the S510 XS Xtra's power adjustable facility, with its stopping power guided by the Lothar Walther barrel means you get more of what you need, exactly where and when you need it.
To learn more about the Air Arms S510 XS Xtra - Click Here
Here what Chris Parkin had to say when he looked at the Air Arms S510 XS Xtra: