Air Arms S500 – A Single Shot with stealth as standard
1 Comment
1 October 2022 |
Air Arms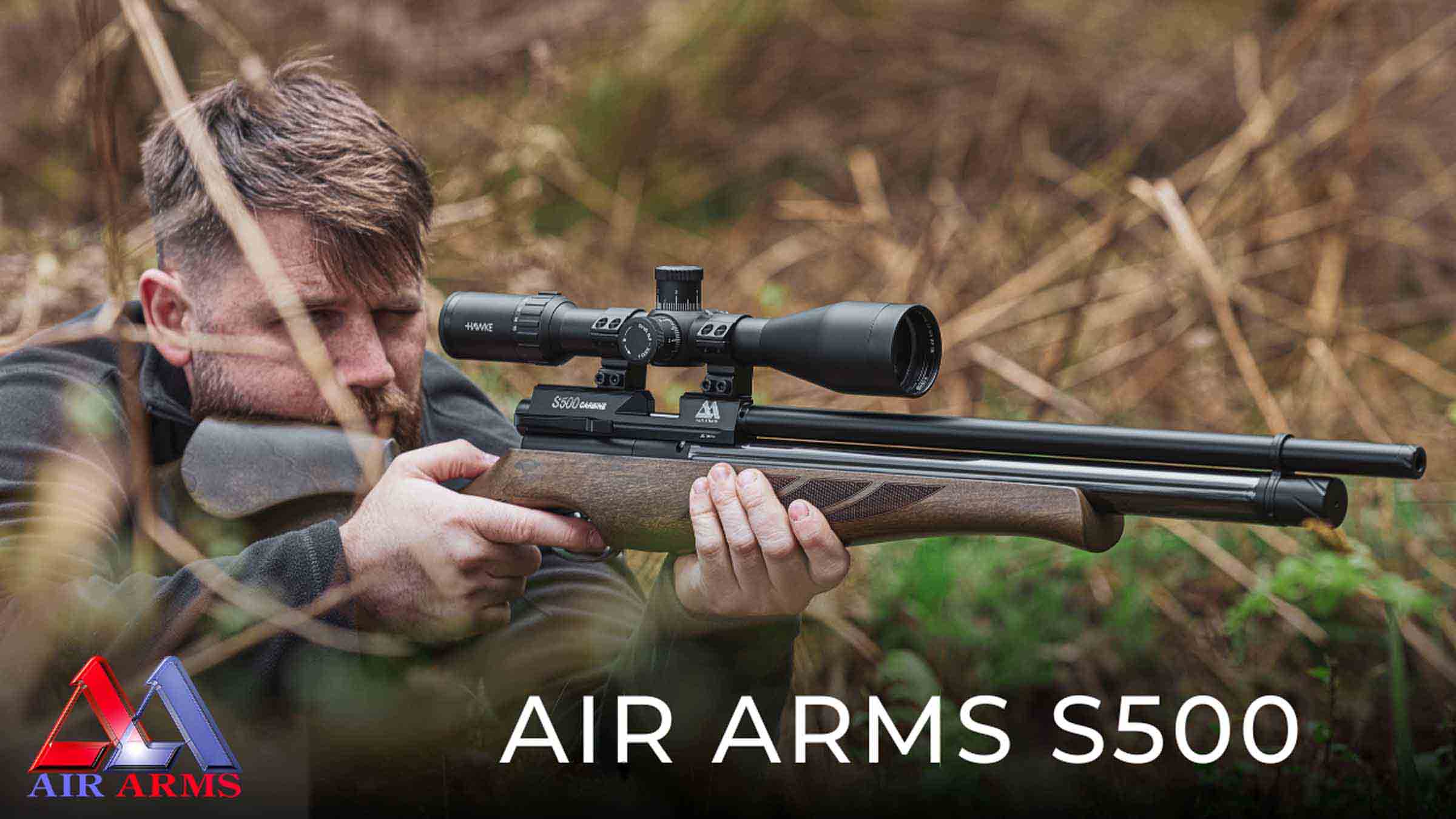 The Air Arms S500 comes into a realm of world-beating class of rifles, housing some of our most popular rifles the S510 and the S510T. The S5 sporter series takes the proven 400 series and gives it a new level of sophistication. The rifle's smooth and effortless side lever action cycles each pellet with a flex of the finger. Take full advantage of the rifle's shrouded barrel to release the pellet by the rifle's precision trigger with the confidence and performance to accurately deliver the pellet where you need it.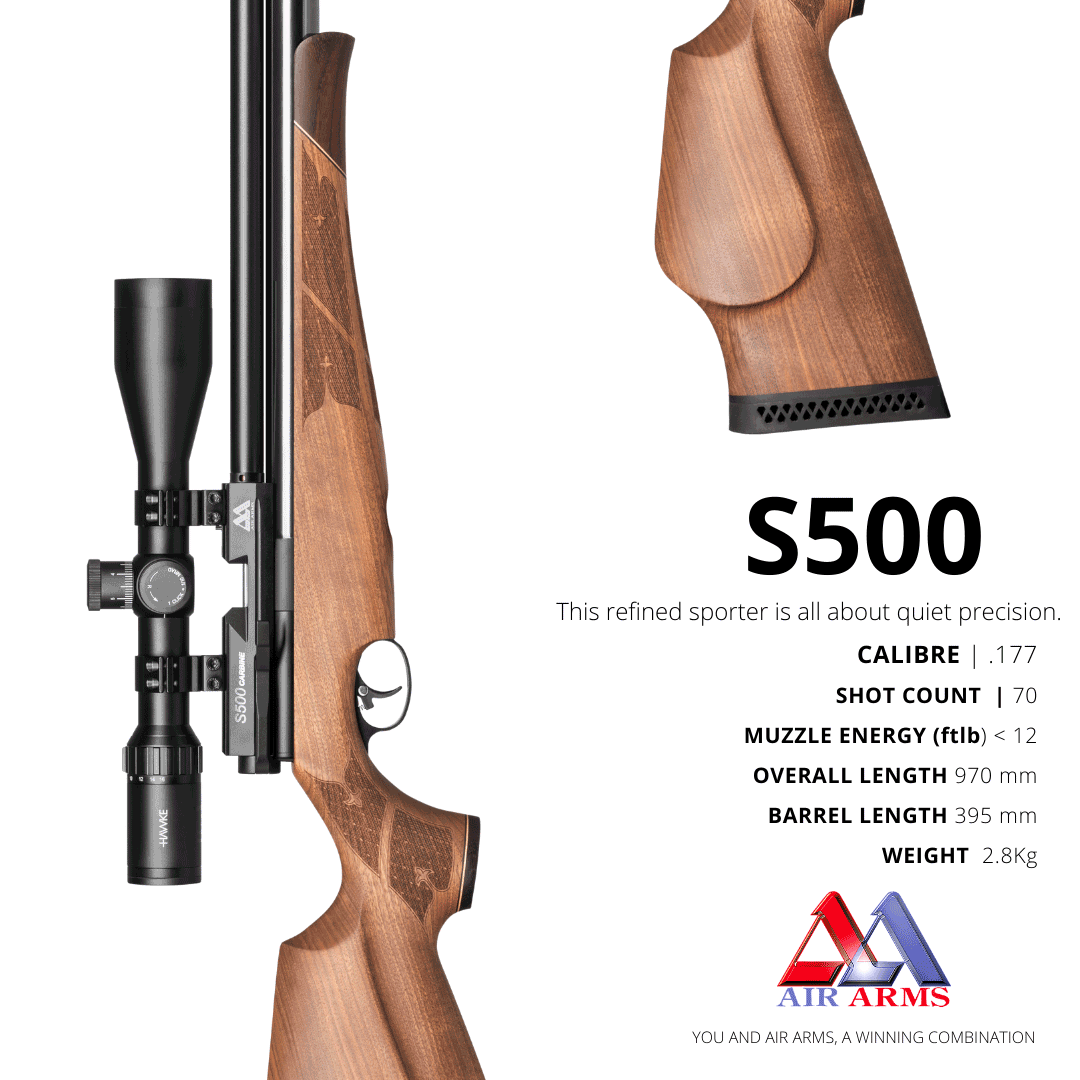 The Air Arms S500 is one of the latest additions to the range but promise to deliver all the things you've come to expect. Offering a fast and smooth side-lever action for a continuous and predictable shooting experience. The S500 is a single-shot rifle, but with a widened breach for easy loading; so, you can slot the pellet in the right place with ease.
The barrel, as comes standard on Air Arms rifles is the fully shrouded match grade Lothar Walther barrel. Giving the shooter full confidence accuracy can be delivered at will.
The S500 comes in .177 calibre in a variety of stock options, including Beech and beautiful walnut.
Accuracy is the foundation of all Air Arms rifles so expect impressively tight groups at all realistic target ranges, with plenty of potential in reserve. Inside the S500 its balanced firing valve meters the power, promoting the consistency so vital for accurate and totally dependable shooting.

Hand built and finished in a combination of hi-gloss and satin metalwork, this is a sporter designed to produce the best – from itself and its owner.