Air Arms S400 – A Best-Selling Sporter
4 Comments
1 November 2022 |
Air Arms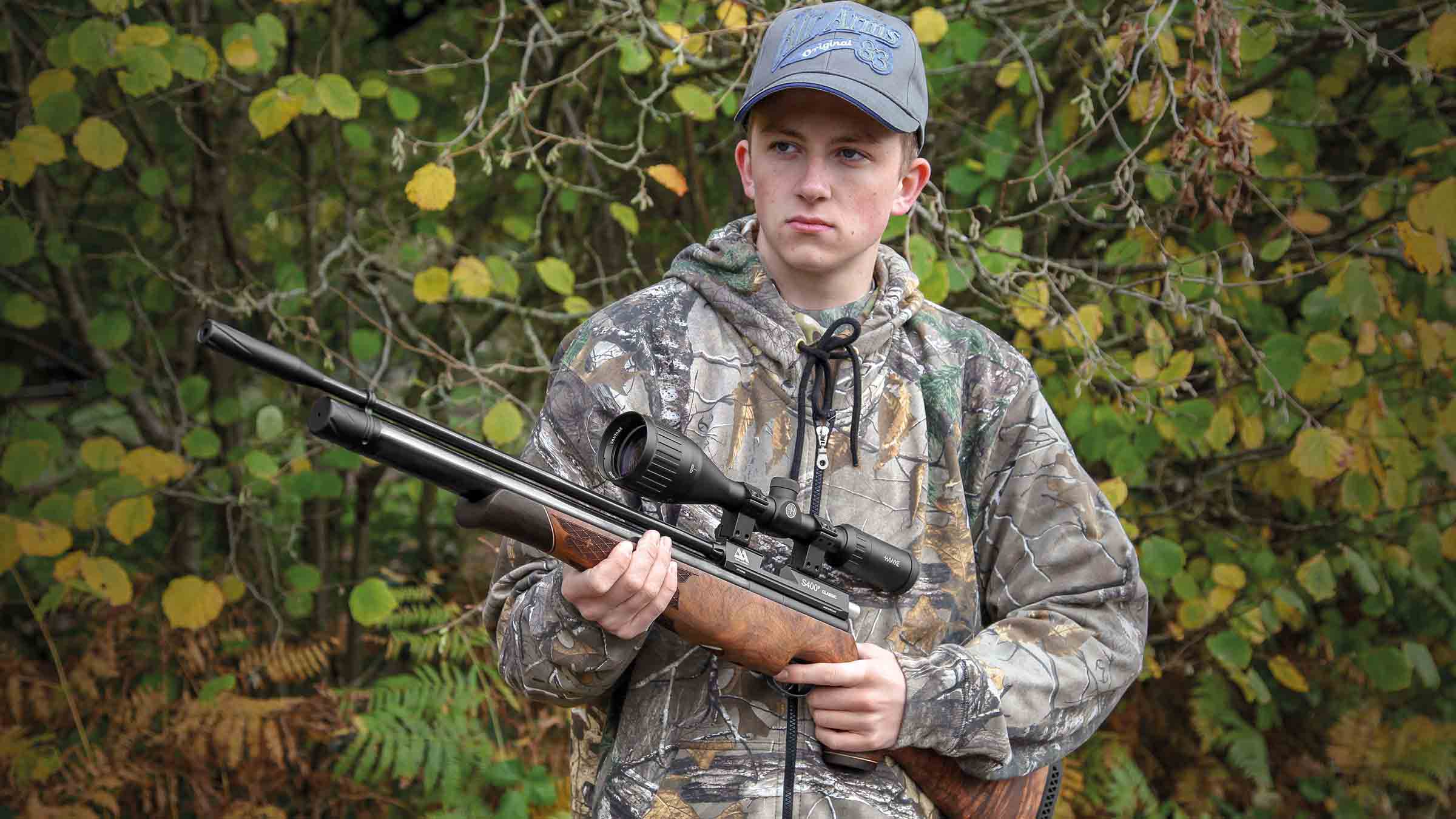 The Air Arms S400 is a well-known rifle from the range, it has been a popular choice for many years and for good reasons. Offering a top class, single-shot, pre-charged pneumatic sporter has proven to stand above the rest. Developed and build with the same care and precision as its 10-shot stablemate, the s400 is as comfortable in the hunting field as it is on the Hunter Field Target course.
The S400 lives and breathes consistency and accuracy, but as its heart is a full power, smooth action which takes full advantage of the Lothar Walther barrel developed to the Air Arms" specification. The breech is specially designed with a wide breech for easy loading, making sure you can load that next shot quickly, using the comfortable bolt handle to cock and load the rifle fast, easy and secure.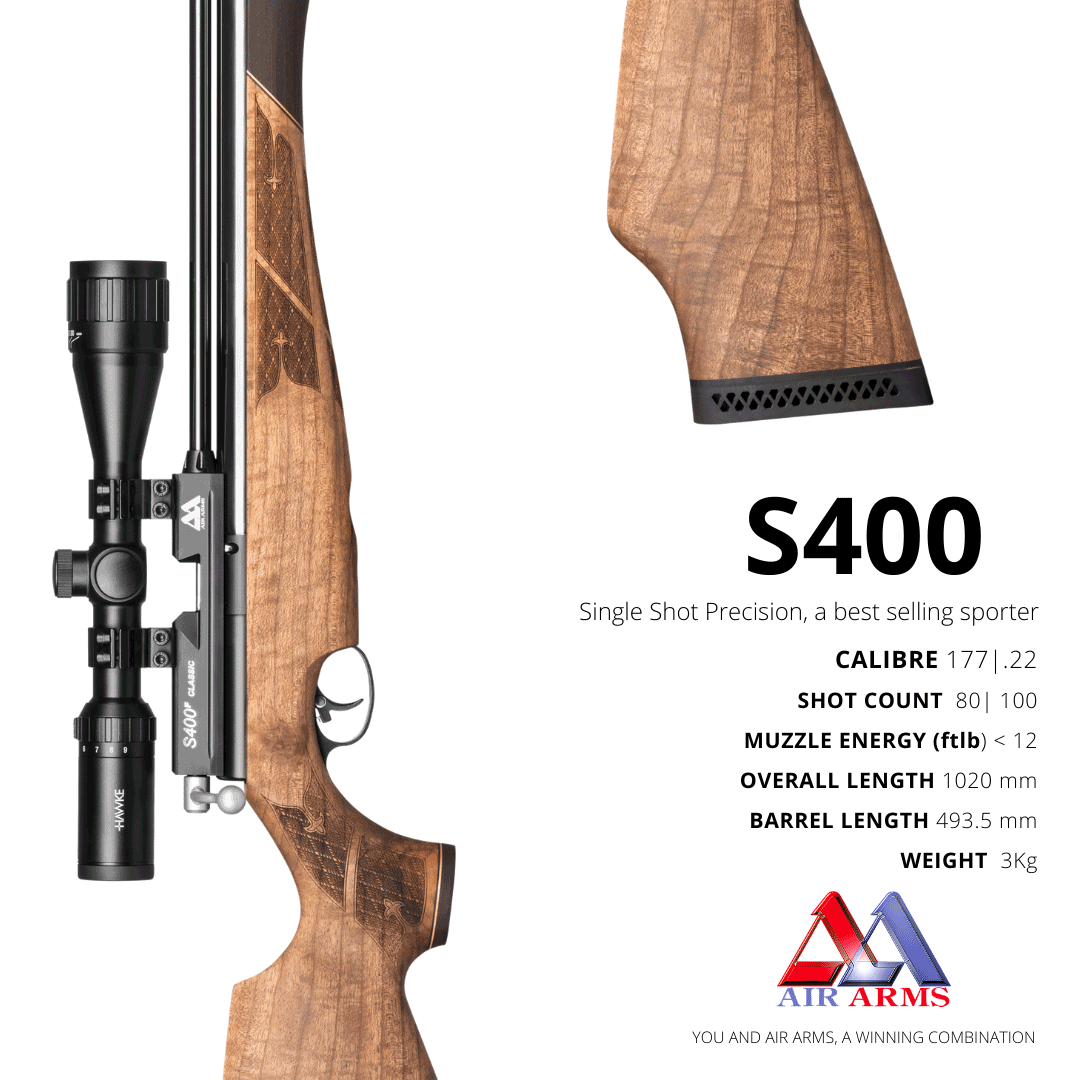 Features
Traditional bolt-action
Single shot with wide breech for easy loading
Adjustable two-stage trigger with safety
Match grade Lothar Walther barrel
Built-in manometer
Optional moderator
The S400's performance package is competed in the finest way possible way, by stylish woodwork, an adjustable, two stage trigger with cross-lock safety catch and, an on board, pressure gauge.
This rifle is also available to match your shooting requirements and style. With a multitude of colours available including, Brown, Walnut, Hunter Green and the classic Beech. You are sure to find the stock that suits you. We haven't forgotten about you left hand shooters either, with a left-hand version available for the ultimate shooting comfort.
It's clear to see why this rifle has been so popular for so long, at its core the rifle will deliver time and after. Producing the required force and energy to place your pellets exactly where you want them. An all-time great in the world of Air Rifles.