Air Arms HFT Team shine in rounds 4 & 5 of the 2018 UKAHFT National Series
6 September 2018 | Air Arms
The highly competitive UKAHFT National series is one of the highlights of the HFT summer shooting season. Talented hunter field target shooters travel the country to battle it out. Team Air Arms continue their strong performance in the series, finishing with honours in several categories.
Consisting of nine rounds throughout the spring/summer months, the latest competitions both took place on Saturday 21st and Sunday 22nd July at the M.A.D Air Rifle Club in Chelmsford. Now reaching the halfway point of the series, finishing each competition with a solid secure is vital.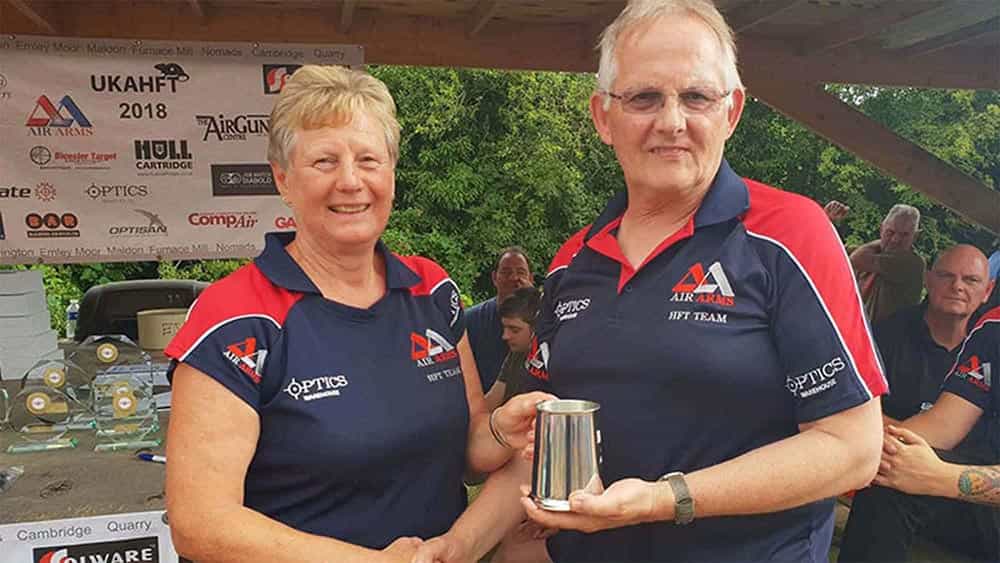 Stand out performances in round four came from Gary Chillingworth, who continued his incredible shooting in the Recoil Class yet again, finishing with top honours. Fellow Air Arms shooter, Jason locket ended the day in 1st place of the .22 Class. Mike Burgess once again finished in 1st place in the Veterans Class. Closing out the Air Arms HFT team impressive collection of wins in round four was Karen O'Mara, who took home 1st place in the Ladies Class.
In round five of the UKHAFT National Series, it was the women who lead the way for team Air Arms. Laura Mclennan topped the Ladies Class and finished with 1st place. Megan Reed once again put on a shooting showcase and won top honours in the 14-16 year old Class.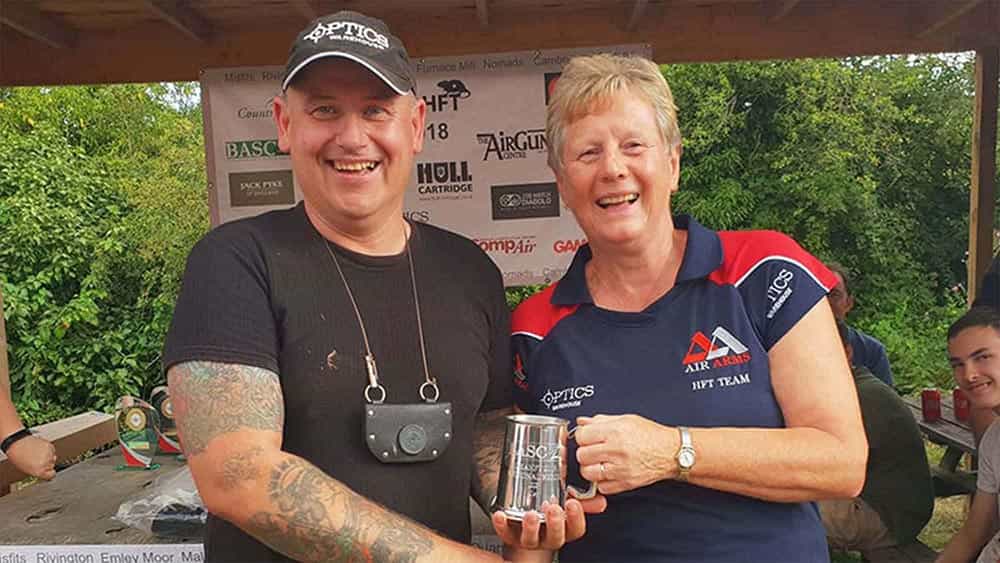 Air Arms Managing Director, Claire West was incredibly pleased with the team's performance. "With only a few rounds left everyone is really starting to bring their 'A' games. Congratulations to all the winners and a big well done to everyone involved."
For full results please visit please visit: https://www.sites.google.com/site/ukahft/