Air Arms HFT 500 - Accuracy, power and control, in a Hunter Field Target format
2 Comments
1 March 2022 |
Air Arms
Each month we highlight one of our amazing products and show off its features and functionalities. Highlighting the wide range of products, we have on offer for all types of shooting styles and disciplines.
Shooting in a Hunter Field Target competition is no easy feat, requiring consistent accuracy all the way out to 50 metres, in all kinds of weather. Ranging from chilly sub-zero to the intense heat of the summer. That's not considering the rain or wind, which both pose a difficulty, particularly to air rifle shooting.
The HFT 500 provides everything an air rifle shooter needs to win. A specified rifle and worthy of winning trophy after trophy in hunter field competitions. All you need to do is provide the talent and the HFT 500 will do the rest. The specially commissioned match-grade barrel is wedded to our proven pre-charged pneumatic action. A fully adjustable laminate stock and adjustable match trigger completes the package.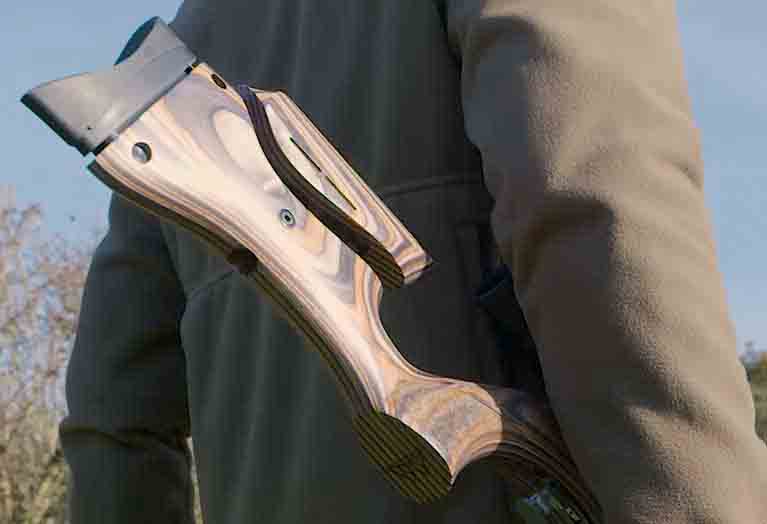 ✅ Adjustable butt pad and ball mounted adjustable cheek piece
✅ Effortless single shot side lever action
✅ Multi adjustable match trigger
✅ Multi use accessory rail to suit your needs and requirements
✅ Laminated stock with stunningly unique colour scheme
The HFT 500 brings together the perfect package to shoot in a Hunter field Target competition. Utilizing an adjustable butt pad and ball mounted adjustable cheek piece for the ultimate shooting position. Take advantage of the effortless single shot side lever to never break your concentration in between taking shots and avoid unnecessary movement.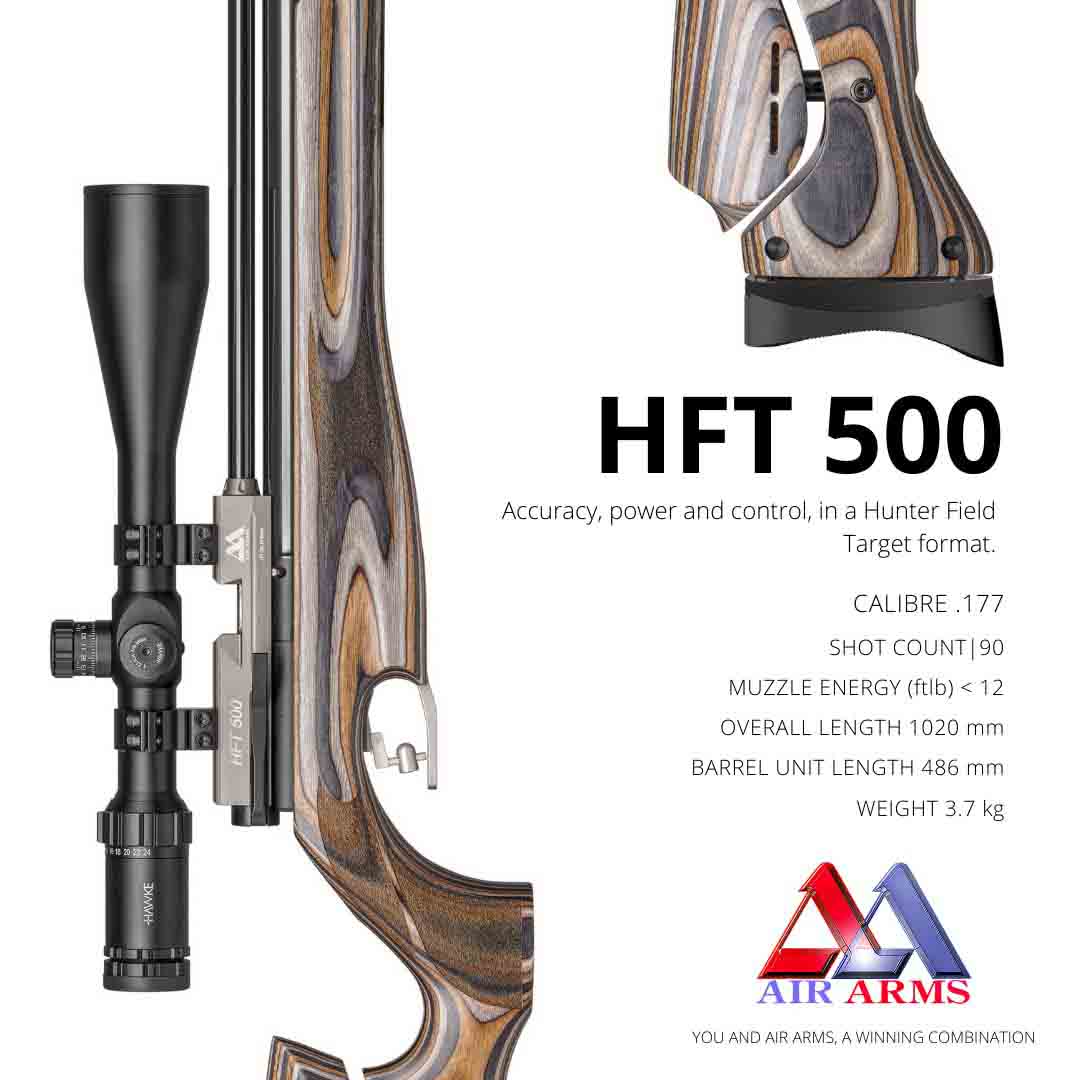 A precision, position-variable, match trigger fine-tunes the HFT 500's ergonomics allowing you to customize the shooting experience to your preferences. Being able to add accessories is a vital area of a Hunter Field Target rifle, something the HFT 500 has already got covered. Use the multi-use accessory rail to add any requirements you might need, including an Air Arms Hamster.
Hunter field target shooting requires versatility from competitor and rifle alike and the HFT-500's fully adjustable laminate stock provides optimum stability, balance, fit and control in every shooting stance possible.
Incorporating Air Arms' proven S510 valving system already means that the HFT 500 has a proven track record, and the potential to win the greatest prize in the sport. The HFT 500 has it all, if you want to be ahead of the field – choose the Air Arms HFT 500.
To learn more about the Air Arms HFT 500 head over to our product page - Air Arms HFT 500.