Air Arms Galahad: The Ultimate Hunting Bullpup Air Rifle
12 April 2022 | Air Arms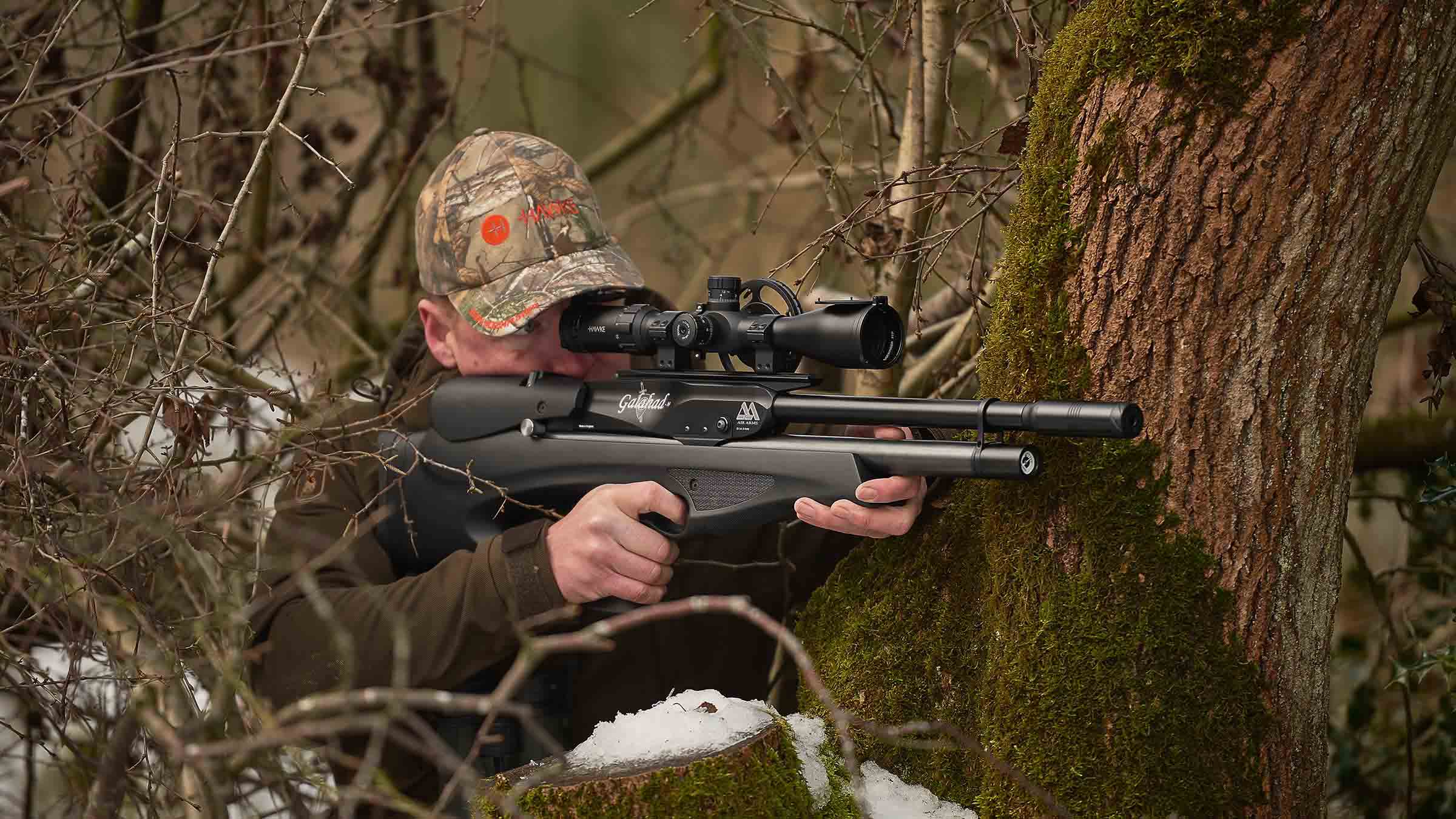 The Air Arms Galahad was first released in 2016 and chose to shake up the world of bullpups.
The Galahad is a bull pup based rifle that contains the same power plant and magazine system as the ever-popular S410/S510 range. With a unique, forward mounted cocking lever placed at the centre of the action, it's easier than ever to cock the rifle. The forward cocking motion, encourages the shooter to stay on target, reduces body movement and helps maintain stealth.
The Air Arms Galahad butt pad is adjustable as standard. Allowing you to pivot it left or right or be moved up and down. To increase the length, spacers can be fitted between pad and stock. This culminates together to offer a superbly customizable shooting position.
But the options don't stop there, with a short rail under the fore-end to mount accessories. While also being able to choose between a dovetail or picatinny rail fitted to suit your needs. The Galahad has a centre of gravity that is just rear of the pistol grip. Allowing the short action to held with great stability.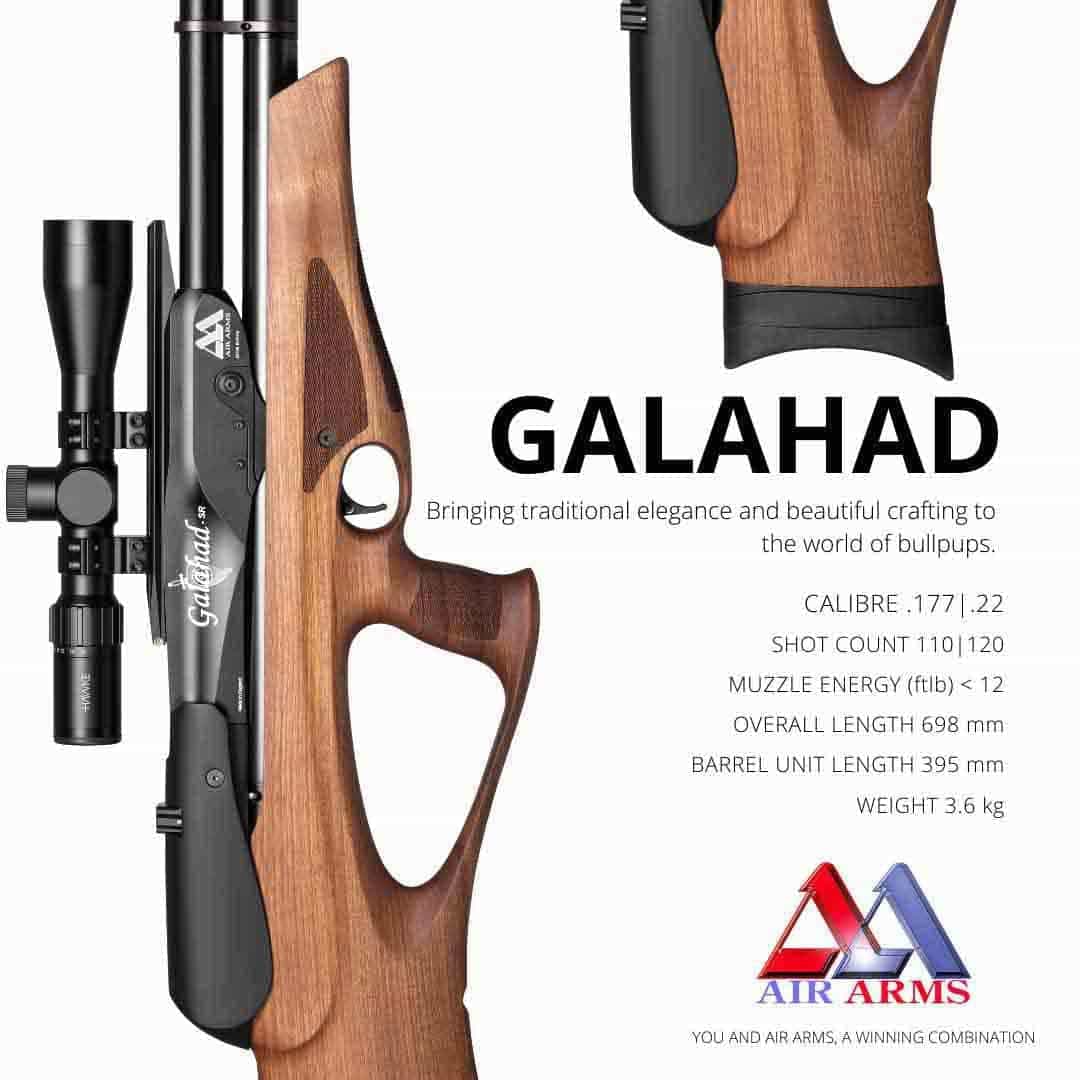 ✅ Ambidextrous forward motion cocking lever
✅ Air Arms regulator and valve system
✅ Compact ergonomic design
✅ Threaded shroud for optional moderator
✅ Adjustable two-stage trigger with safety
The Galahad is fully ambidextrous and includes the ability to transfer the cocking arm from the left or right-hand side with extreme ease. The Galahad has a black, soft touch cheek piece and the unique pistol grip shape provides you with additional resting options during a compact shooting stance.
The Galahad has all the hallmarks of an Air Arms rifle. Great finish, high quality engineering, incredible shot-to-shot consistency, and outstanding accuracy.
See what Ian Harford had to say about it here: