Air Arms FT News: BFTA GP rounds 4 to 7
1 August 2022 | Air Arms
With only the final round of the 2022 BFTA Grand Prix series to shoot the race for the top spots in the league is by no means over. It's certainly hard to say who'll win the overall title but Air Arms Team member Jack Harris is in a strong position to take another series win.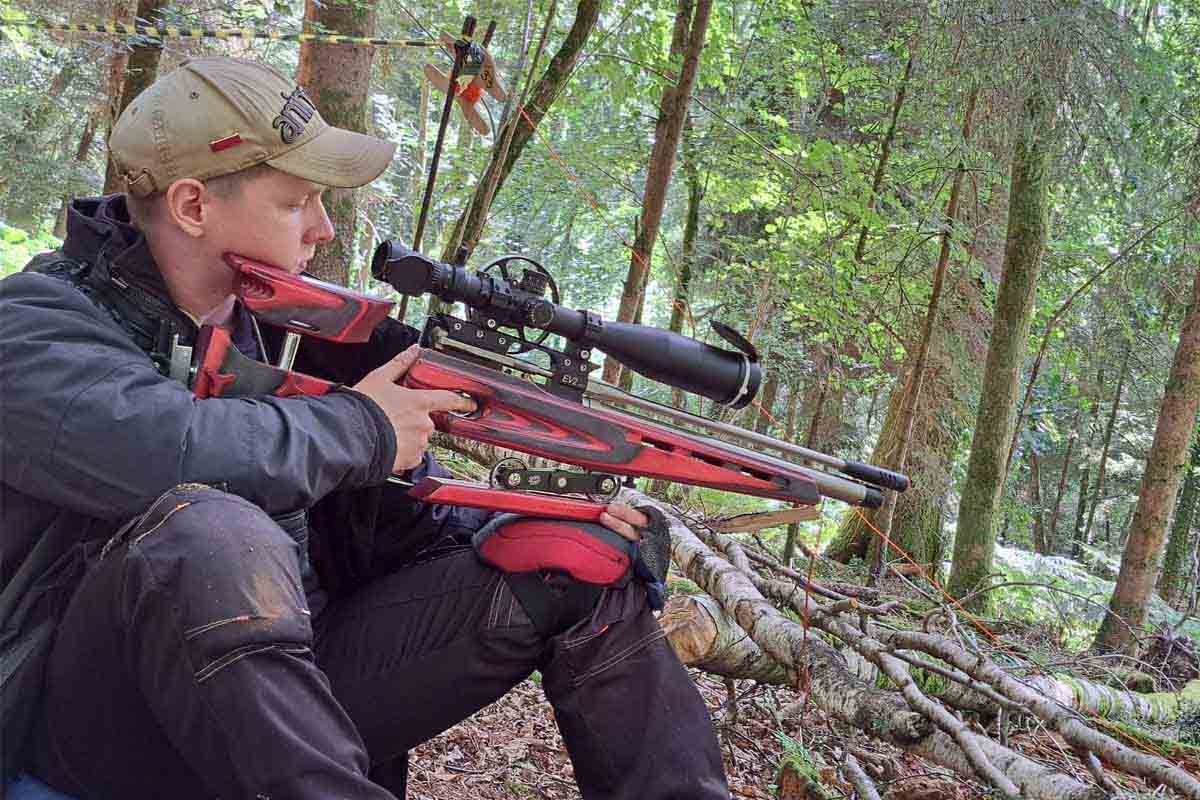 Round 4 held at Bleanau Gwent, Jack Harris's home ground, is a very different venue to most located on the side of a wooded Welsh valley. The course was great with targets positioned both up hill and down which is challenging enough but add to that a strange breeze (which made no sense to me at least) shooters scores really suffered. Team members Simon Poulter and Jamie Squires however posted strong scores in A grade while Nicole Stoddart continued her good form in B grade
Southhampton Buccaneers didn't quite have the extreme target angles of round 4 and we found ourselves in a beautiful but humid wood on a course shooting in every direction. The wind, which plays such a major part in FT, was subtle making it easy to think it wasn't there. Scores were high on the day, the top being 48 which Jack Harris shared with Dan Eley and Nathan Reeve. Jamie Squires put in a blistering 47 in A grade and most of the Air Arms FT had a better score than they had at Bleanau!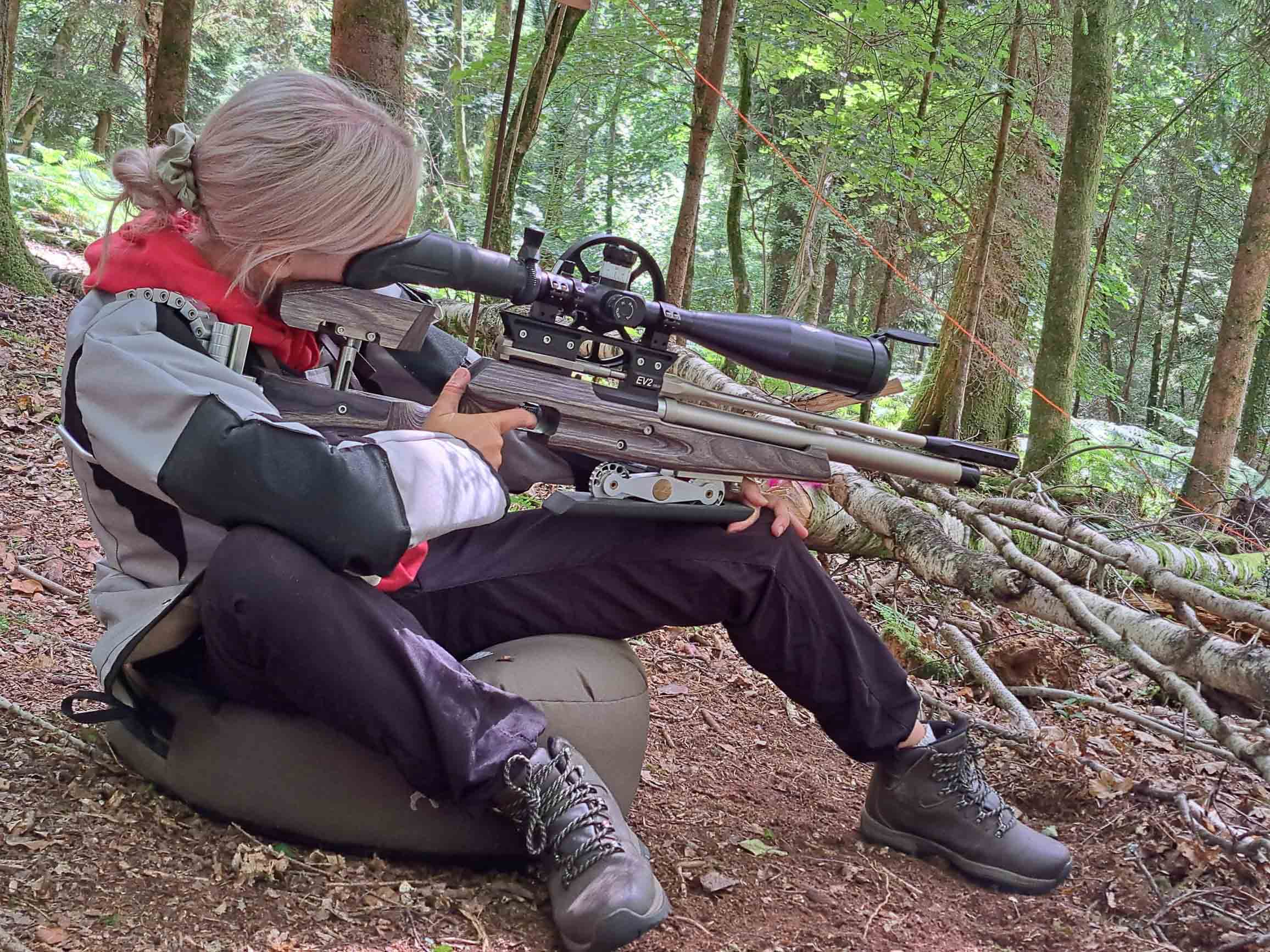 The standard of course laid on for the GP series competitors has been outstanding this year. Each one perfect for the conditions and environment. There have been very few stoppages too which is testament to the efforts made by the host clubs to put on a great day out for the 80 or more competitors attending each round. We have also been blessed with great weather for our shoots this season, but it was possibly too good on the Sunday of round 6 held by East Devon.
Once the mercury rises above a certain level the temperature becomes irrelevant, it's just too hot and this was probably the case here. Decisions must be made by shooters as to the approach they are going to take at such times, do you keep on your favourite shooting coat or shoot in shorts and T-shirt accepting the instability? Regardless of the attire though it takes far more concentration than normal if you're going to achieve a good score. Luckily, we had the shade of a wood for most of the course but even so the heat was brutal and is what everyone will remember the shoot for. This is a shame though because the course was fantastic, being very challenging but fair, and once again perfect for the wind conditions which varied constantly. Dorian Falconer shot the superb equal top score of 48 ex 50 showing his team mates how it's done while former team member Tony Fouracres deserves a special mention for shooting a 47 in Open class with his EV2 not many weeks after a knee replacement; maybe we should all get one!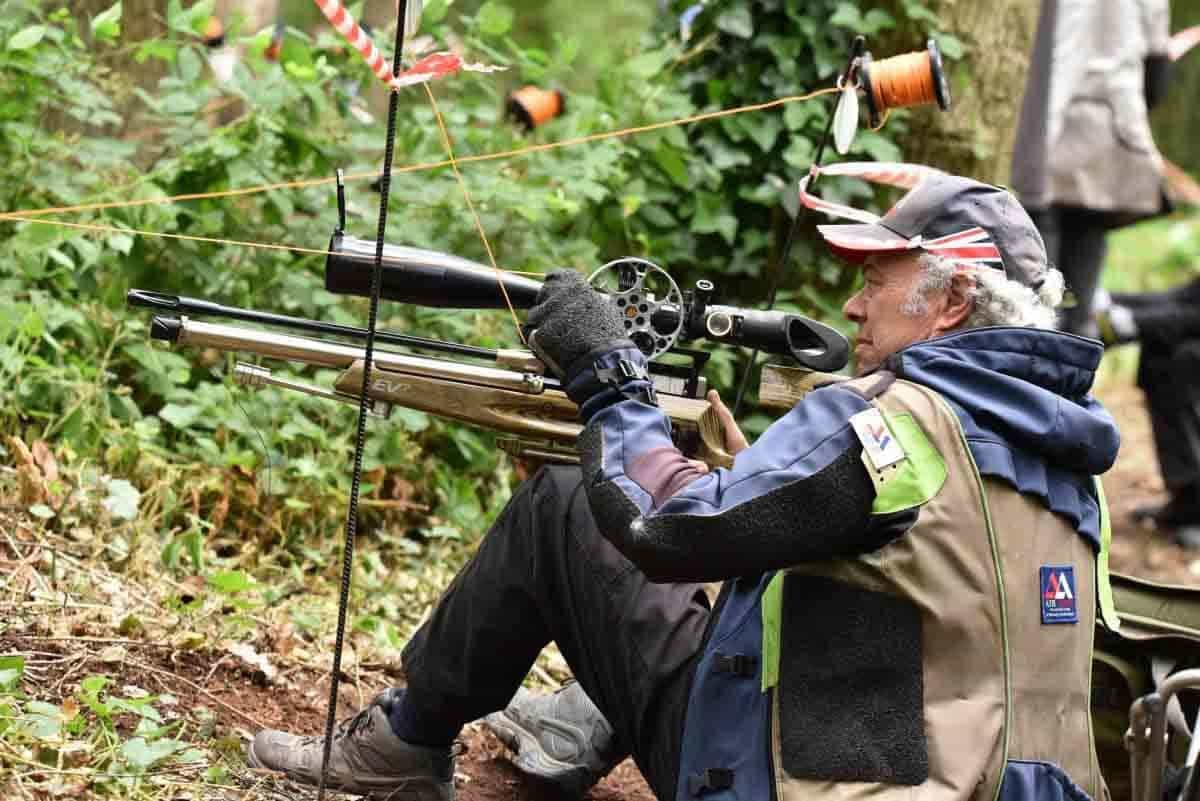 The penultimate round held by Castle was always going to be interesting as round 7 is the point in the league where scores are dropped from the league and suddenly the shape of the table can change quite dramatically. The pressure also starts to build on those still in with a chance of a top position. More woodland shooting for us but this was a very hard course with lots of long targets and the wind also came out to play gradually building throughout the humid day possibly giving a slight advantage to those who shot in the morning. Two competitors managed to shoot 48 ex 50 which was truly excellent shooting (well done Simon Evans with his EV2 and current European Open champion Dylan Varney). It was left to Jack Harris to fly the Air Arms Team flag again with an outstanding 47. Other notable scores from team members included a 46 from Doz Falconer and I managed a 45 which I was more than happy with!
With round 8 at Sywell we get out of the woodlands we've enjoyed so far and into the open. Sywell is always a challenging venue to shoot and will either make or break you, and no doubt it will turn up a few surprises. Perfect for the final GP of the season.
To view the full results, head over to: www.thebfta.net
By James Osborne