Air Arms FT news BFTA GP rounds 1 to 3
10 June 2022 | Air Arms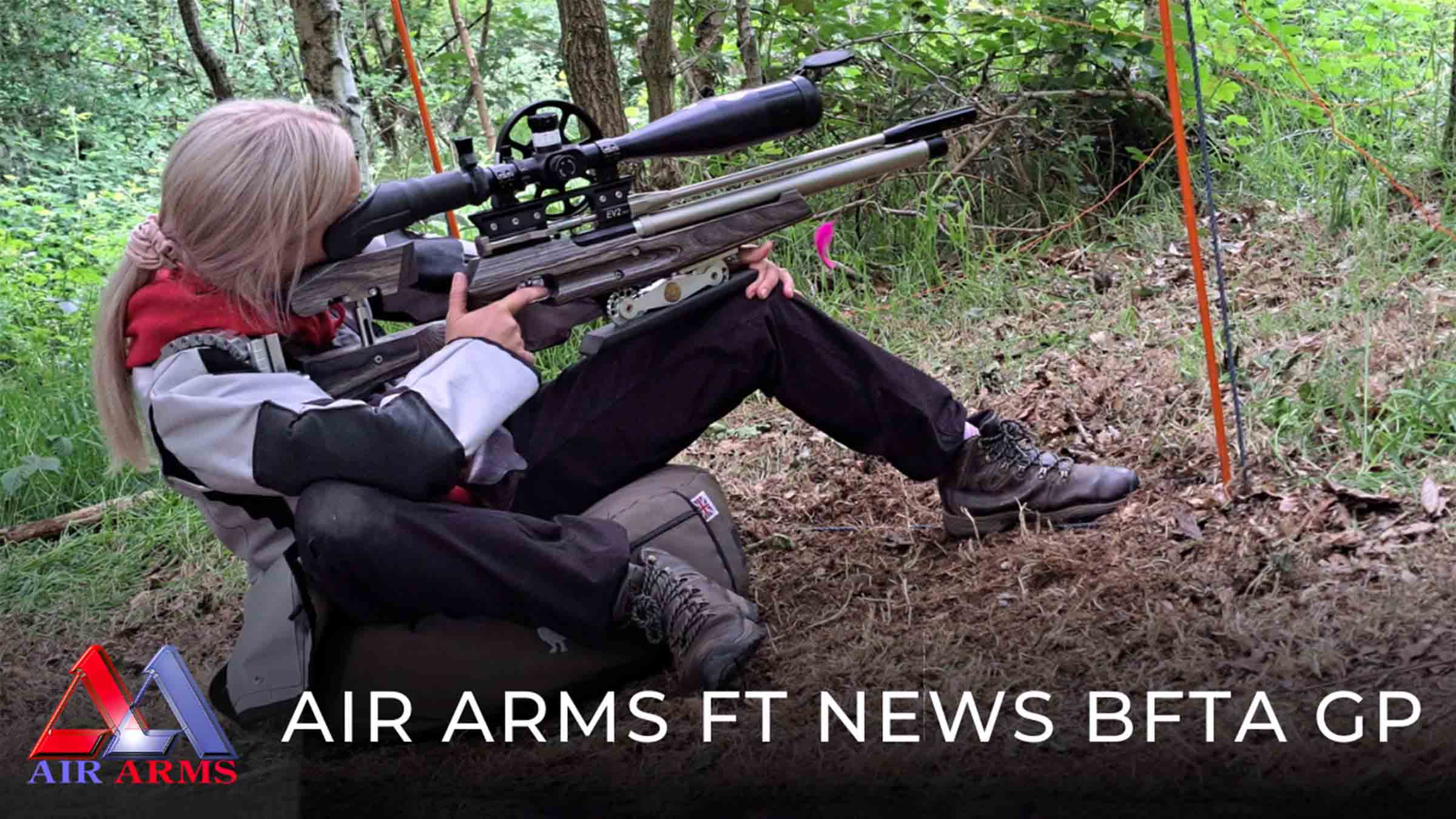 With 2 BFTA Grand Prix rounds held over one weekend, we're suddenly 3 events into the series. Iceni, Refearns and Anston were hosts to those first 3 rounds and each one is up amongst the best woodland FT grounds in the UK.
The weather has been fine with similar conditions at each round although the unique character of each ground shone through in the 50 target courses. Light breezes made wind estimation tricky, especially at Anston where on one section you might get away with aiming straight at the target while on the other side of the course you could find pellets moving a number of inches over a much shorter target distances.
Air Arms shooters have made a good start to the series at what have been high-scoring events making it harder to separate shooters and where a single lapse in concentration can cost you a top place.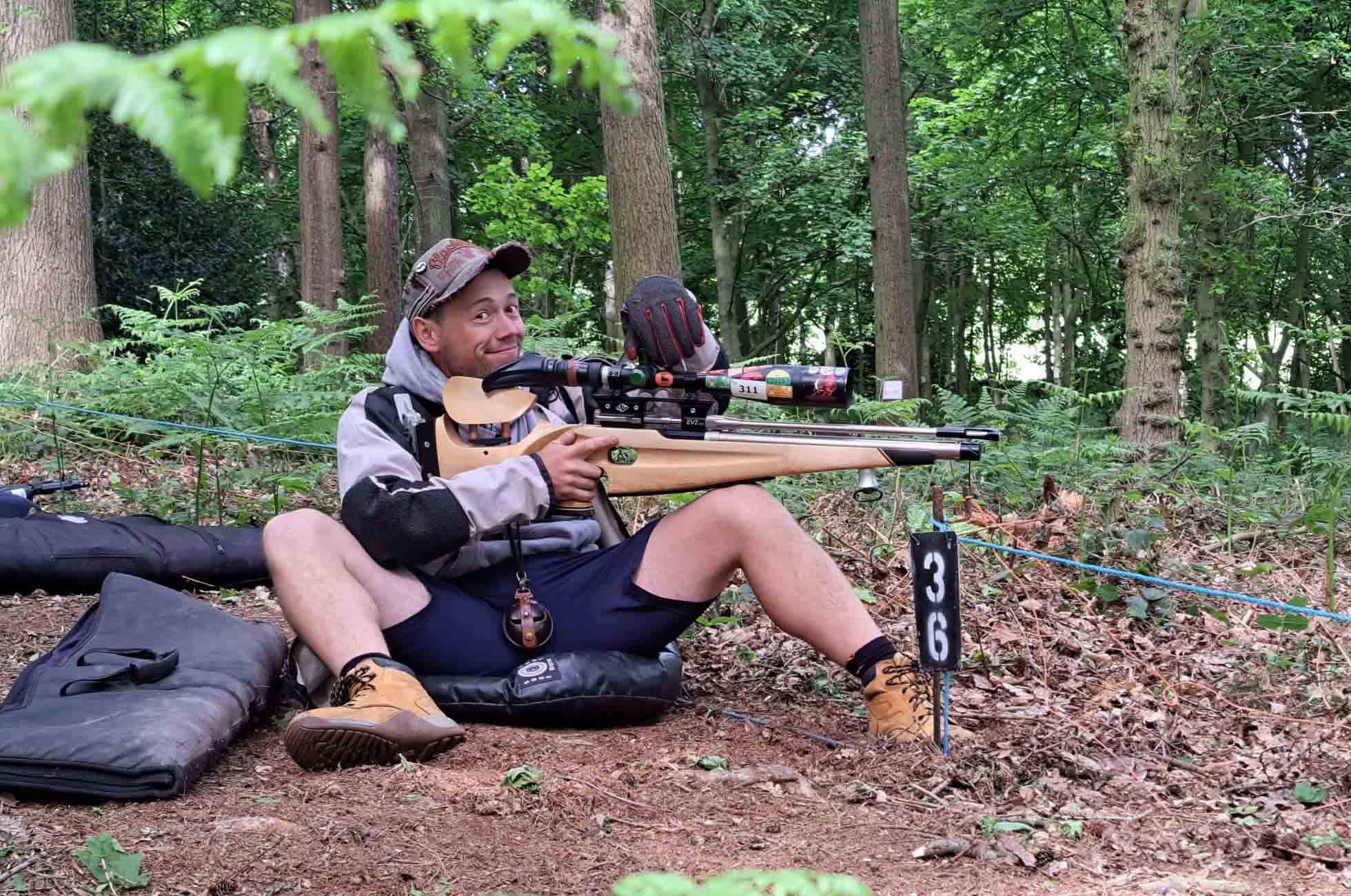 Full individual and team scores can be found on the BFTA website (www.thebfta.net) but some notable scores include a top score from Jack Harris with 48 ex 50 at Refearns and Nicole Stoddart who shot a personal best of 45 ex 50 at Anston on her way to winning 'B' grade and beating all the 'A' grade shooters too. It should also be noted that Nicole has now beaten her fellow Air Arms team mate and father Ian in 2 of the 3 rounds; he's both very proud but also slightly upset! New team member Tony Yerrell currently leads the Piston class and will take some stopping if his current form continues.
Round 4 will be held Blaenau Gwent which will have a very different character as while there will still be plenty of trees the valley location could make for some interesting shooting positions.
By James Osborne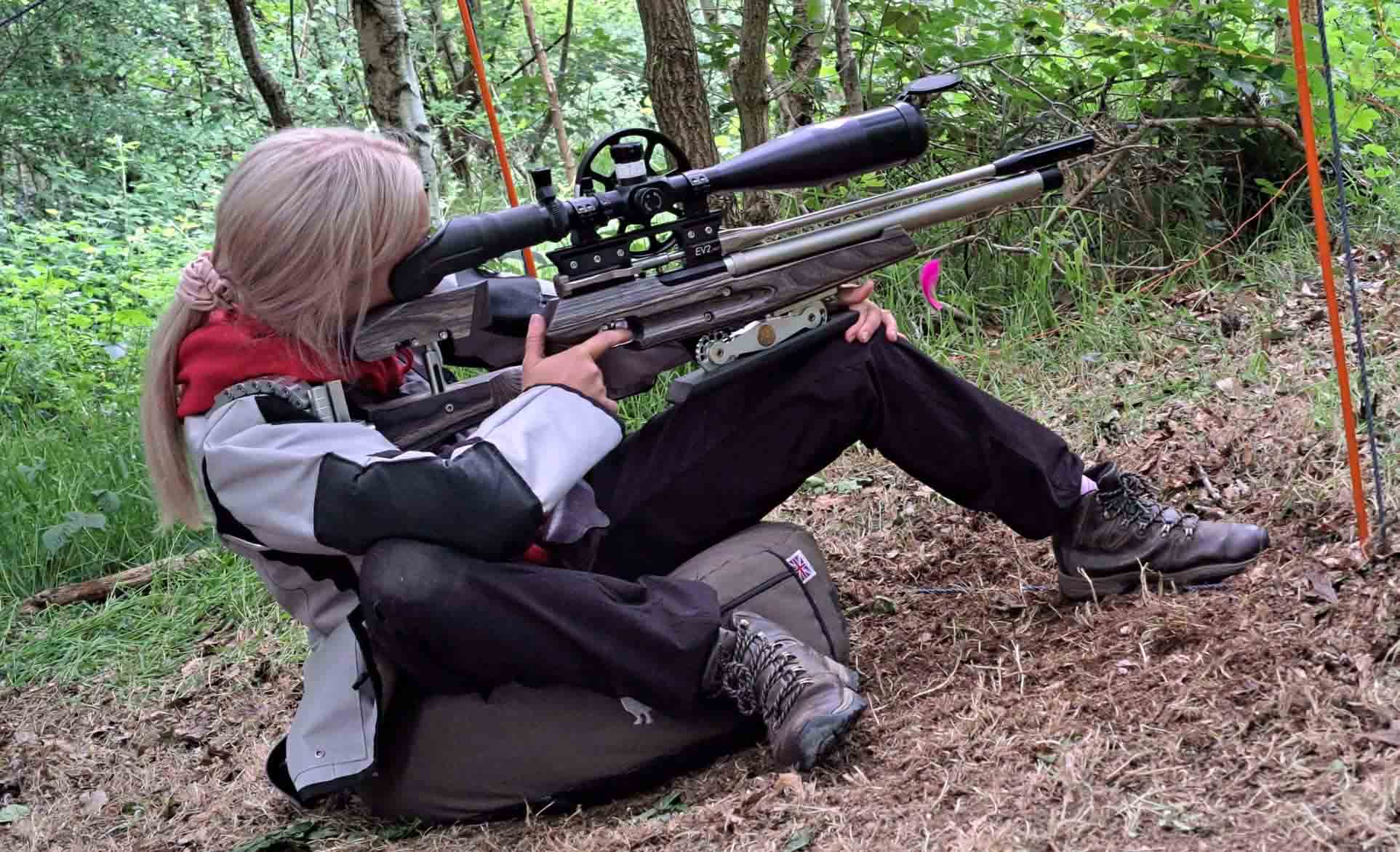 Photos Nicole Stoddart on her way to an excellent 45 ex 50 at Anston 'Little' Jack Harris on the course at Redfearns