Air Arms attending the Target Sprint GB Festival 2018
11 September 2018 | Air Arms
Showing support to the development of competitive air rifle shooting, Air Arms have joined British Shooting to host the first ever Target Sprint GB Festival.
Taking place at the Yate Outdoor Sports Complex on Friday 5th, Saturday 6th and Sunday 7th October, the festival will include the first running of the ISSF Target Sprint World Tour 2018: British Open. Also taking place over the three-day event is the Open and Confined Great Britain Championship and the National Series Final.
What is Target Sprint?
The internationally recognised air rifle discipline combines running with target shooting to develop shooting skills and physical fitness. The competition consists of three 400m running stages and two 10-metre air rifle shooting stages.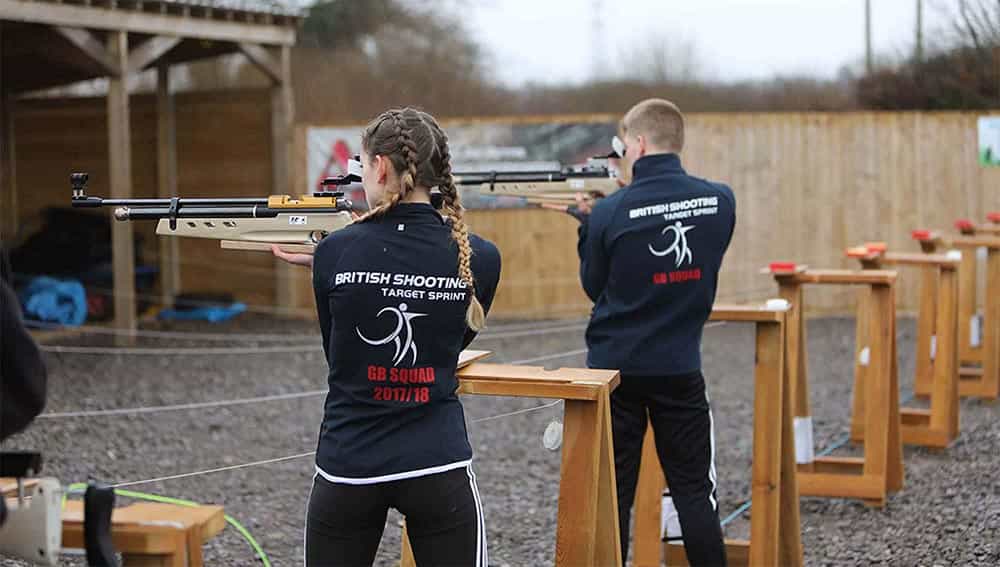 What will take place over the three day event.
ISSF Target Sprint World Tour: British Open is open to all ISSF Member Federation nations and GB Squad members. The Open and Confined Great Britain Championships 2018 is open to all nations and all athletes from Great Britain. The National Series Final 2018 is by Invitation. Only athletes from Great Britain who have qualified at one of the specified National Series 2018 qualifying event can enter.
Georgina Geikie, Events and Commercial Coordinator for British Shooting is extremely excited to have Air Arms as their official event partner. "We are thrilled to have Air Arms as the Official Partner to the Target Sprint GB Festival 2018. I'd like to thank Claire and her team for all of their hard work and encouragement. We can't wait to continue our strong relationship and introduce more people to the sport."
Air Arms Managing Director, Claire West is proud to support the expansion of the sport. "The festival is a great way to bring competitors together for three days of competition and ultimately some great fun."
For more information about the Target Sprint GB Festival 2018, please visit: https://www.targetsprint.com