Air Arms Advent Calendar
16 Comments
30 November 2021 |
Air Arms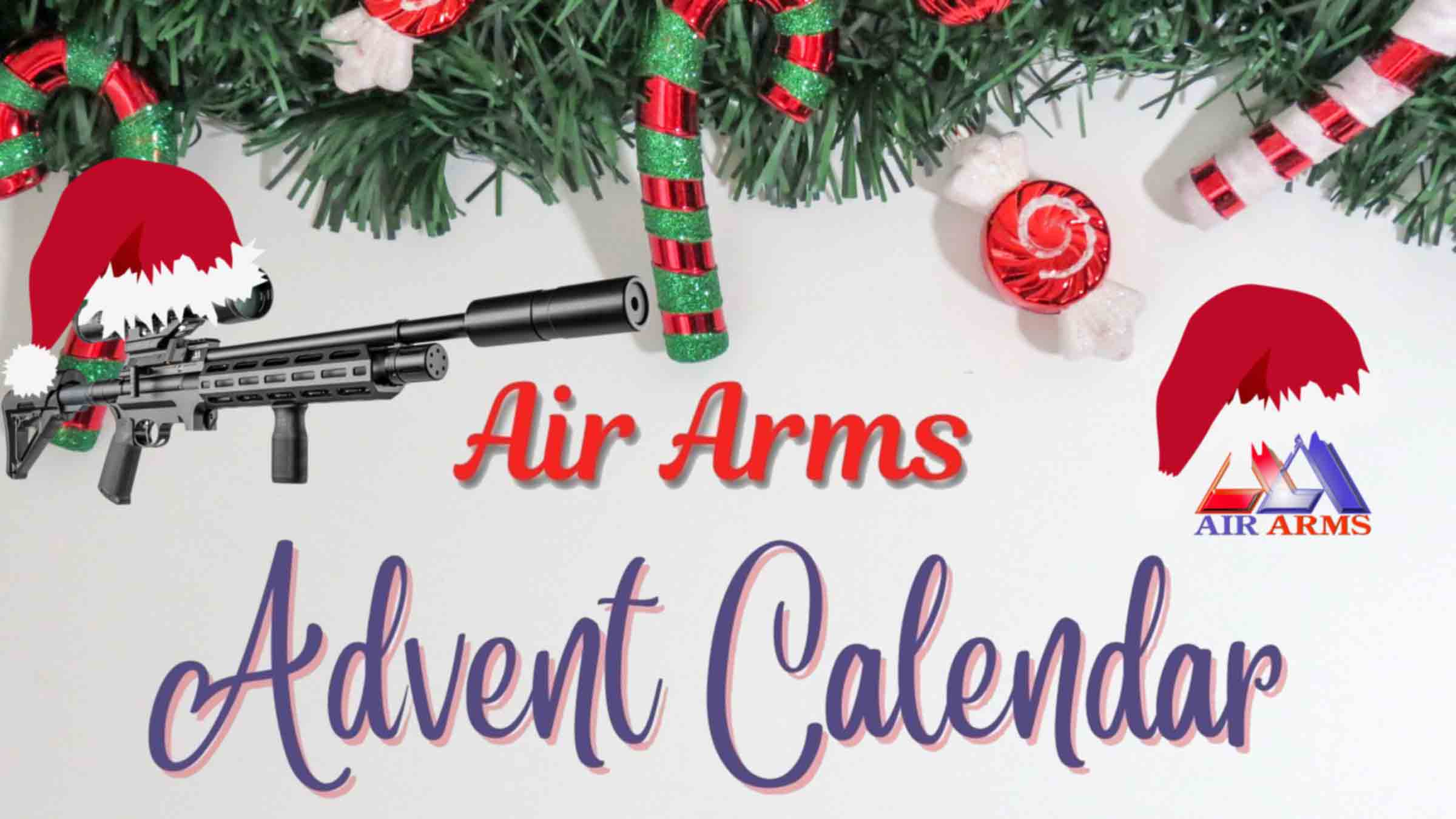 Announcing the Air Arms Advent Calendar!
Over the past two years there is no denying that times have been tough for everyone. Not being able to see loved ones has been incredibly difficult for everyone and this was personified last Christmas. Thankfully this Christmas is shaping up to bring back that level of normality and we can all spend time with friends and family!
We want to extend a massive thank you to everyone who has continued to support us through these challenging times. You are the life blood of our industry and without you we wouldn't be able to continue to make air rifles in the same way we do now. So, we wanted to give back to the you and so we are very excited to announce the Air Arms Advent Calendar. From the 1st of December to Christmas Eve you will have the opportunity to win a gift from Air Arms.
The prizes will range from a tin of pellets, air arms merchandise with a few rifles to be won throughout the month. In total there is over £5000 worth of prizes to be won! This is by far the biggest giveaway we have ever done! Everyday there is an opportunity to win so make sure you play everyday.
How to Play
Across our Facebook and Instagram pages every morning an entry post will go out with a question that you must answer in the comments. Everyone who comments before 3pm on the same day will be entered into the draw. The winner will then be announced at 4pm. You can only win 1 prize to give everyone a chance at winning!
This will continue for the 24 days, but you won't know what the prize is when you enter. So make sure you come back and play everyday to have a chance to win!
It's that simple, make sure to sure this with your friends and family to share the Christmas spirit. We wish you all the best of luck!
Follow Us on Social Media to make sure you don't miss the entry posts!