2019 World Field Target Championships Results
1 Comment
12 August 2019 |
Air Arms
The 2019 World Field Target Championships (WFTC) welcomed twenty three teams of field target
shooters from all over the world in the enthralling three days of competition took place 8th – 10th August in Coventry, England.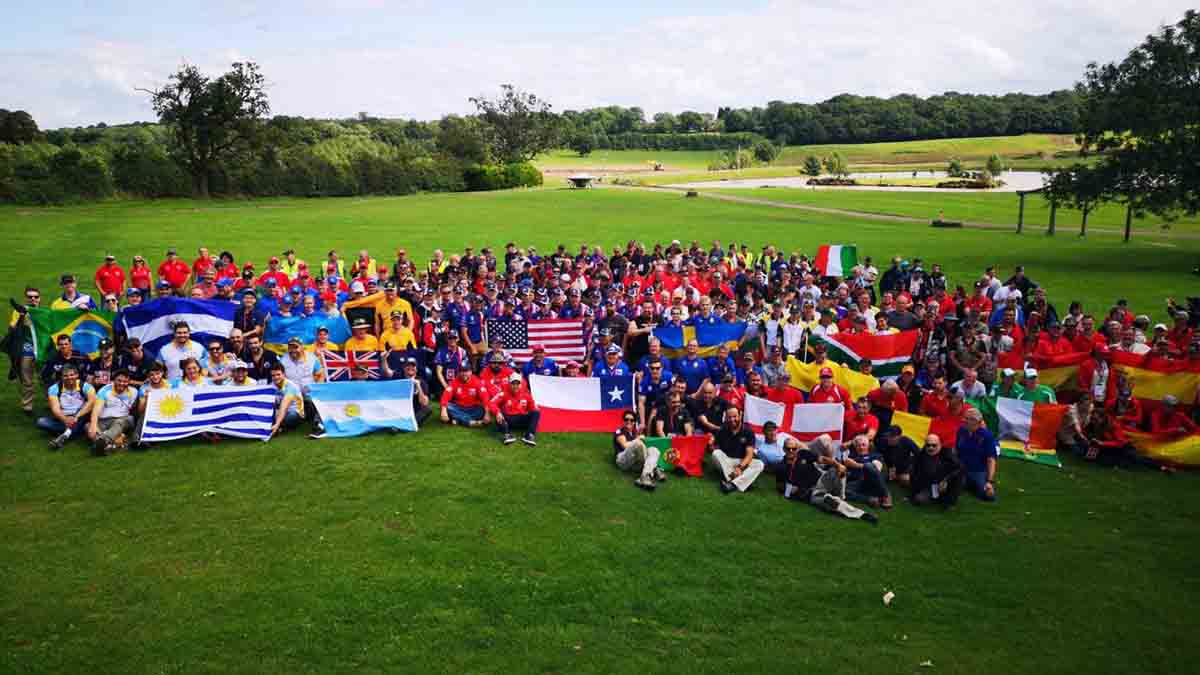 Over 350 competitors from 23 countries went head to head for the chance to be crowned the 2019 World Field Target Champion.
Air Arms Managing Director, Claire West commented:
Air Arms are both proud and honoured to have been part of this spectacular event. Air Arms shooters were out in force and put in some amazing performances, again we are so proud and humbled to have such a fantastic band of people using our products, not only here in the UK but from all over the world. The Air Arms team surpassed themselves with some excellent results.
Here are the final results:
PCP Full:
1st: John Costello (ENG) Total: 145
2nd: Jack Harris (WAL) Total: 141
3rd: Luis Barreiros (POR) Total: 140
PCP Team:
1st: Spain Total: 555
2nd: England Total: 553
3rd: Wales Total: 442
PCP Ladies:
Position
1st: Ana Pereira (POR) Total: 134
2nd: Helen Carragher (WAL) Total: 127
3rd: Natalie Shead (ENG) Total: 126
PCP Junior:
1st: Redvers Gallagher (ENG) Total: 140
2nd: Dylan Varney (ENG) Total: 137
3rd: Bianca Müller (GER) Total: 124
PCP Veteran:
1st: Steve Franklin (ENG) Total: 139
2nd: Ian Taylor (ENG) Total: 137
3rd: Neil Hague (ENG) Total: 135
Piston:
1st: Stephen Privett (ENG) Total: 135
2nd: John Amos (ENG) Total: 120
3rd: John Farbrother (ENG) Total: 118
Piston Team:
1st: England Total: 380
2nd: USA Total: 331
3rd: Germany Total: 325
Piston Ladies:
1st: Luciana Silveira (BRA) Total: 93
2nd: Heli Jalakas (EST) Total: 90
3rd: Ingrid Reinu (EST) Total: 86
Piston Veteran:
1st: John Amos (ENG) Total: 120
2nd: Dan Horrocks (WAL) Total: 105
3rd: Ray Apelles (USA) Total: 102
Piston Junior:
1st: Faustino Avondet (URU) Total: 106
2nd: Eva Maria Tõnurist (EST) Total: 90
3rd: Rein Jr Reinu (EST) Total: 64