How can we promote inclusivity in Air Rifle shooting?
1 Comment
20 March 2022 |
Air Arms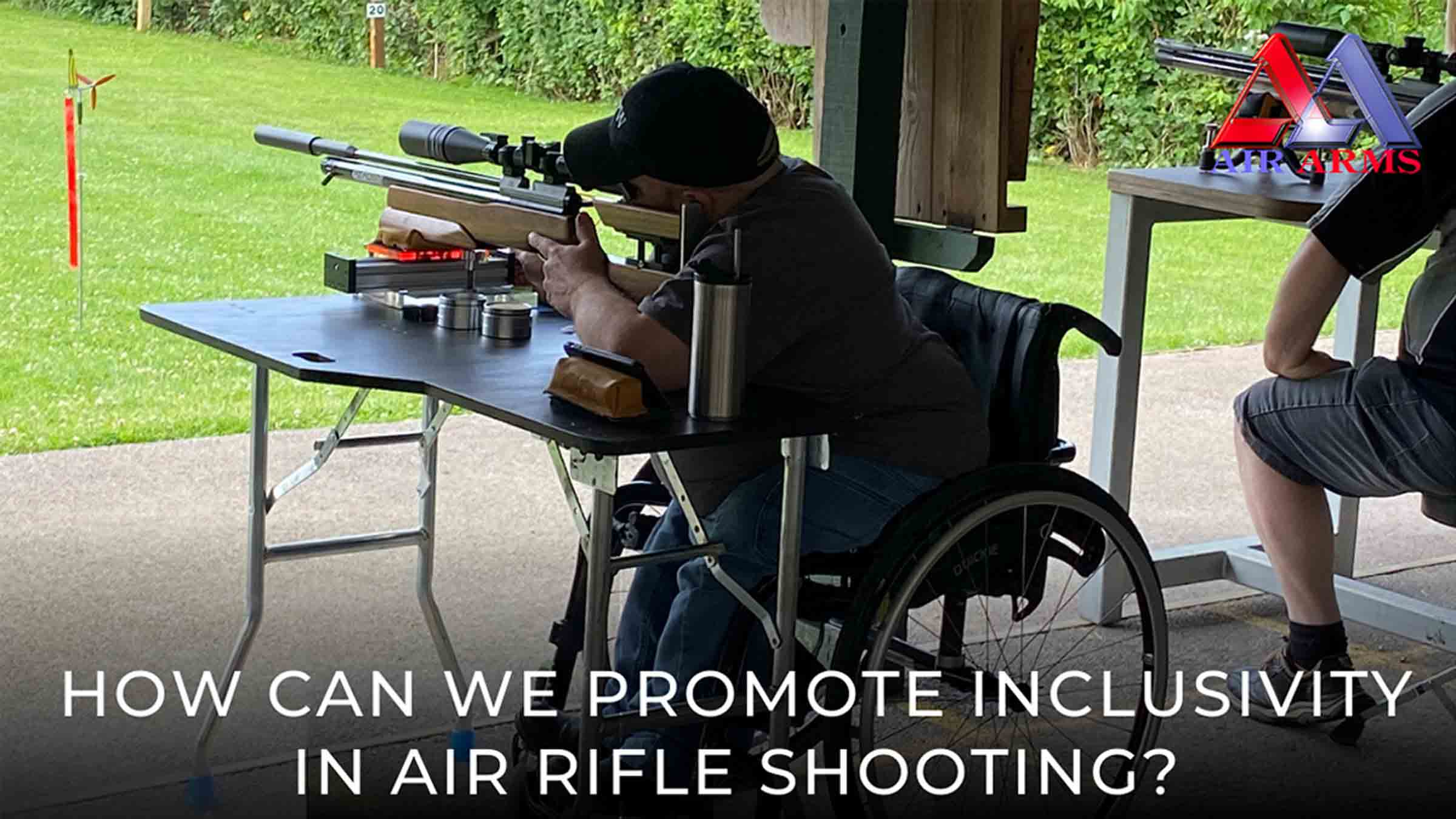 Inclusivity is a vital part of air rifle shooting. No matter who you are or where you come from you should be able to shoot and that includes disabilities. We are constantly looking at ways we can help promote and develop inclusivity in shooting.
This is where Matthew Gleaves and Air Ability come in. Air Ability promotes an inclusive shooting community by providing a space for shooters with physical limitations and their friends to showcase their shooting ability, talk all things air rifles and a friendly place to chat and share stories.
Matthew started Air Ability in the hope to show disabled shooters are an integral part of the outdoor airgun community. They focus on helping people who want to shoot with encouragement and offering practical advice. This advice isn't limited to shooters, but also offering clubs, advise on access and other practical items that can be a barrier.
We love what Matthew and Air Ability are looking achieve, so we sat down with Matthew to learn more about Air Ability and why it all started?
Good morning Matthew, Could you briefly introduce who you are and what you do
Hello, my name is Matthew Gleaves, founder of Air Ability. I've been shooting airguns on and off for 40 years. We are a shooting family with my daughter being a national level 10m air pistol shooter in her youth.
A few years ago, I came back to the sport in a big way, now I have the time. I'm also an airgun writer, YouTuber and absolutely love the sport and the people involved.
How did you get into air rifle shooting?
My dad was an avid air gunner and powder burner. He got us a pair of Webley Tempest air pistols in the 80s and I was hooked.
Can you tell us about how and why you decided to start AirAbility?
I reached out to the airgun internet community during lockdown when I started to shoot benchrest seriously. I found some great people and groups. I made some great friends! Once people found out I had disabilities they started to ask me questions about how I did things. I then realised there was a whole bunch of shooters with physical limitations that were interested in what I did, and that outdoor shooting was not as supported for disabled people as the 10m Olympic indoor disciplines.
So, I started the Facebook group and YouTube channel.
• Is the group open for everyone to join?
Absolutely – Yes! If you want to promote the sport in a safe, responsible way, whilst helping others, you are very welcome.
Sometimes we may all get together and have a good old think how we can help folk with some physical limitations to get out there and shoot, when we get asked questions from group members.
Our membership consists of professional shooters to back garden plinkers as well as the utter hacks like me. They are from all walks of life, with or without disabilities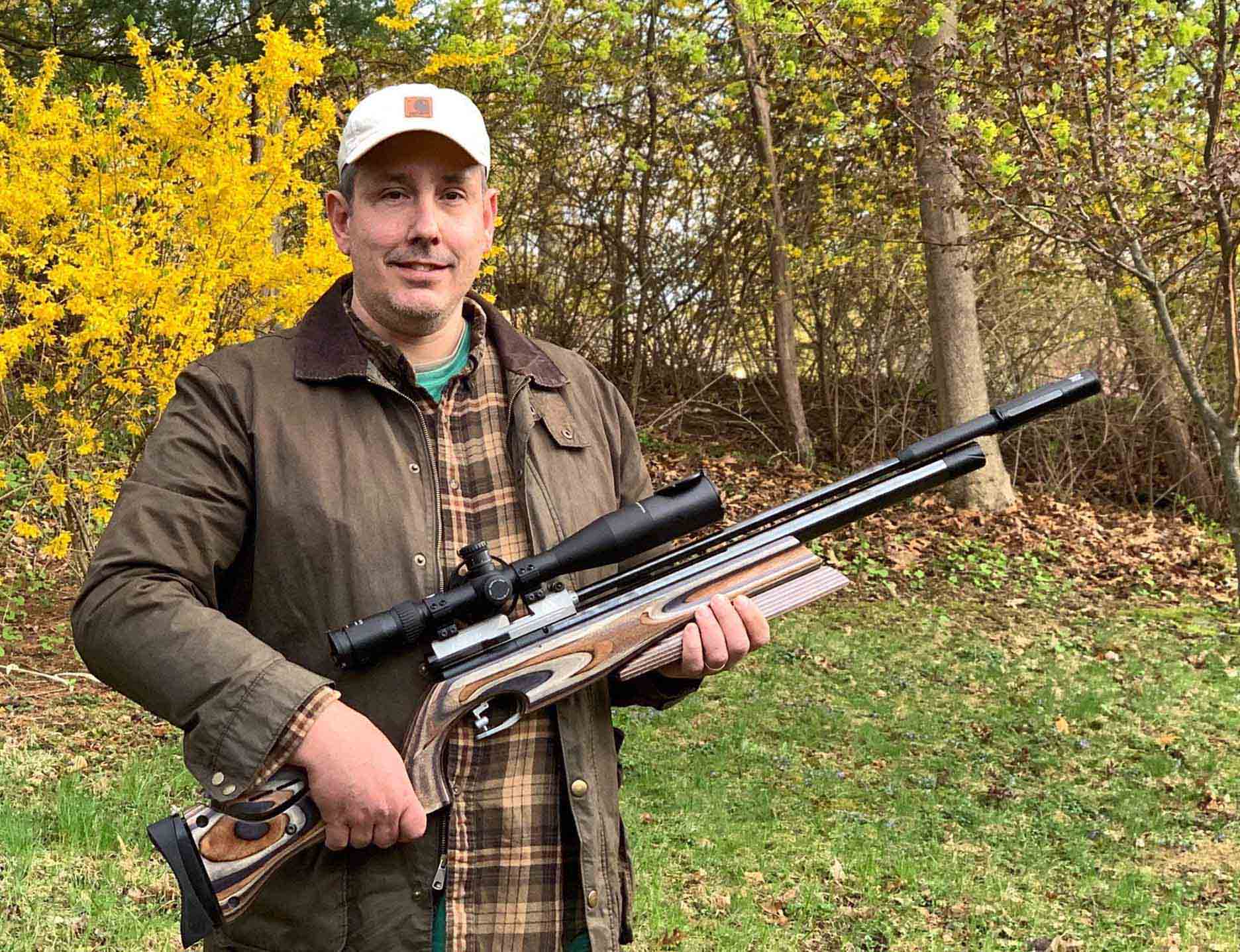 Why is it important for air rifle shooting to be inclusive?
Shooting is a fantastic sport that attracts some great people. Everyone who wants to shoot, should be able to have a bite at that cherry - right? The more diverse people involved the richer the experience is for all. Sport and hobbies can be massively important for your own wellbeing, and you always have a circle of friends ready and waiting at the local club, online and events once you start.
I always say, try and treat others how you wish to be treated yourself. Imagine how frustrating it would be if you were not able to take part in your favourite sport.
• How can the industry support inclusivity in air rifle shooting?
Exactly what we are doing right here and now. I think where possible the industry should show that air gunners are made up of a cross section of society. Advertisements and reviews for instance, should highlight this more often, by including participants from wider backgrounds. This shows that everyone has a legitimate input, their opinions are valued, and we can enjoy the sport together.
Recently, I wrote an article for Air Gunner Magazine about AirAbility. I was then asked back to write articles on Benchrest shooting. How cool is that? I'm now part of the airgun community in a broader way than I ever thought possible. This sort of inclusion can only be good for the sport.
• What has been the response from community members who have joined your AirAbility Facebook group?
We have one of the friendliest active groups on facebook. we really do try to make everyone feel at home and encourage members to contribute to the discussions. We cover everything from CO2 pistol shooting through to benchrest. Advice is always at hand from some experienced air gunners that share their valued opinions and experiences.
Our members enjoy the group and YouTube channel, and we are steadily growing.
• What would you say to someone who wanted to make air rifle shooting more inclusive?
Firstly, talk to the people you want to help. Small things can make big positive differences and it does not always cost loads of cash!
I know that it can be quite daunting to start and think how to make your club more welcoming for disabled shooters. Maybe the best place to start would be asking your members with physical limitations what would help them. This in turn could lead to your club to being suitable for broader range of disabled air gunners. I'm also happy to talk to anyone who wishes to discuss how things could be made better. I have already advised a few clubs.
Finally, just think how you would like to be supported if you were in a similar position and needed a little bit of help.
• What do you hope to achieve through your Facebook group and YouTube channel?
I think it's about taking down the barriers that stop people shooting and get more people with disabilities out there shooting safely.
To promote inclusivity in the sport and the industry, whilst providing a friendly safe place for like-minded air gunners to chat and share experiences/knowledge.
I also hope that my videos show that even with some difficulties, that you can get out there and shoot with a little imagination and determination.
• What effect has the Facebook group had on your experience with air rifle shooting?
AirAbility has been a real positive experience for me. Especially during these recent uncertain times.
AirAbility is like a family and it's hard to determine where it ends and my real life begins. I now have many friends I met through AirAbility and other Facebook groups in my everyday life. We also meet up at events etc. I also now shoot at Benchrest UK competitions and have a whole new circle of friends there too.Possibly the coolest stuff to happen to me is the opportunity to write for Air Gunner Magazine and work with industry royalty like Air Arms.
Hopefully, I can meet even more of the AirAbility members later in the year. I'm currently organising a range day and further details will be coming soon, so watch out!
• If someone wanted to learn more about the Air Ability, where is the best place for them?
We love the work that Matthew and the folks over at AirAbility are doing. Bringing the air rifle community together to make it a more welcoming and inclusive place. If you want to get involved then head over to the Facebook group and check out the AirAbility YouTube channel.
Follow Air Arms on Social media to be kept up to date with all news, competitions and product announcements.