Airgun Shooting with the Air Arms S510 TDR
13 June 2019 | Air Arms
This time on Air Arms TV, Richard Leonard is out and about in the Adelaide area in the Eastern Cape of South Africa. Today, he'll be focusing on duck hunting to help a farmer out who has been infested with these pesky birds.
It's a beautiful day in the bushveld of the Eastern Cape and the weather is mild with a slight breeze, perfect conditions for airgun hunting. The area has a large population of yellow balls, shelduck, cape shovelers ducks and red bull teals, Richard is confident he will be able to harvest several of these species.
The Cape Shelduck is a large goose like bird, which is endemic to South Africa. This bird can grow up to 64 centimetres long and can weigh up to two and a half kilograms. Cape Shelducks are known to make the nest in holes and burrows of other animals, like the warthog. Richard has wanted to hunt Shelduck for some time now and isn't wasting anytime after the farmer told him of the best spot to locate them.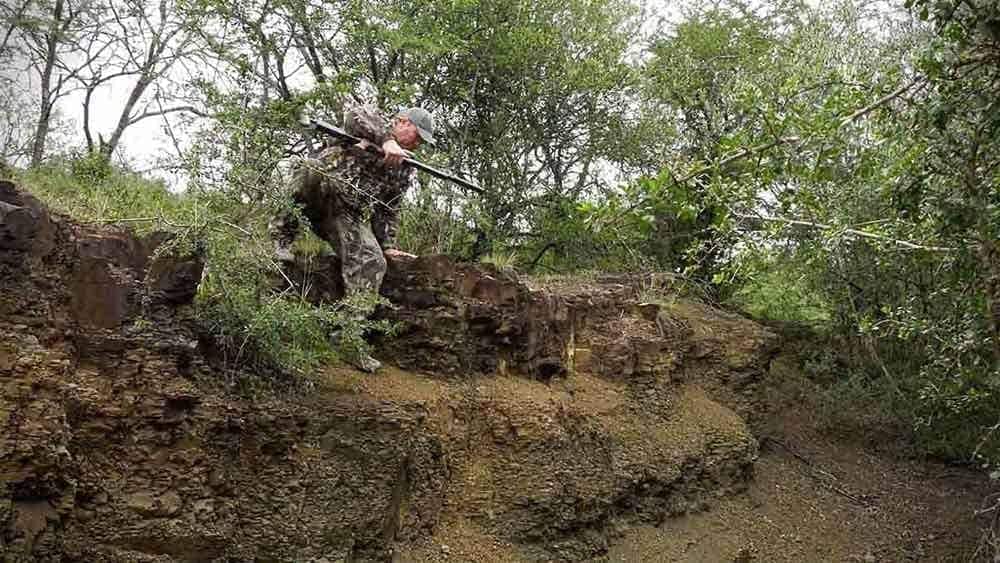 As soon as Richard arrives at the dam, he instantly spots several ducks swimming on the water. He must act quietly to get into position for a safe, clean shot. He's seen a few of pairs and they seem to be fighting for territory. The ducks are very distracted at the minute, so Richard might have a good chance at them. The ducks still haven't noticed Richard and he moves along the edge into a better position.
Now set up on a bank of the river, Richard aims the Air Arms S510 TDR ready to take his shot, he carefully squeezes the trigger and the duck is ethically dispatched. There are still plenty of ducks nearby, so Richard continues to wait using the duck he just shot as a decoy. The decoy is working exactly how he hoped, a pair are coming in straight away to take a closer look. Amazingly, the other male duck starts to attack the decoy. Richard decided to leave the breeding pair alone and it wasn't long before they flew off and gave him a chance to collect his quarry.
After examining the beautiful colours of his quarry, Richard moves onto another location further into the farm. He really wants to take a few yellow bull ducks, these make for great eating and the farmer has asked him to help take the numbers down. As Richard steps up the bank he can see a number of yellow ball ducks, these are often found in large groups, which means there are more eyes you need to be aware of. Richard has to be careful on his approach so he isn't seen. Once again, Richard readiness the S510 TDR, but unfortunately, the pellet catches some of the grass on the edge of the river resulting in the shot missing. Richard remains calm and prepares for another shot. This time he is successful and another duck is down.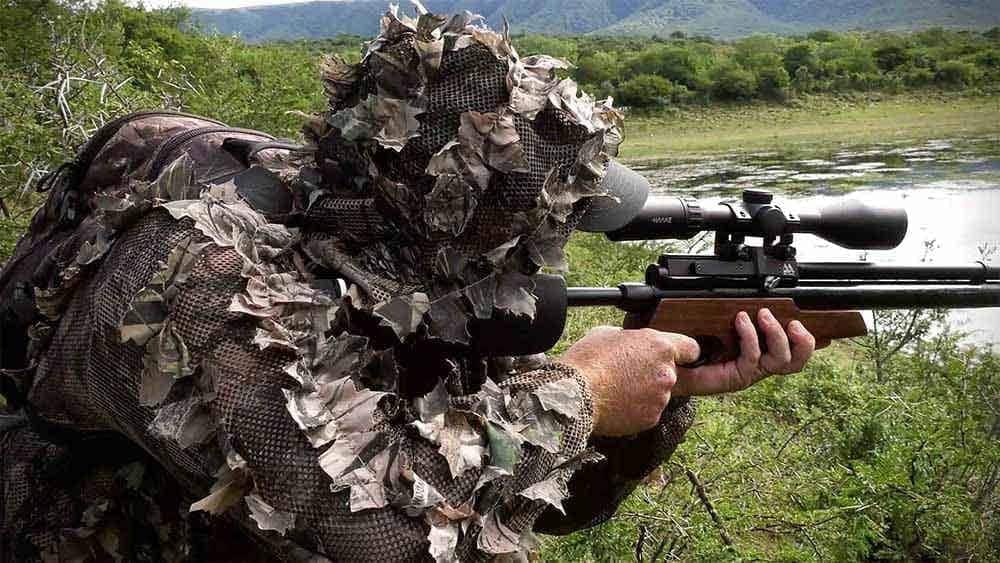 With two ducks added to the pot, there's enough daylight left for Richard to move onto another dam to try his luck one last time. This location doesn't just offer some incredible hunting, you also get to some amazing sights. Richard spots two fish eagles flying in the distance, he stops for a moment to admire these fantastic birds in action.
Now back on the hunt, Richard arrives at the next dam and almost immediately hears the yellow ball ducks. Ready for another shot, Richard decides to take the shot off his shoulder. Again, he squeezes the trigger and the final duck for the day is dispatched.
With daylight fading, it's to time head back in after another fantastic day airgun hunting with the Air Arms S510 TDR.